TMU professors receive awards for their research on the positive and negative sides of technology
The Sarwan Sahota award recognizes scholars for their outstanding contributions to research
May 23, 2023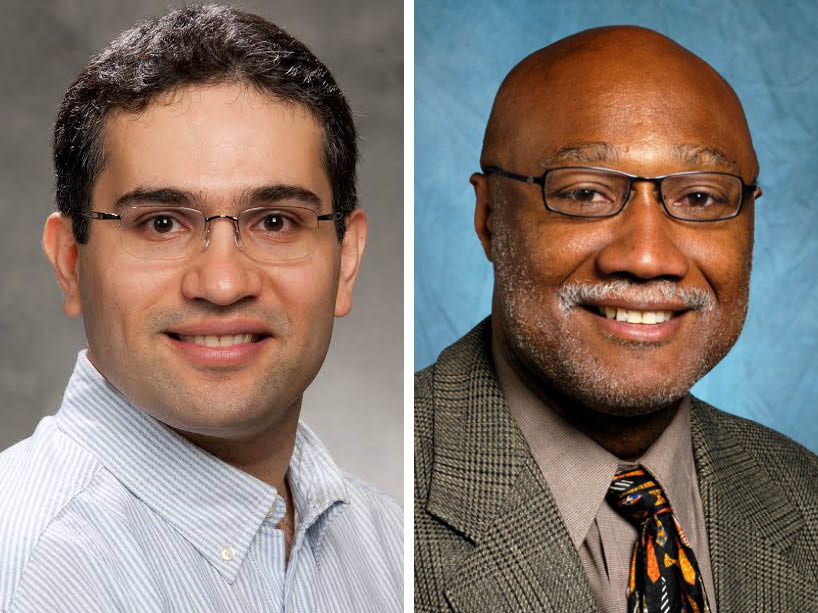 Every year the Sarwan Sahota Distinguished Scholar Award is presented to one or more faculty members who have made an outstanding contribution to knowledge or artistic creativity in their areas of expertise while employed at Toronto Metropolitan University (TMU).
This year's recipients bring a wealth of knowledge and experience to the world of technology. Ebrahim Bagheri, a professor in the Department of Electrical, Computer and Biomedical Engineering, researches how technology can be made more efficient and more responsible. Ojelanki Ngwenyama, the director of the Institute for Innovation and Technology Management and professor in the Ted Rogers School of Management, studies how the social implications of technology can have potentially negative effects.
Both scholars have contributed significantly to better understanding both the capabilities and risks of technology. Bagheri, for example, has raised more than $15 million in research funds as a principal investigator and Ngwenyama has published more than 100 articles as a lead or co-investigator on SSHRC funded projects.
TorontoMet Today spoke to both award recipients about their work and how it feels to be recognized for it.
Effective, responsible and efficient search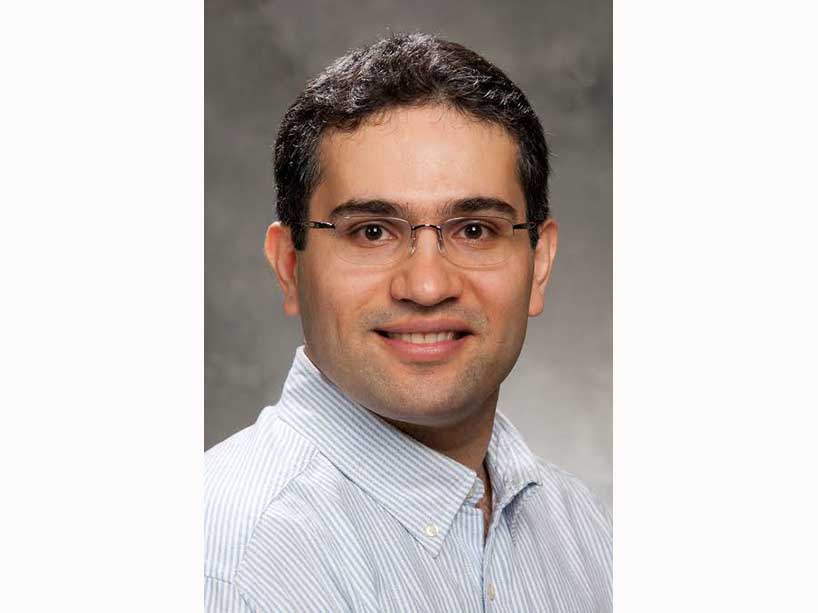 Professor Bagheri, who holds a number of research positions - including being the Canada Research Chair in Social Information Retrieval and the NSERC Industrial Research Chair in Social Media Analytics - characterizes his work as something that everyone deals with on a daily basis: information retrieval. Or, web search. He says that regular users do 10 billion searches each day and even though people know what sites they want to visit, 90 per cent of online experiences start with a search.
His research focuses on effective, responsible and efficient search experiences. The goal in his work is to improve the user experience for better search results, for more verified results with a balanced view and for quick results, despite the huge amount of information available online.
"You need access to a lot of external sources of information, to be able to make decisions," he said. "You have to have access to effective and efficient information retrieval tools for you to make actionable decisions. That is why it's becoming evermore important to retrieve very relevant and accurate information from the web."
Bagheri is currently working on a multi-million dollar research project over the next five years that will explore responsible and effective information retrieval techniques based on the scale of the web.
On receiving the Sarwan Sahota Distinguished Scholar Award, Bagheri says that he's grateful that his colleagues considered him for the award.
"I'm very appreciative of the opportunities that the TMU has afforded me," he said, while highlighting the ingenuity and hard work of all the students who have worked with and inspired him over the years.
Digital risk society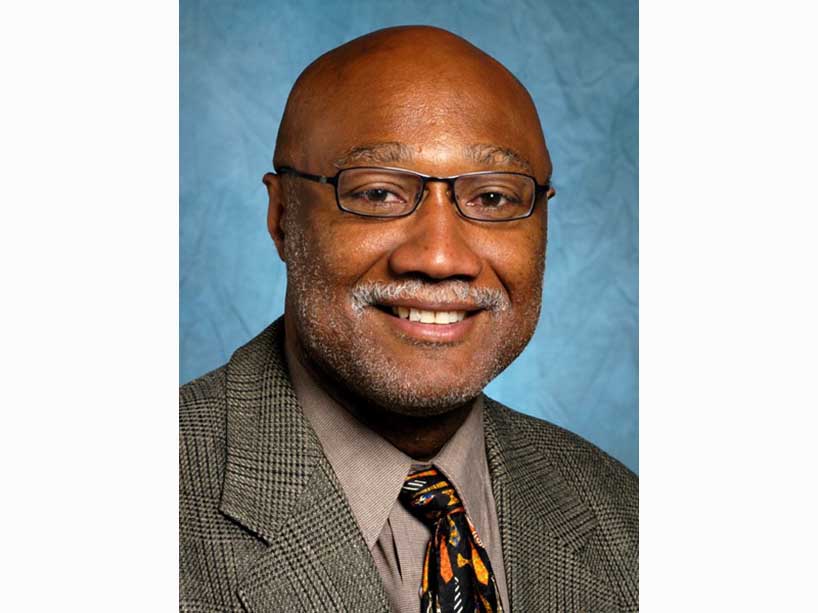 Ngwenyama says that by the time he completed his PhD in 1988, he had developed an ambivalence to technology.
"I saw the potential negative social implications of tech," he said. "Digitalization is intrusive and profoundly transformative of social life and global communities." Ngwenyama began to focus his research on "digital risk society" to understand how we think about digital technology and use it to transform our world.
In the last 20 years of his research, Ngwenyama has seen the rise of digital entrapment: persuasive design and other techniques to keep us tethered to the digital universe; the rise of machine learning and the embedding of digital technology in ordinary every-day activities.
"We have had many social and economic gains from digitalization. But societal digitalization is also profoundly alienating and destructive to humanity. Fundamentally we use digitalization to remove humans from decision making and productive processes.
"In the long run, this is profoundly alienating and destructive to humanity. The recent example of ChatGPT clearly demonstrates this," said Ngwenyama. Digitalization has led to: manipulation of citizens and political processes; digital surveillance, predictive policing that infringe our freedom and liberty; labour exploitation via click work; energy overconsumption from bitcoin mining and AI model testing. He also notes that the insatiable production of newer versions of digital devices leads to habitat destruction (deforestation, pollution, soil acidification) from unsustainable mining for rare earth metals.
"My interest lies in trying to understand how we got here, what is an appropriate system of social values necessary for humanistic digitalization," he said. "The dark side of digitalization is now vivid, but until about five years ago it was still difficult to raise discourse around these issues."
Despite that, Ngwenyama continues to study the risks of common technology elements, like the regulation of data collection.
When asked how it feels to receive the Sarwan Sahota Distinguished Scholar Award for his many years of work, Ngwenyama says he's happy that his work is recognized as something that is important to society.
"I've been recognized internationally and it's nice to be recognized by your home institution," he said.
Both academics were recognized at the Toronto Met Awards Gala on May 9, 2023.
Related Stories: