Going green with TMU entrepreneurs committed to sustainability
Learn how these companies are taking action on climate change
April 20, 2023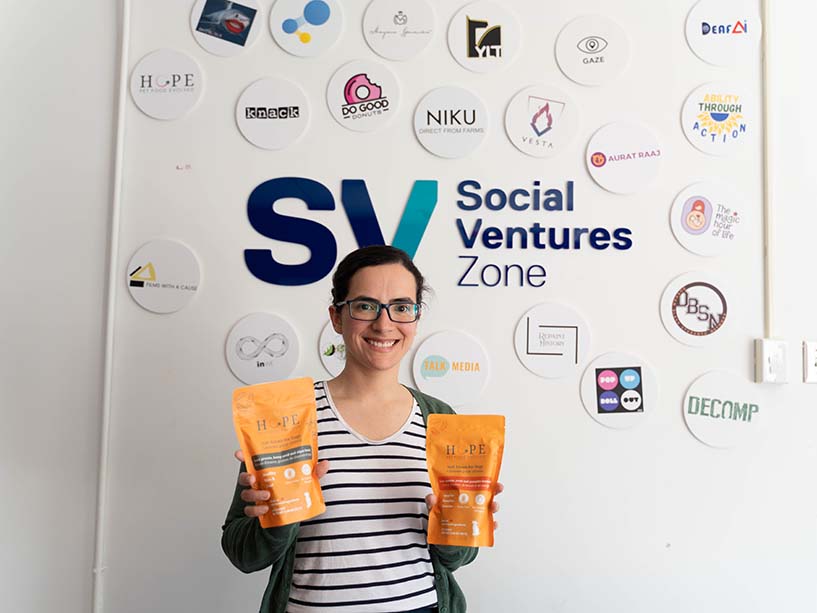 Every year, people around the world celebrate Earth Day by demonstrating their support for environmental protection. This year, the focus is on persuading businesses, governments and world citizens of the need to invest in our planet and build a greener future together.
Toronto Metropolitan University's Zone Learning network is home to many companies that are tackling tough environmental issues with innovative ideas. We spoke with four companies incubated in various Zones about how sustainability is a core component of their business and how they are helping save the planet.
Company: HOPE Pet Food (external link)
Name: Sofia Bonilla, founder and CEO; Leo Fortin, former social impact project intern and TMU student
How is your company helping the planet?
We are closing the gap between nutritious and sustainable pet food by promoting alternative protein-based products that produce less greenhouse gas emissions. Our current line of products focuses on insect protein, which is more environmentally friendly than traditional protein sources such as beef and chicken.
Why did you start your business?
I was working at the intersection of biology, environment and engineering for my chemical engineering PhD with a focus on proteins and I wanted to contribute to positive change in our food system. I couldn't understand why traditional pet food products weren't using alternative proteins which are equally nutritious and much more environmentally friendly.
How is Zone Learning helping you achieve your goals?
I joined the Social Ventures Zone in 2020 and I feel so at home with other entrepreneurs who are passionate about solving social problems. I have had an incredible experience in the SVZ and it's how I was able to hire Leo as an intern to help us with our email marketing campaigns. He helped us build campaigns to educate customers about what we do and the benefits of alternative protein products for pets.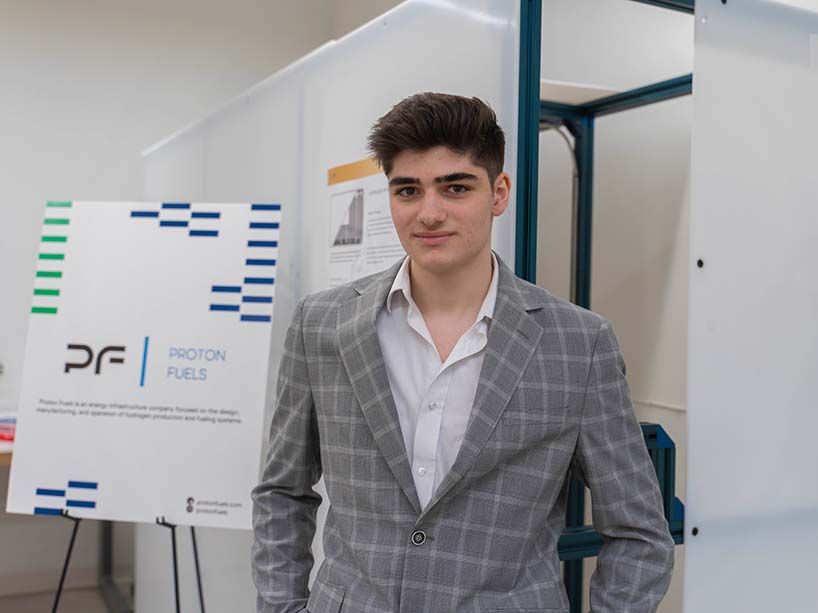 Company: Proton Fuels (external link)
Name: Majd Bayouq, environment and urban sustainability '26
How is your company helping the planet?
Our goal is to build a network of modular, compact hydrogen fuel stations that can enable the widespread use of fuel cell vehicles which have many sustainability advantages compared to electric vehicles. We want to enable the use of hydrogen energy because its production, called electrolysis, results in no carbon or emissions footprint.
Why did you start your business?
My desire to meaningfully contribute to reducing climate change is what got me interested in the clean energy sector. I started the business and was incubated in the Clean Energy Zone because I realized that there was massive untapped potential in the hydrogen fuel space, with major, economic, transportation, and sustainability advantages all limited by the inadequate refueling infrastructure.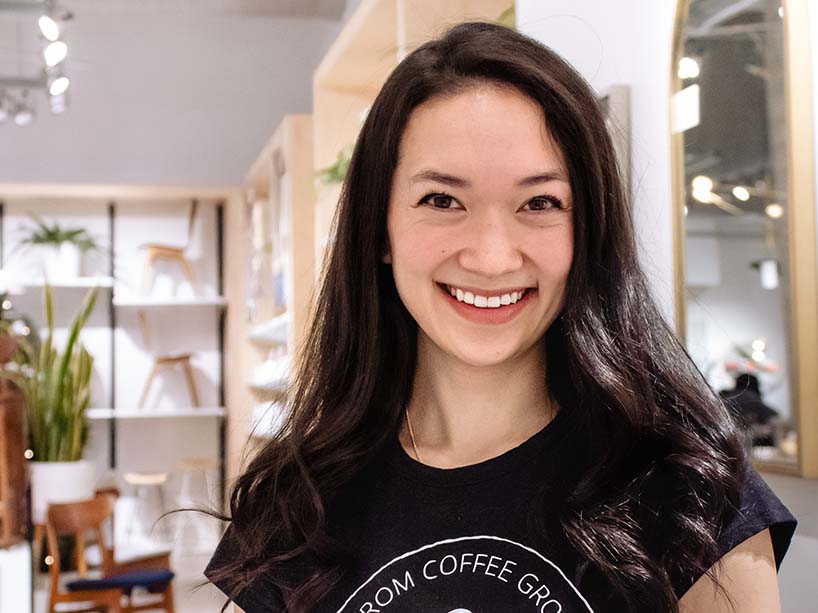 Company: GroundsUp Products (external link)
Name: Katrina Carlton, master's of engineering, innovation and entrepreneurship '23
How is your company helping the planet?
At GroundsUp, we collect used coffee grounds from local coffee shops and use them as a primary material in our products. The goal is to upcycle something that would otherwise be thrown out and create beautiful items that can be enjoyed, such as a coffee table, coasters and serving trays.

Why did you start your business?
I was inspired to create products that were not only sustainable but also had a story behind them. I wanted to explore the idea of the circular economy and how products can be made to last longer as well as made with resources that have been reused, remanufactured or recycled.
How is Zone Learning helping you achieve your goals?
The Zone Learning network has allowed me to make amazing connections within the entrepreneurial world. My home zone is the Innovation Boost Zone, and they have guided me through many challenges as well as provided countless funding opportunities for my startup. I also participated in a pitch competition put on by the Social Ventures Zone. There are so many opportunities when you are a company within the Zones!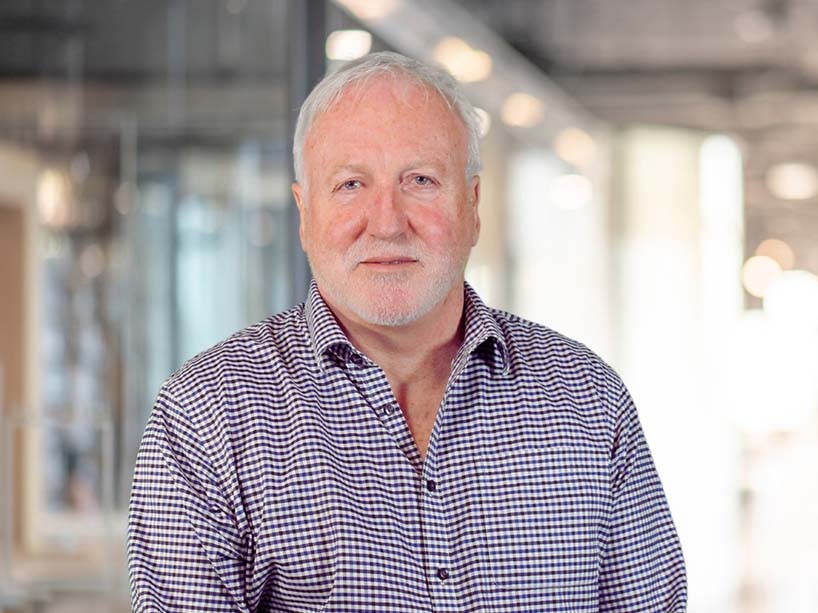 Company: Bluicity (external link)
Name: Bob Burrows, founder and CEO
How is your company helping the planet?
We created battery-powered, Bluetooth-enabled sensors that logistics companies can attach to the pallets that transport perishable food items and monitor the environmental conditions of the food. The sensors track cumulative data and we are able to predict spoilage so that food can be removed and sold before it spoils, rather than going to waste.
Why did you start your business?
Our passion is reducing the food that goes to waste when it is on the road. We had a core technology in mind and we wanted to focus on sustainability in another way that is not just about reducing our carbon footprint. Any food that goes to waste produces methane, which is considerably worse for the environment compared to carbon.
How is Zone Learning helping you achieve your goals?
We joined the Brampton Venture Zone and had the pleasure of forming relationships with knowledgeable advisors and industry leaders who advised us on how best to optimize our business processes. We were also able to get some funding to develop our prototypes.
Looking to get involved in Zone Learning? Find out more on the website or talk to a Zone Learning Navigator to get started.
Related stories: