TMU mourns the loss of philanthropist Helen Vari
Vari was a passionate supporter of education at TMU and in institutions across Canada
March 17, 2023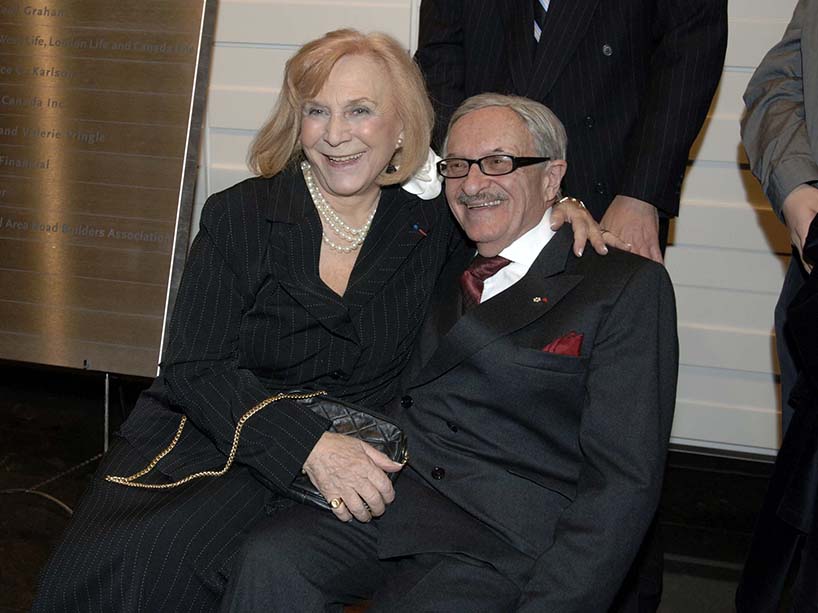 The Toronto Metropolitan University community is deeply saddened by the recent death of prominent philanthropist and community member Helen Vari, a lifelong supporter of education. Helen and her husband, the Honourable George W. Vari (who passed away in 2010), were generous supporters of TMU, particularly the university's Faculty of Engineering and Architectural Science (FEAS).
Well after George's death, Helen remained committed to ensuring students of all backgrounds had opportunities to realize their potential. Through the George and Helen Vari Foundation – founded with her husband in 1984 – Helen was passionate in her promotion of education at TMU and in institutions across Canada. TMU is one of several Canadian universities at which the Foundation established the George Vari Award for Good Citizenship. And in 2018, Helen made the largest-ever single donation to FEAS dedicated to entrance awards – $1 million – to ensure future engineers could launch their education.
In 2005, Helen and George Vari partnered with TMU to enhance our capacity for innovation and economic development, and to provide new opportunities for students. Their gift was recognized through the naming of the university's new, state-of-the-art engineering and computing facility, the George Vari Engineering and Computing Centre. A familiar figure to many in the building, Helen was known to always greet students by telling them "You can do it!"
Helen and George, a civil engineer, came to Canada after the 1956 Hungarian Revolution. Together they founded a successful international engineering and construction company responsible for, among many other projects, Europe's tallest building at the time, the Tour Montparnasse in Paris. Helen and George credited their success to education and to the opportunities that Canada provided, and it was that belief and patriotism that led them to invest in strengthening access to education for students.
"Our country depends on its youth to build the future," said Helen Vari in 2018. "We came to Canada with nothing; Canada gave us everything. We are honoured and fortunate to give back to our beloved country."
"Helen Vari was a true friend – to our students, to the university, and to me personally," said Mohamed Lachemi, president and vice-chancellor, TMU. "She believed passionately in the transformational power of education, and she worked tirelessly to deepen the legacy of support for students she built with her husband George. On behalf of all of us at TMU, I extend my heartfelt sympathies to Helen's nieces, Agnes and Victoria, and the entire Vari family. Our community and country has lost a unique and caring soul."
A former member of TMU's Board of Governors, Helen Vari's many honours include the Order of Canada, Queen Elizabeth II's 50th and 60th Anniversary Golden and Diamond Jubilee medals, and the Grand Officier de l'Ordre de la Légion d'Honneur de France. She was also a very proud Honorary Colonel of Toronto Scottish Regiment (Queen Elizabeth, The Queen Mother's Own). TMU was delighted to award Helen an honorary doctorate at the Faculty of Engineering and Architectural Science convocation ceremony in 2017.