Make positive change at TMU by participating in this survey
First- and fourth-year students asked to complete the 2023 National Survey of Student Engagement
February 28, 2023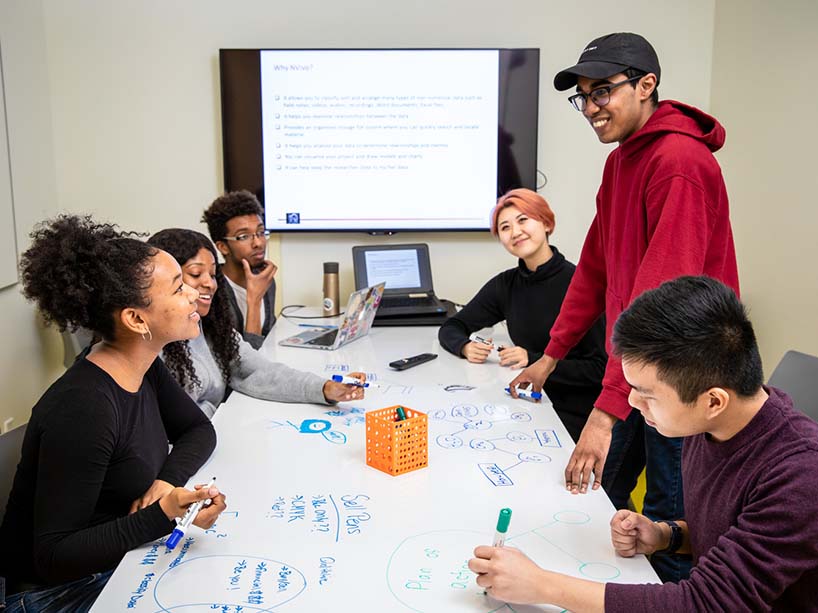 Starting March 1, first- and fourth-year students will be invited to participate in the 2023 National Survey of Student Engagement (external link) (NSSE), an important initiative that measures Toronto Metropolitan University's (TMU) performance and helps inform decisions to improve the quality of the student experience. TMU has participated in the survey since 2005.
An email asking for students' feedback is making its way to inboxes the week of March 1st. The survey will be open until April 14, 2023. Participants will automatically be entered into a draw to win prizes like a MacBook or Microsoft Surface.

NSSE is an opportunity for students to give their input on issues ranging from coursework expectations to what TMU can do to improve the student experience inside and outside the classroom.

"The feedback we receive from students is incredibly valuable," said TMU president and vice-chancellor, Mohamed Lachemi. "This survey gives the university an accurate picture of student expectations and we can make important improvements to services based on the results."

The survey was last conducted in 2020. Results from that survey, for example, indicated that TMU students wanted improved classrooms as well as improved quality and availability of study space. As a result, the university was able to execute a classroom refresh project and increase the number of group study spaces in the TMU Library.

"This is your chance to tell us what you need," said Jen McMillen, vice-provost, students. "Your input helps us continue to offer the best possible experience to everyone. I encourage all eligible students to participate."

First- and fourth-year students should check their @torontomu.ca email account for details and the link to the online survey.

Complete the survey for a chance to win!
Students who complete the survey by April 14, 2023 will be automatically entered into a prize draw. Two winners at TMU can each choose either a Microsoft Surface Laptop 5 (13.5" i5 8GB/256GB SSD) or a MacBook Air M1 (8GB/256GB SSD).