The DMZ partners with UBI Global to select world's top incubators
Global presence, life-changing opportunities, commitment to diversity have contributed to TMU-based incubator's past global rankings
March 16, 2023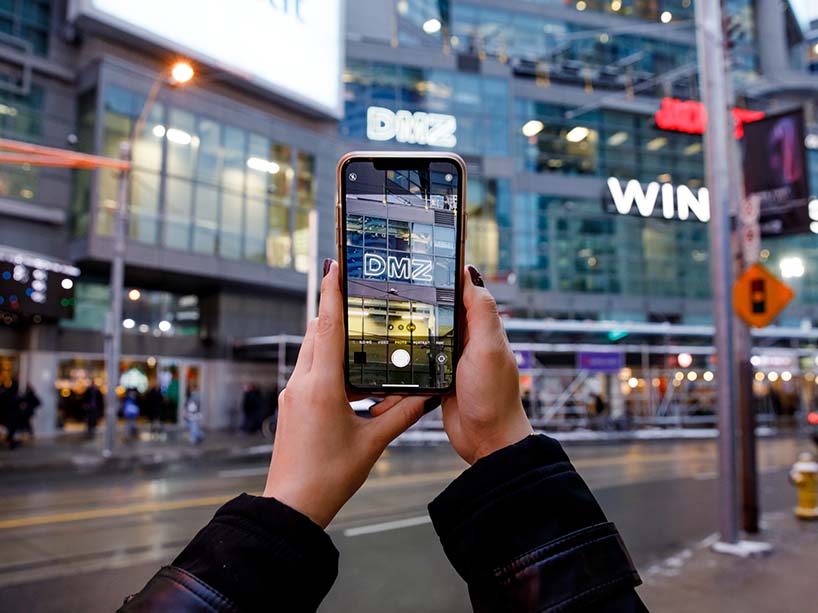 If anyone understands the value of the DMZ, a world-leading, Toronto Metropolitan University incubator, it's entrepreneur Ehi Agbonlahor.
Agbonlahor, founder of the startup Anutio, external link, says she felt "stuck" and "frustrated" before discovering the DMZ's Black Innovation Connections Program, which she joined in 2022.
"I cannot even quantify monetarily the benefit I've gotten through being part of the DMZ as an early stage founder," she said in an Instagram post. "It has been exceptional."
Agbonlahor is one of countless success stories demonstrating why the DMZ – which equips the next generation of leading tech entrepreneurs with the tools they need to build, launch and scale highly impactful startups – has not only been recognized several times as a top ranked incubator – but was also recently announced as an official research partner, external link for the World Benchmark Study 2021-2022. , external link
From 2015-2021, the DMZ had continually ranked as a top incubator by UBI Global, a learning community of 1,200+ incubators and accelerators across 90 countries, to continue empowering entrepreneurship. In 2018, the DMZ made history as the first Canadian university-based incubator to be ranked no. 1.
The recent partnership announcement means that the DMZ now supports UBI Global, external link by providing advisory services and research efforts during the assessment and selection process when determining the rankings for top incubators in Canada and around the world.
"We're proud to be partnering with UBI Global on an award that's near and dear to our hearts at the DMZ," said Abdullah Snobar, executive director of the DMZ and CEO of DMZ Ventures. "As a longstanding winner of UBI Global's incubator ranking, it's an honour to be working alongside UBI Global to recognize incubators and accelerators that are driving impact on a global scale."
"As a prevailing winner, we are honoured to work with UBI Global in a more significant way," Snobar said, noting that as a partner involved in the selection process, the DMZ will not be eligible for future rankings.
"Having a seat on the board that determines the top global incubators is a testament to the DMZ's maturity and evolution as an organization – the DMZ has set the benchmark for what global incubator success looks like," he continued.
In addition to the DMZ, the SETsquared Partnership, which includes Universities of Bath, Bristol, Cardiff, Exeter, Southampton & Surrey, the UK, was also announced as a UBI research partner.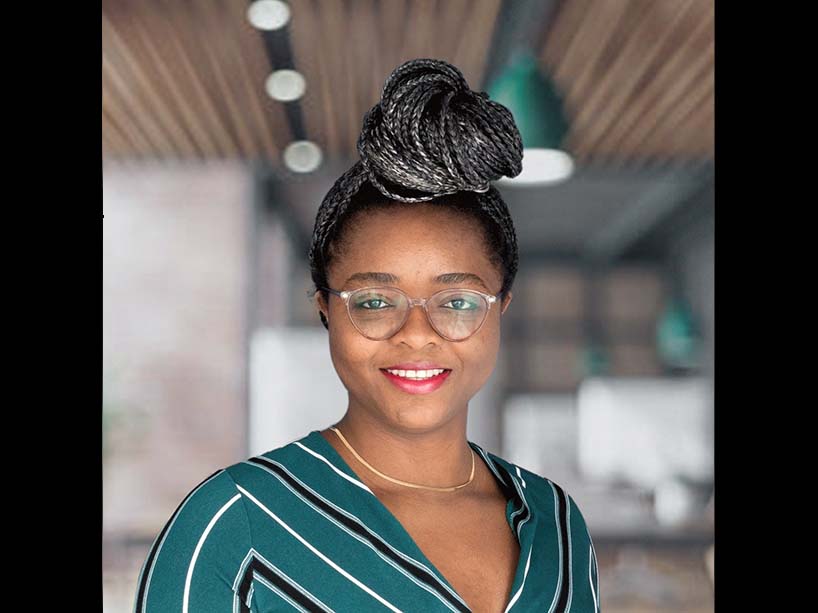 Changing lives
In terms of what sets the DMZ apart, Snobar says there are three key facets that make the DMZ a global standout.
The first is a commitment to changing entrepreneurs' lives. For instance, the DMZ has helped more than 776 startups raise $1.95 billion in capital and create 4,890+ jobs.
Global footprint
The second is its global network: The DMZ is not only located in the heart of downtown Toronto, its connections span the globe, connecting founders to a worldwide network of thriving incubators and accelerators.
With operations in more than 10 countries, DMZ founders can also be found in roughly 40 countries, and 1,000+ startups have received DMZ support globally.
Empowering women, Black founders, newcomers
Recognizing the many barriers to accessing entrepreneurship opportunities faced by marginalized communities, including women, members of the Black community, and newcomers to Canada, diversity programming is also an important facet of the DMZ.
This can be seen through its Black Innovation Connections Program – which helped Agbonlahor achieve her dreams – the Women Founders Program, and the Newcomer Entrepreneurship Program.
The Black Innovation Connections Program – the first of its kind in Canada – provides Black-owned tech startups with the strengthening support of a top university-based incubator network, as well as programming, mentorship, events and connections to industry, capital and an alumni network, to support their success and growth.
Meanwhile, those in the Women Founders Program receive additional opportunities and specialized support to help them build and grow – on top of the standard programming that all founders receive.
For instance, recently, the DMZ hosted its inaugural Women Founders Summit in partnership with angel investor group, The Firehood, which saw over $100K in investment prizes distributed to women tech founders and recognized the second annual DMZ Women of the Year award winners.
Now in its second cohort, the Newcomer Entrepreneurship Program is a fully subsidized 10-week bootcamp that helps newcomers to Ontario develop capacity on business fundamentals of starting a company within Canada. This program, which concludes with a demo day awarding founders in the cohort with four $5,000 grant prizes, is subsidized by the Future Skills Centre and a media sponsored by Canadian Business.
Having experienced and benefited from many of the DMZ's supports above firsthand, Agbonlahor says, "It was the best experience ever."
She adds, "With most of the mentors that we had, it felt like whatever it was we were telling them, they've already walked in those shoes. They could tell you exactly what you should be doing."
Zone Learning at TMU
The DMZ is part of TMU's extensive Zone Learning network, which gives students and community members the opportunity to apply their degree coursework to real world startups, causes, companies, projects or ventures. Find out more about Zone Learning.