David Cramb reappointed dean, Faculty of Science
Second term confirmed for accomplished nanoscience researcher
Category:
From the Interim Provost and Vice-President, Academic
March 28, 2023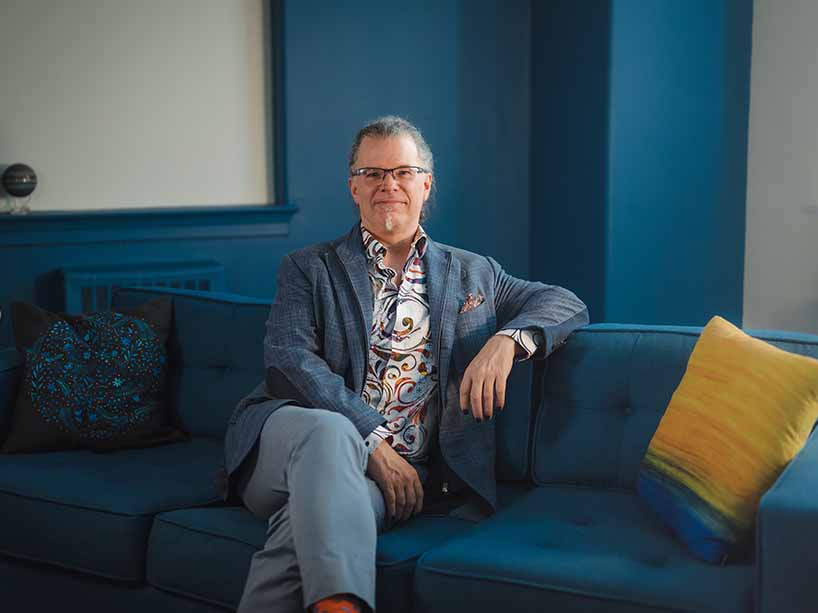 I am pleased to announce the reappointment of David Cramb as dean, Faculty of Science at Toronto Metropolitan University (TMU) for a new five-year term.
A highly accomplished researcher and respected senior leader, David joined the university in 2018. Since then, his achievements have spanned many areas. He helped TMU's advancement team raise critical funding towards Scholarly, Research and Creative activities and scholarships and co-created the Faculty of Science Council, an outstanding example of collegial governance.
Driven by the belief that all students deserve an authentic science experience that prepares them for their future careers, David worked tirelessly throughout the pandemic to facilitate uninterrupted learning. He collaborated with faculty and staff to streamline activities, ensure iPads and financial support reached students in need, and create 80 augmented reality labs to expand opportunities for experiential learning. David's own research moved to focus on COVID-19 and his lab was among the first to reopen under the safe work protocol, which his research group helped to develop.
A champion of equity, diversity and inclusion, David has been pivotal to the development of outreach programing through the SciXchange, aimed to address imbalances in STEM education and research. After months of planning and development, he led the introduction of the Stoodis Future Scientist Program to engage First Nations, Inuit and Métis high school students in STEM programs, and spearheaded TMU's first-ever participation in the nationwide Science Literacy Week.
Prior to joining TMU, David held roles at the University of Calgary as director of the nanoscience program and head of the Department of Chemistry. During this period he led an application to the government of Alberta that resulted in funding to develop and launch a nanoscience minor program at the University of Calgary. He also established two Canada Research Chair positions, one focused on nanobiomedicine and the other dedicated to creativity in post-secondary STEM education.
David holds an undergraduate degree in chemistry, and a PhD in molecular spectroscopy from the University of British Columbia.
David's first term as dean concludes June 30, 2023. Following a six-month post-administrative leave, his second term will begin January 1, 2024. In accordance with the Appointment of Academic Administrators Policy and Procedures, after consultation within the Faculty of Science, an interim dean will be appointed to fill this duration. When this consultation is complete, an announcement will be shared with the community.
I want to express my sincere gratitude to all committee members for participating in this important process:
Marc Adler
Associate Professor, Department of Chemistry and Biology
Virginia Clark
Manager of Administration, Dean's Office
Tom Duever
Dean, Faculty of Engineering and Architectural Science
Alex Ferworn
Professor, Department of Computer Science
Andrew McWilliams
Chair, Chemistry and Biology
Stephanie Melles
Associate Professor, Department of Chemistry and Biology
Ali Miri
Professor, Department of Computer Science
Ana Pejović-Milić
Professor, Department of Physics
Dibbyo Saha
Student Representative, Department of Computer Science, Faculty of Science
Please join me in congratulating David on his reappointment and in sending best wishes for the term ahead.
Roberta Iannacito-Provenzano
Interim Provost and Vice-President, Academic