Safety enhancements in Kerr Hall
The university has completed a safety audit in Kerr Hall and implemented new measures
January 10, 2023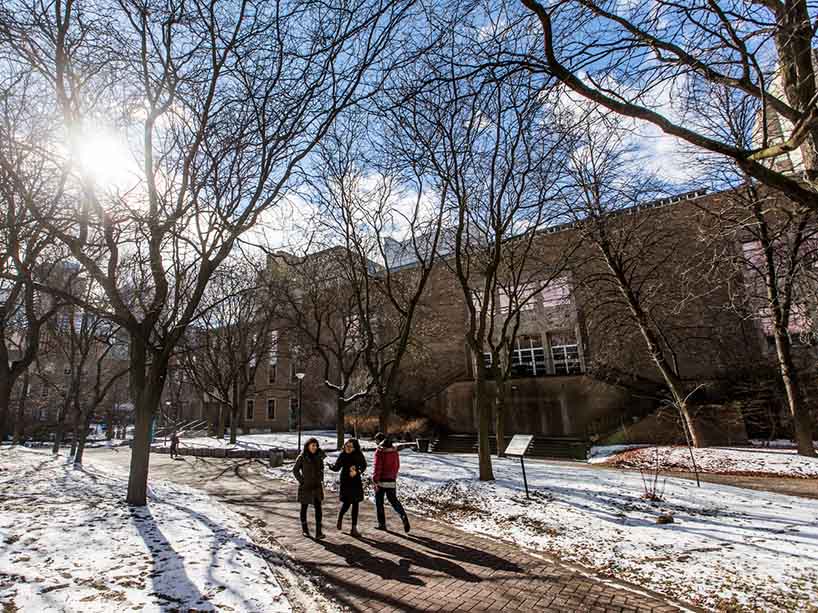 In November, President Lachemi updated the community about concerns around safety and security in Kerr Hall. In response to recent incidents, the university has implemented additional security measures in Kerr Hall and we're pleased to provide an update to our community on ongoing enhancements.

Over the past several months, a safety audit was conducted in Kerr Hall to assess the physical space including access points into buildings, location of CCTV cameras, duress buttons, stairwells, and alcoves. As a result of this, Community Safety and Security has committed significant resources to security upgrades in Kerr Hall. In addition to these upgrades, Community Safety and Security continues to review and make recommendations to enhance safety and security on campus.
Some of the recent measures, implemented prior to the start of the fall semester, to enhance safety have already been shared with our community, including:
Maintaining OneCard Access only for all buildings on campus.
Additional TMU security guards positioned visibly throughout the campus to monitor activity, including additional security patrols and community engagement staff positioned in Kerr Hall.
Working with Toronto Police Service to have officers on foot and bike patrol who proactively engage with our on-campus community to provide an additional layer of support for our security team.
During the fall semester, additional enhancements were made, including:
The number of security guards and Crime Prevention Specialists stationed specifically in Kerr Hall, Monday to Friday was increased, and additional patrols are completed on campus during evenings and weekends.
The Community Safety and Security team conducted briefings and consultations with departments that work in Kerr Hall to get a better understanding of their sense of safety in their spaces and what additional support could be provided. In some cases, subsequent safety planning sessions were held based on the specific needs identified.
16 new CCTV cameras were installed in various locations, targeting corridors and main entrances.
Two new intercoms have been installed at 40 and 60 Gould Street entrances to enhance access to security.
In response to the complex and nuanced challenges facing our campus community, Community Safety and Security hired a director, community engagement strategy who joined the team at the start of the new semester and will work closely with the existing Community Engagement team. With an extensive background in policy development, mental health, sexual violence and homelessness, this new role will analyze existing programs and partnerships to determine gaps in programming and develop, implement, and run programs to fill these gaps.
Finally, we have identified new locations for duress systems and are in the process of implementing 187 new locations for new duress buttons, which will be installed between now and the end of August 2023.
As a university, the safety and security of our community is one of our top priorities, and we will continue to work to enhance our resources and safety measures on campus. University campuses like ours are open to the public along with our community. As city builders, we recognize our responsibility to help address some of the issues that are impacting our downtown location and we continue to partner and lean on key agencies and the Toronto Police Service to take a multidisciplinary and collaborative approach to community safety and security on campus.
If you have questions or are interested in additional support for safety planning, we encourage you to reach out to security@torontomu.ca.