Getting active this new year? Check out the facilities, classes and programs on campus
Research says exercise is good for the body and mind
January 24, 2023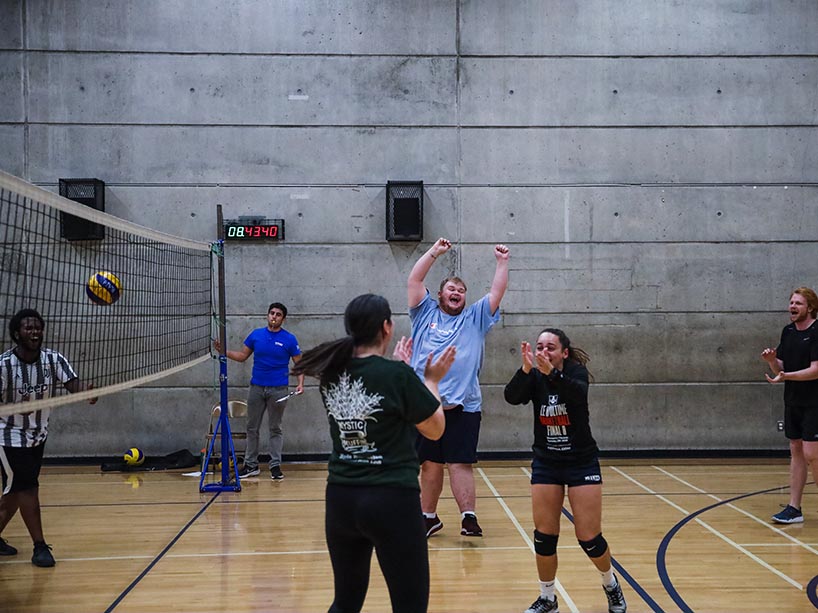 A new year and new semester have begun. For any Toronto Metropolitan University (TMU) community members who are making a commitment to get active and stay healthy, it's the perfect time to remind ourselves that TMU boasts incredible facilities and programs to help you do just that. Both the Recreation & Athletic Centre (RAC) and Mattamy Athletic Centre (MAC), pride themselves on not being "just another gym".
Research consistently shows that our mood, physical health, critical thinking, creativity, recall, and mental stamina improve when we're active - even for short amounts of time.
"Moving our bodies doesn't just improve our physical fitness and our mental health," said Andrew Pettit, director of Recreation, Equity & Active Well-Being in TMU's Athletics and Recreation department. "It transforms the way we think and feel."
To support both students' learning and the whole community's well-being through the winter semester, TMU Athletics & Recreation offers students, faculty and staff a broad menu of options, including:
2 fully equipped fitness centres, including a brand new functional training area and an accessible and beginner-friendly strength and cardio circuit
25+ group fitness and movement classes each week
Access to 3 dance/fitness studios, 5 gyms, squash courts, pool and an NHL-sized arena
25 hours of supervised drop-in sports each week: badminton, basketball, mood routes, soccer, spike ball, curling, shinny, free skate
10+ Intramural Sport & Social Leagues in volleyball, basketball, soccer, dodgeball, ultimate frisbee, table tennis and badminton
Swimming lessons, daily lane swim options and explicitly trans-friendly swims with Aquatics
Extensive women's only programs
A broad range of recreational clubs from archery, badminton and trampoline to martial arts, fencing and more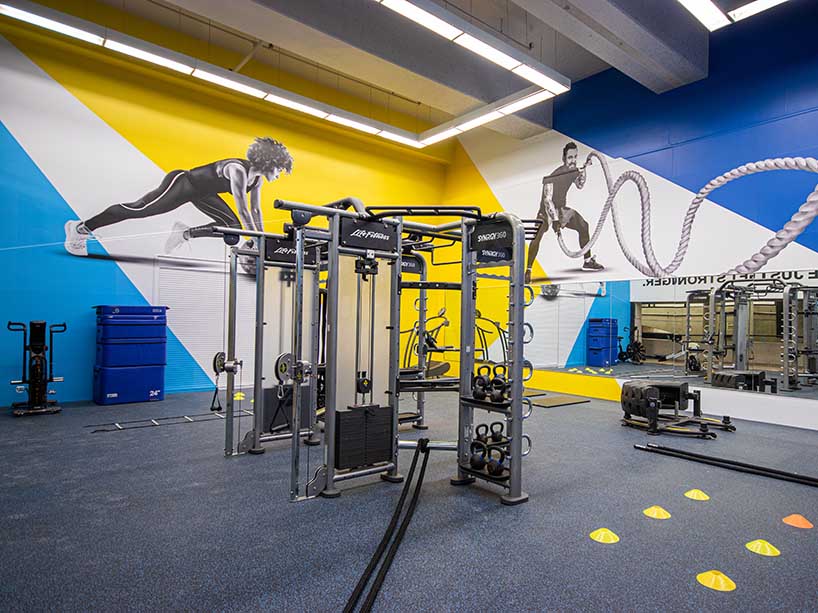 Inclusive environment
Recognizing that many members of the TMU community grow up feeling unsure, unwelcome and even unsafe in physical activity spaces, Athletics & Recreation actively works to build inclusion into their programs and spaces. There's a broad range of programs for beginners to experts, a wide range of women's-only and trans-friendly programs, and ongoing efforts to address racism, homophobia and transphobia while improving the accessibility of facilities, programs and services.
"It's essential that we make sure recreation is accessible and welcoming to every member of the TMU community," said Pettit, "because we know that movement is a powerful strategy for enhancing well-being and learning,"
Whether moving as a learning strategy or just to feel good through the winter, students, faculty and staff of all experience levels and interests will find ways to be active this season at RAC and MAC. Download the TMU Recreation App (iOS, external link / Android, external link) to see the full schedule of options.
"I've been trying to get back into playing basketball and lifting weights when I can. It's just a bit here and there, but hey - it still counts," said Pettit.
All TMU undergraduate and graduate students are already members - just tap your OneCard on the way in! First-time TMU staff and faculty members are invited to try their first month free, and receive a 25 per cent discount on the monthly all-access fee beyond that. A reduced-fee morning and weekend membership is also available.