PHOTO GALLERY: TMU Upcycled Gear Fashion Show
27 one-of-a-kind looks were created using Ryerson and Rams-branded materials
December 06, 2022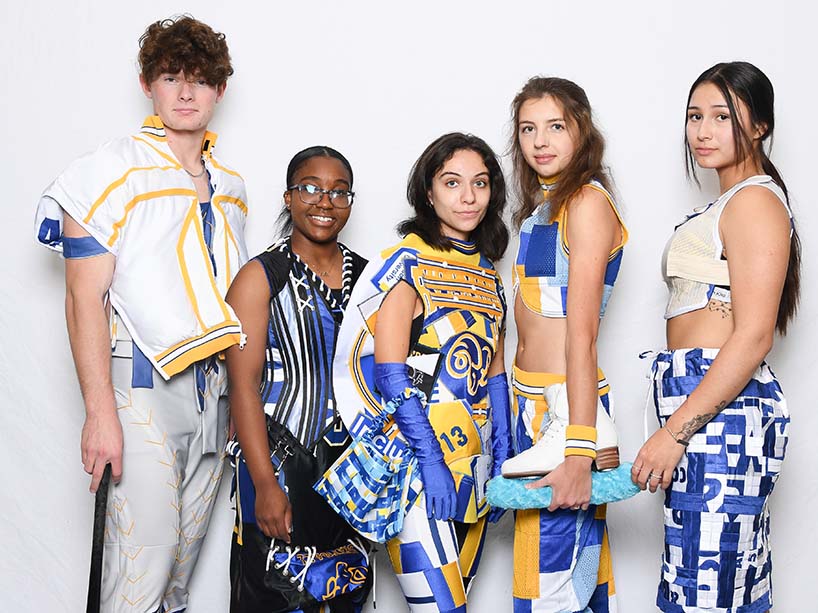 When Toronto Metropolitan University (TMU) was renamed in April, 2022, the TMU Athletics and Recreation department (external link) came up with a creative and sustainable approach to repurposing Ryerson and Rams-branded materials.
The Branded Materials Transition Project has collected 11,000 kg of branded materials (apparel, stationery, varsity athletics jerseys, uniforms and signage) from 88 departments across the university. So far, 800 kg of these materials, like apparel, water bottles, backpacks and notebooks have been debranded and recirculated into the campus community. Eventually, all 11,000 kg will be debranded and repurposed or recycled sustainably.
Led by Nuala Byles, director of marketing and Gina Vaccaro, manager of finance and strategic operations, the Athletics and Recreation Department collaborated on the project with Anika Kozlowski, professor of Fashion Design, Ethics and Sustainability at The Creative School, as well as TMU's Office of Sustainability.
Twenty fashion designers, made up of TMU Fashion Design alumni, students and local designers, created 27 one-of-a-kind looks using the branded Ryerson and Rams materials. The results were unveiled at the TMU Upcycled Gear Fashion Show in November, organized by the Athletics and Recreation department and The Creative School. Looks were modeled by student-athletes, both current and former, with some recognizable faces from around the university making special appearances.
Each one-of-a-kind look was made for sale as part of a virtual auction, which will resume December 7, 2022 as part of a small-scale exhibit at The Fashion Zone gallery (110 Bond Street) until December 16, 2022. The entire community is invited to view the garments and bid to purchase them.
Proceeds from the auction and fashion show ticket sales, over $7,000 and counting, will be directed to the TMU Bold Equity and Inclusion Award. The TMU Bold Equity and Inclusion financial award will support the ambition of student-athletes from equity deserving groups to achieve excellence academically and athletically.
TorontoMet Today was at the Upcycled Gear Fashion Show and below are highlights of some of the looks: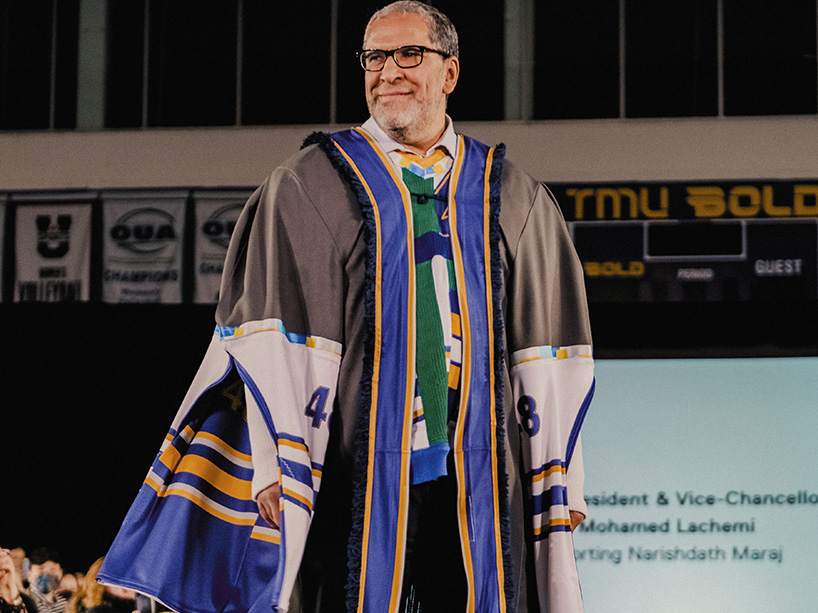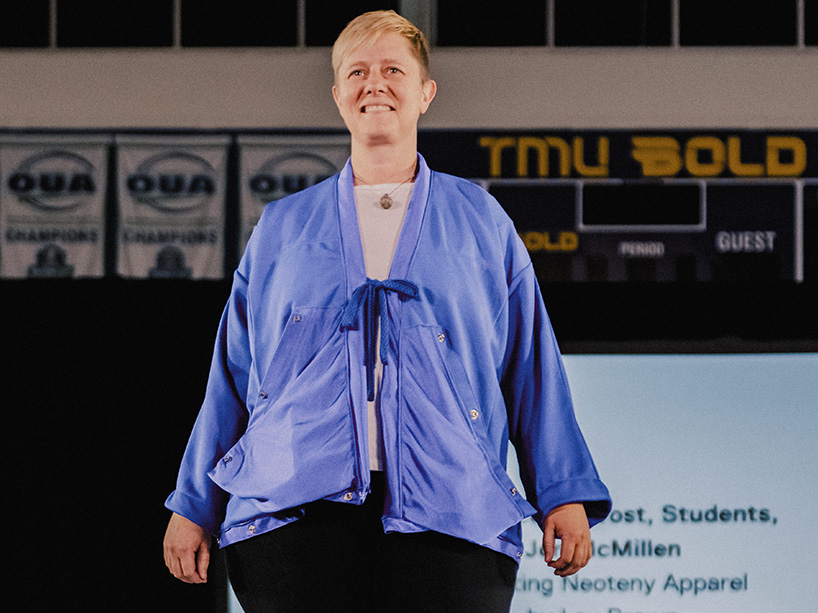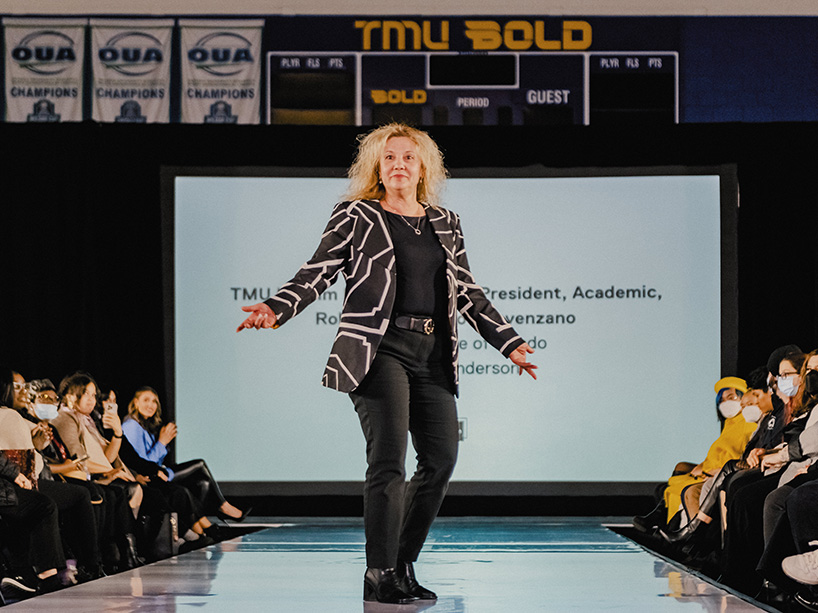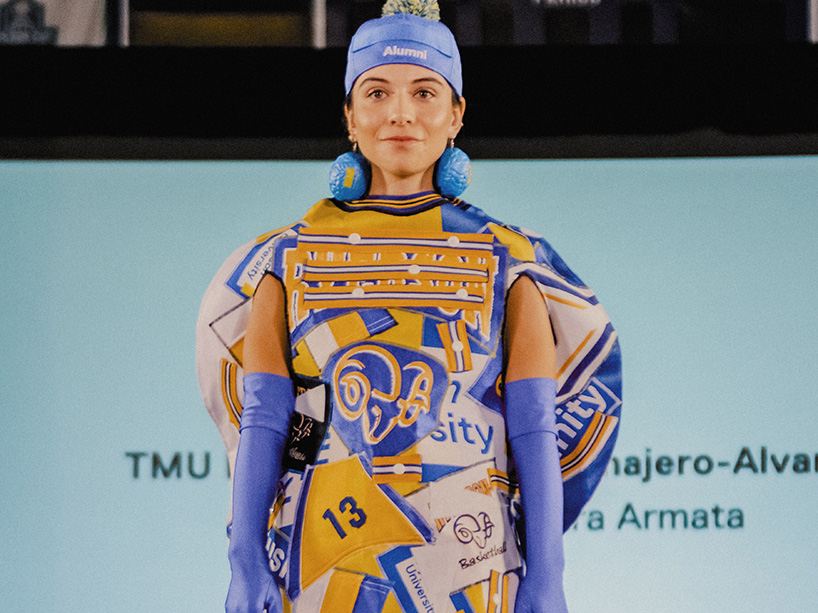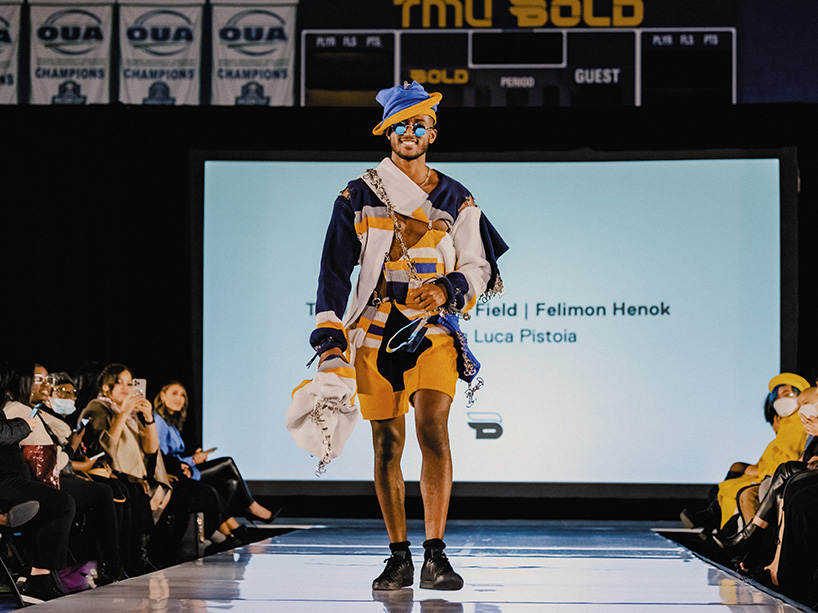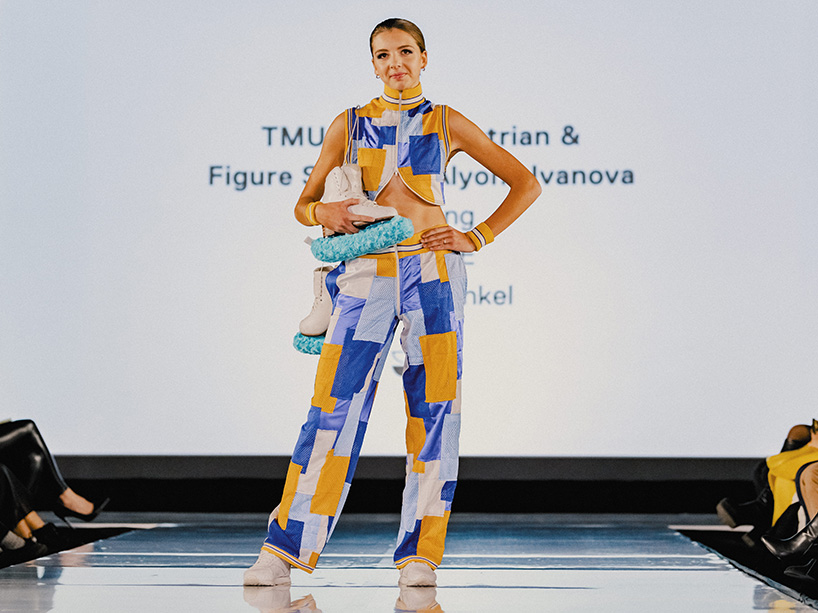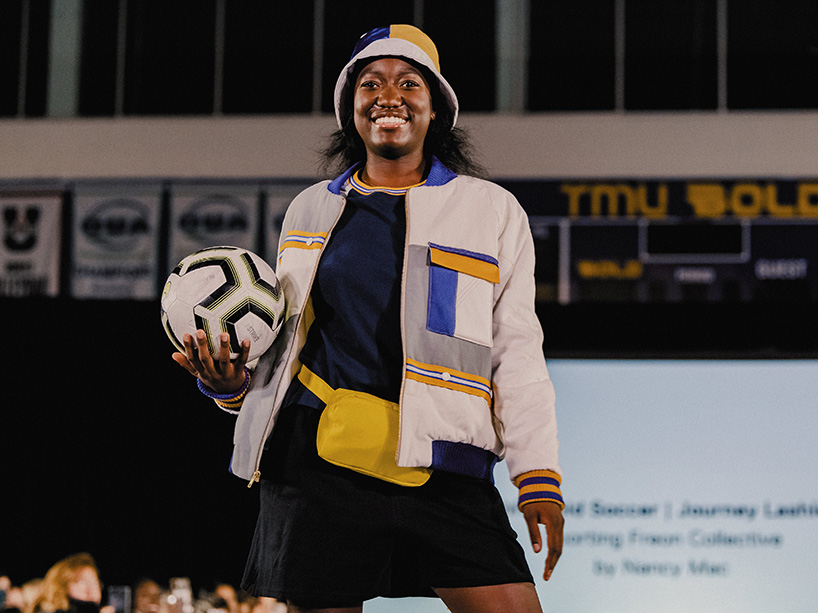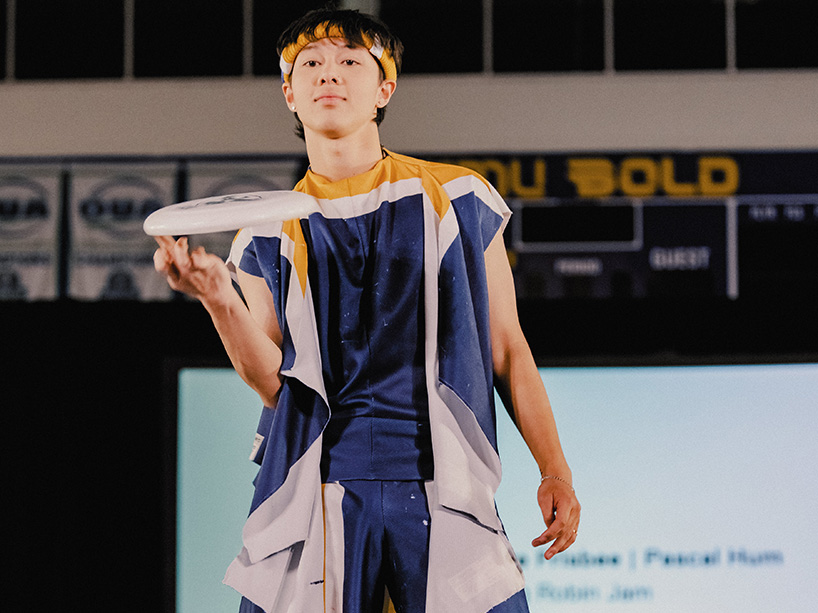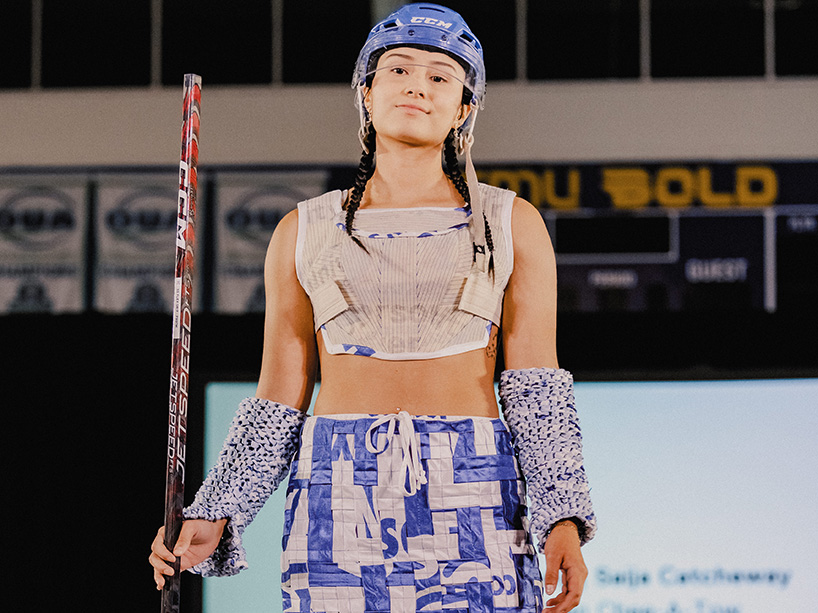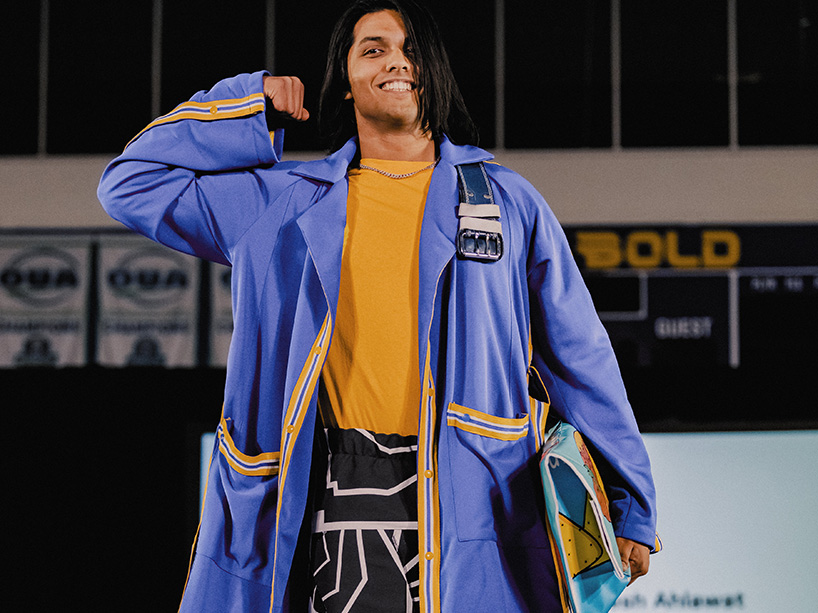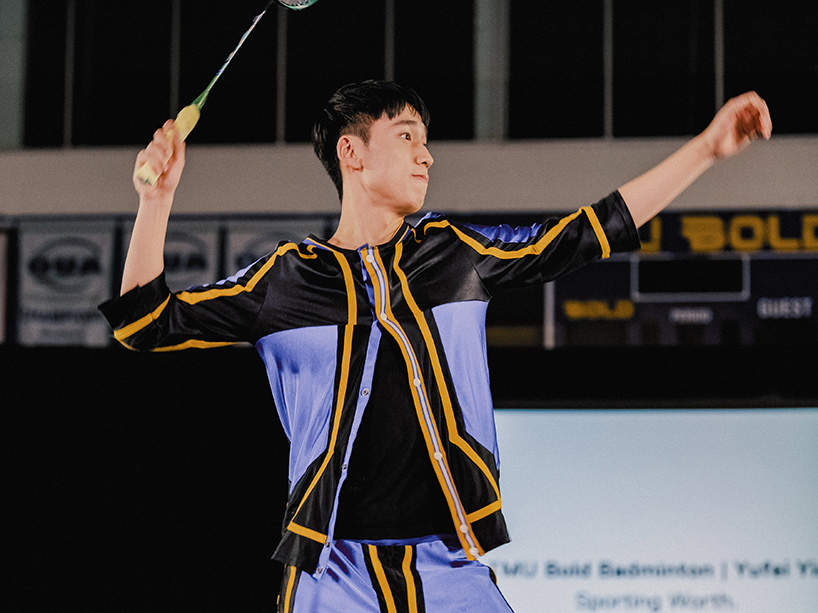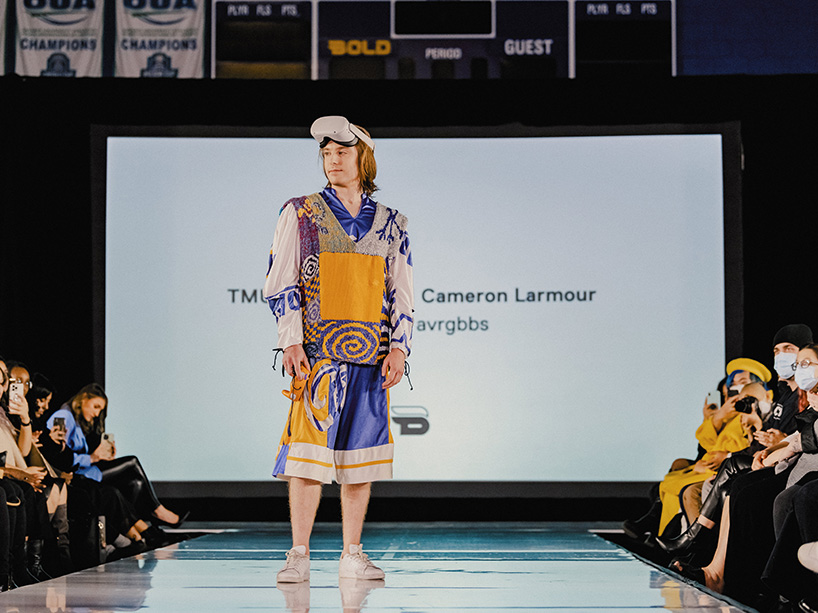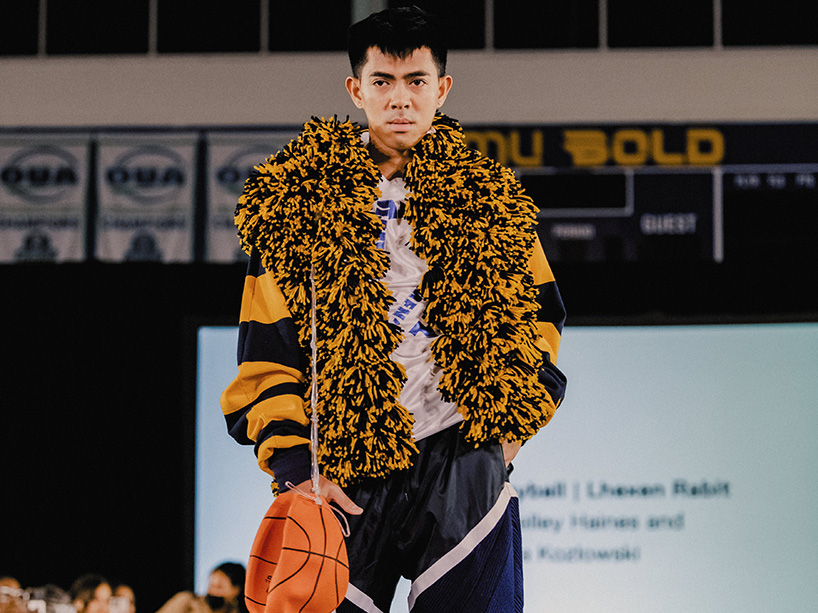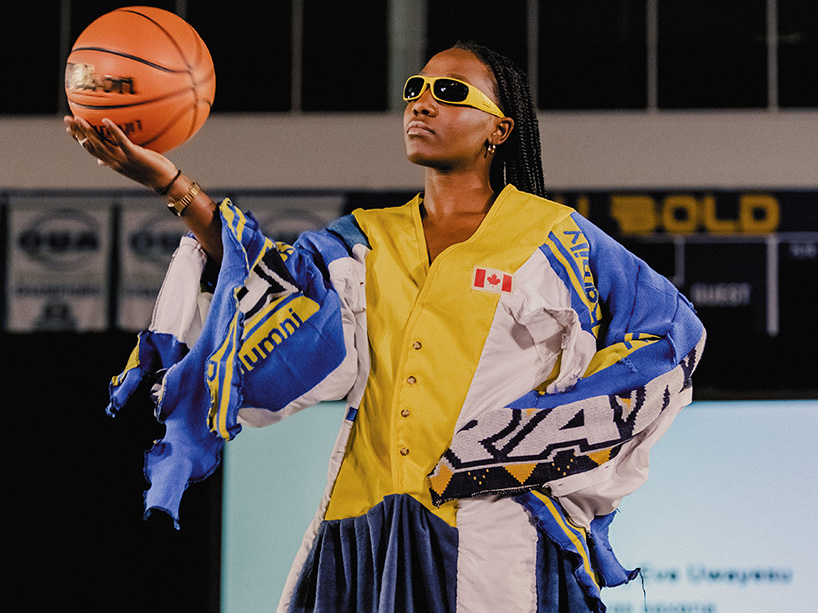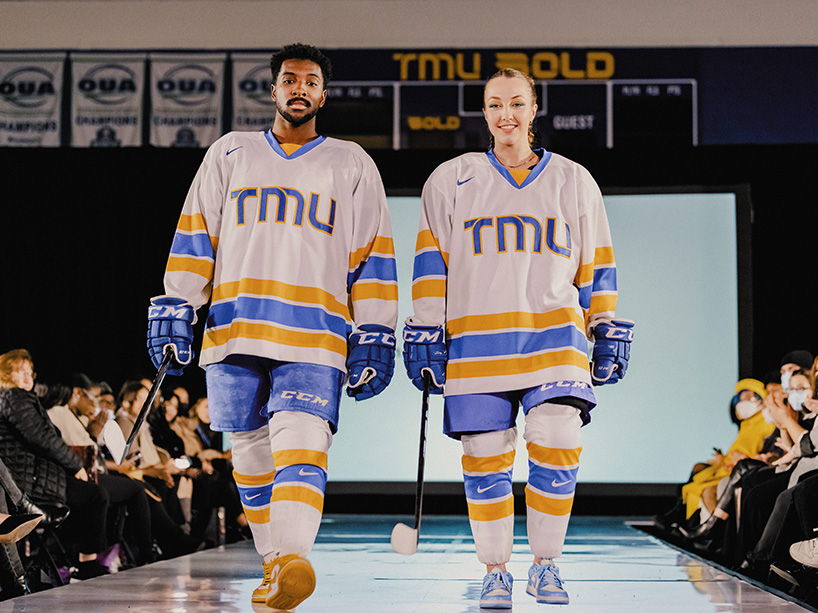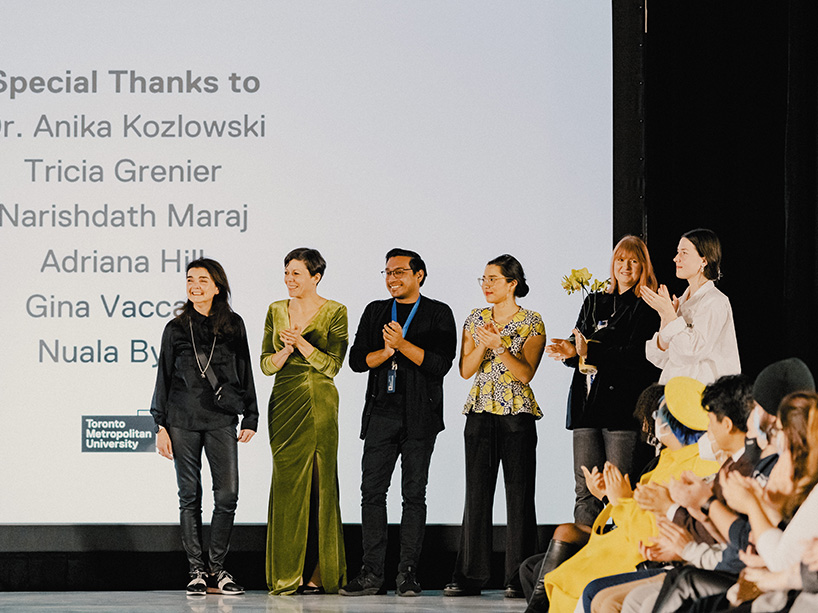 More than 143 students, faculty, staff and community members volunteered to execute the show and the Branded Materials Transition Project. The TMU Upcycled Gear Fashion Show is part of a larger research project by Kozlowski and Athletics and Recreation that focuses on responsible textile sorting and recycling.
Photo credit for all fashion show imagery: Alyssa Katherine Faoro.