It's official - The Toronto Metropolitan University Act is here
Ontario Legislature voted to pass Bill 26, which contains an amendment to recognize the university's new name
December 02, 2022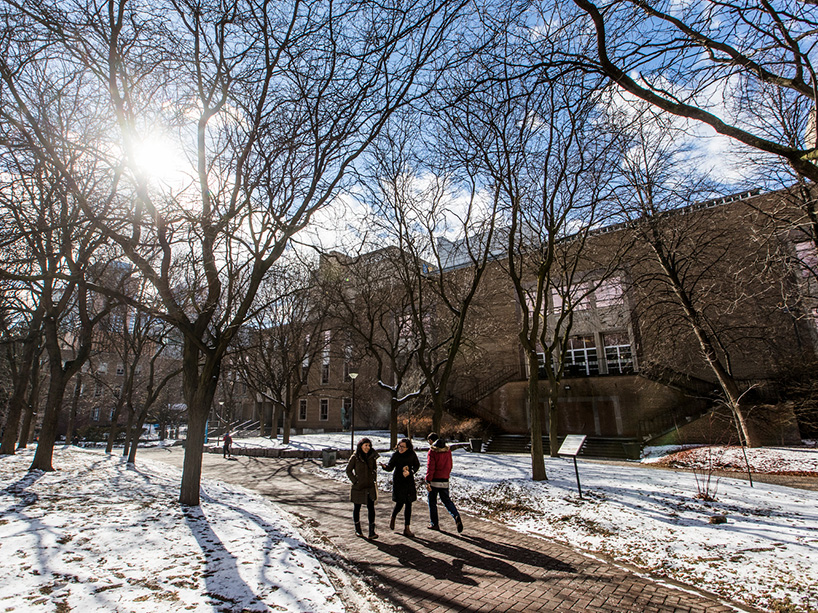 Toronto Metropolitan University is pleased to announce that Bill 26, which includes the change to amend the Ryerson University Act, 1977, passed the third and final reading by the Ontario Legislature on December 1, 2022, and is expected to receive Royal Assent from the Lieutenant Governor in the coming days. The updated act will now be known as the Toronto Metropolitan University Act, 1977.
While the (PDF file) previous act required amendment by the Government of Ontario before the new name could be reflected on legal documents issued by TMU (such as degrees, academic records and legal agreements), the university has been transitioning to the new name in all other areas. In fact, TMU can already be widely seen across campus on street level signs, store merchandise and on digital profiles with more changes to come in 2023.
In addition to the name change, the amended act will increase university senators from 51 to 62. This expansion will allow for broader representation of the university's newest faculties, the Faculty of Science, the Lincoln Alexander School of Law and the soon to be established School of Medicine.
For more information on the amended act and how it will impact our community, visit the FAQ section of the Next Chapter website as it continues to be updated. Full details on Bill 26 can be found at Legislative Assembly of Ontario's website (external link) .
Renaming the university was one of 22 recommendations put forward in the (PDF file) 2021 report by the Standing Strong Task Force. While renaming is an important and highly visible measure, it is just one step toward a more inclusive campus culture and environment. Learn more about the university's commitment to the implementation of all Standing Strong Task Force recommendations at the Next Chapter website.


Related stories

University one step closer to legal name change
More than a name change