President Mohamed Lachemi updates community on safety and security on campus
University is committed to creating a safe environment and addressing risks
Category:
From the President
November 07, 2022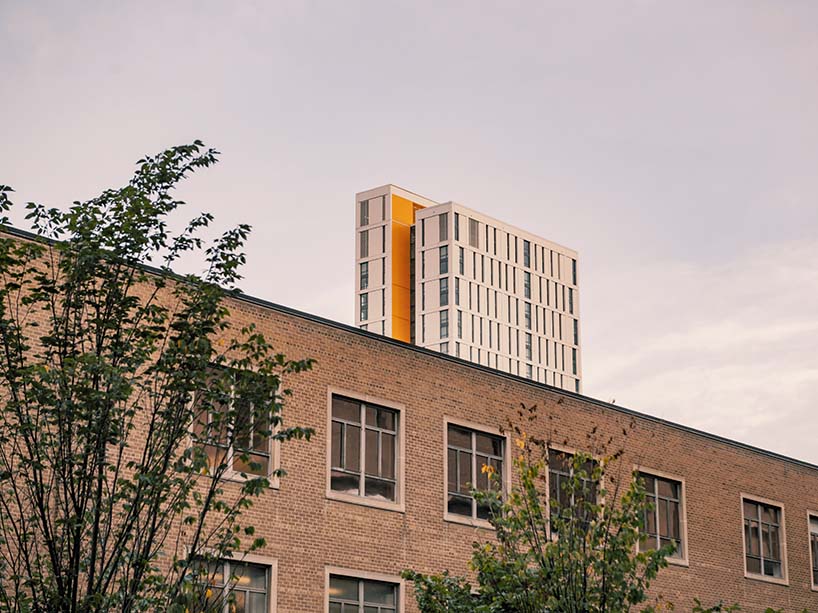 Recently, we have been hearing from our community about safety in response to reports of sexual assaults in Kerr Hall. It is concerning that something like this would happen on our campus and I want to assure our community that we acknowledge and share your concerns.
Toronto Metropolitan University (TMU) is built on values of inclusion, well-being and access. These values underscore our commitment to creating a welcoming and safe environment where students, faculty and staff can gather to learn, research, teach and work.
We take the events in Kerr Hall seriously and, when events like these do occur, the university centres a trauma-informed approach by providing immediate support to affected persons and addressing immediate risks. Where warranted, we notify and work closely with the Toronto Police Service. I want to remind everyone that you can connect with TMU Security 24 hours a day, 7 days a week and, if you have immediate safety or security concerns to contact Toronto Police Service (external link) .
Continued investment in campus safety and security
We have invested, and will continue to invest a great deal of time and resources in campus security. Our security operations team takes a proactive approach by innovating, growing and adding specific training to programs that improve our ability to respond.
In advance of the Fall semester, additional security protocols were implemented, and when an incident occurs on campus, the university considers and implements further enhancements as appropriate. As an urban campus, Toronto Metropolitan University is home not only to our students, faculty and staff, it is also open to the broader surrounding Toronto community. The university works on multiple strategies to provide support and solutions for vulnerable populations visiting our campus. Detailed information on the university's proactive approach to enhance safety on campus can be found on the Community Safety and Security website.
I also want to assure our community that we will continue to work with the city of Toronto and our many community partners on addressing the challenges and concerns affecting our campus, and we will continue to keep the community updated on these efforts and continued enhancements to safety and security.
Resources available for our community
News of sexual violence occurring anywhere, especially in our community, is very concerning to us all. Learning someone has been harmed can profoundly impact our mental, physical and emotional well-being and contributes to a heightened sense of alert and concern about personal safety. If you are feeling impacted, please know you are not alone, and support is available:
In addition, we encourage students, faculty and staff to use the safety services Community Safety and Security offers, such as the WalkSafe program and personal safety planning sessions.
Mohamed Lachemi
President and Vice-Chancellor