Welcome to a new school year at Toronto Metropolitan University!
Embracing change and supporting one another in a time of transition
Category:
From the President
September 06, 2022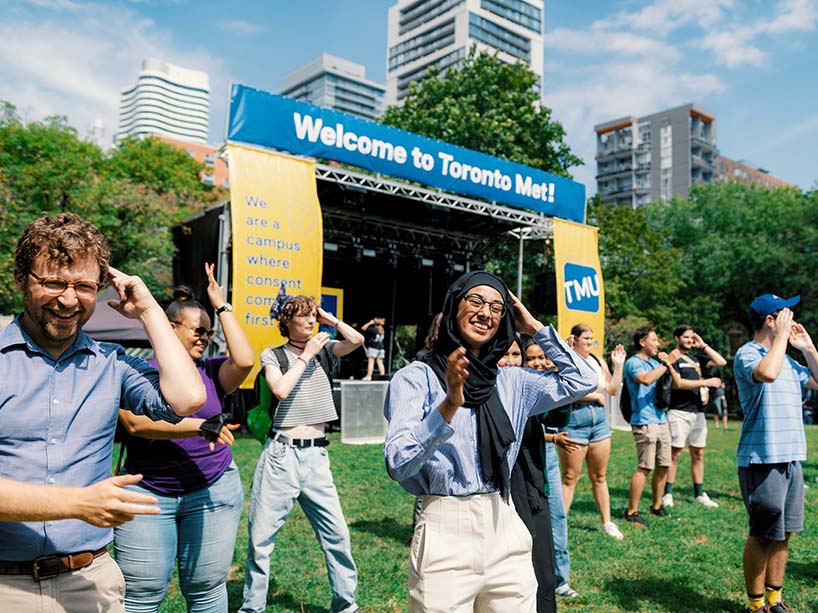 It is hard to believe that it has been three years since we have been able to reunite on campus for the usual events and new beginnings that signal the start of our fall term. Whether you are transitioning back to campus after more than two years of virtual teaching and learning, are among our newest students starting your post-secondary journey, or are a new staff or faculty member getting to know Toronto Metropolitan University for the first time - welcome! We have all been through some trying times over the last two and a half years and transitions can be challenging. Regardless of your role at TMU, there are supports and services available to help you make the most of this year.
A new year, a new name
Perhaps the most unique thing about this September is that it is our first fall term under our new name of Toronto Metropolitan University. I hope you all take some time to reflect on this important change for our university, to understand what it means to you as a valued member of this community, and what it means as we move forward together as an institution.
Embracing a new name is a significant transition and has been taking place in phases since our renaming earlier this year. You will notice that some things have shifted to reflect Toronto Metropolitan University (for example our website and our TorontoMet Today newsletter) while others things will take some time. We also have a new team name and mascot; I look forward to cheering on the TMU Bold with all of you this year.
Keeping each other safe
While being together on campus is an exciting and encouraging step as we continue to move away from the pandemic, we must remain vigilant in making the right decisions to keep each other safe. We can do this by wearing masks when sharing small enclosed spaces with others where physical distance cannot be maintained, such as elevators and small meeting rooms, and by staying up to date on COVID-19 vaccinations, including booster shots. Please stay home if you are ill and practice good hand and respiratory hygiene.
The COVID-19 pandemic has taught us that things can change quickly; the university continues to follow advice and monitor new direction from our government. We remain flexible in our response and may need to reinstate our policies that are currently on pause, should health indicators in our province change.
Thank you
As we look forward to a new year, it is also important to look back and reflect on the challenges this community has overcome over the last few years. I want to take this opportunity to thank you for your commitment to your studies, your work and each other, which has allowed us to meet and overcome those challenges. We are a stronger community through our commitment to and support for one another and I hope you are as excited by this new year as I am. I look forward to seeing you on campus, all the very best for the year ahead.
Mohamed Lachemi
President and Vice Chancellor
Toronto Metropolitan University