Changes to the Office of the Provost and Vice-President, Academic
Jennifer Simpson to take on new leadership role
Category:
From the President
September 30, 2022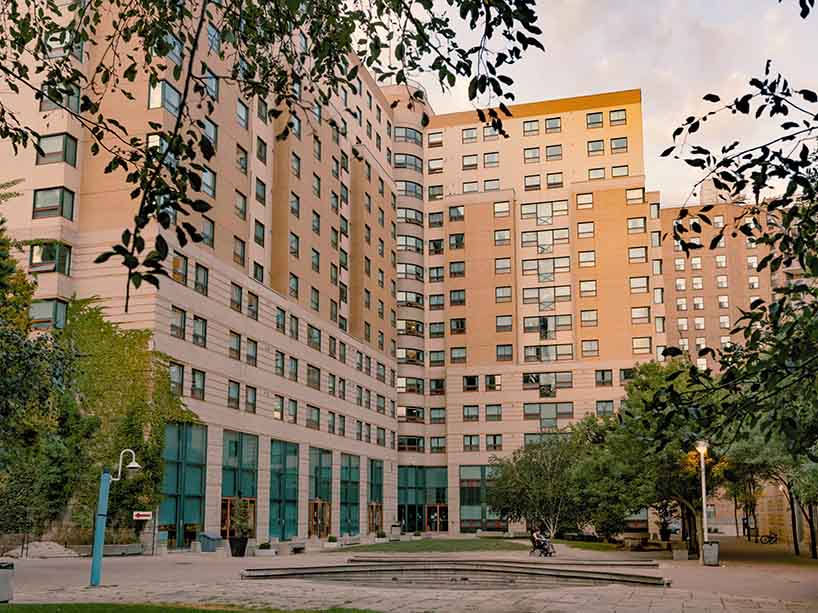 I am writing to inform our community of some changes coming to the Office of the Provost and Vice-President, Academic.
Jennifer Simpson will be taking on a new position as Special Advisor to the President, Equity, Diversity, Inclusion and Decolonization (EDID) Curriculum Transformation, and leaving the role of provost. In this new capacity, Jennifer will take an important leadership role to assist with the implementation of key Standing Strong Task Force (SSTF) recommendations, specifically:
Working with the vice-provost, academic to support the university to develop a plan to ensure academic programs contain mandatory learning opportunities about Indigenous history and Indigenous and colonial relations for all students.
Working with the vice-president, equity and community inclusion, HR and vice-provost, faculty affairs to support the university in developing education for all faculty and staff about Indigenous history and about Indigenous and colonial relations and the Indian Residential School System.
Educating senior leaders and other key stakeholders on decolonization.
There is much work for the university to continue to do with regard to decolonization and responding to the remaining SSTF recommendations. Having an experienced academic leader such as Jennifer, who is focused on this work, is critical to our ongoing progress and success.
Jennifer's depth of expertise as well as her excellent work steering our university through the renaming process as the chair of the University Renaming Advisory Committee (URAC) positions her perfectly for this new role. As many of you will know, her scholarship over the last two decades has substantively engaged with questions of theory and application and with questions of racism and colonialism in university environments. She has received $500,000 in research funding, and directed a national research project on racism and colonialism in Canada.
Jennifer is also the author of two books addressing higher education, race, equity and the public good. She has also supported systematic attention to equity, diversity, inclusion and decolonization (EDID) and Indigenization efforts at both the pan-university and faculty levels, as demonstrated by her role as chair of the Deans' Council Working Group on EDI at Memorial University of Newfoundland and Labrador.
Our commitment to decolonization at TMU goes beyond the recommendations of the SSTF. It is a priority for many faculties, departments and units, and is at the core of the university's Truth and Reconciliation Report and Recommendations. Jennifer will work closely with Joanne Dallaire, Elder (Ke Shay Hayo) and Senior Advisor, Indigenous Relations and Reconciliation and others on the work ahead.
The Board of Governors has approved my recommendation that Roberta Iannacito-Provenzano, currently vice-provost, faculty affairs, be appointed interim-provost. A search for the next provost will be undertaken and updates will be shared with the community as this process moves forward.
Jennifer and Roberta will begin their new positions on October 1 and transition over the month of October. Please join me in wishing Jennifer and Roberta much success in their new roles.
Mohamed Lachemi
President and Vice-Chancellor