TMU grad Nella Brodett going for gold in The Amazing Race Canada
Cheer on the TRSM alum, former varsity hockey captain and proud Filipino-Canadian as she and her sister give it their all
August 02, 2022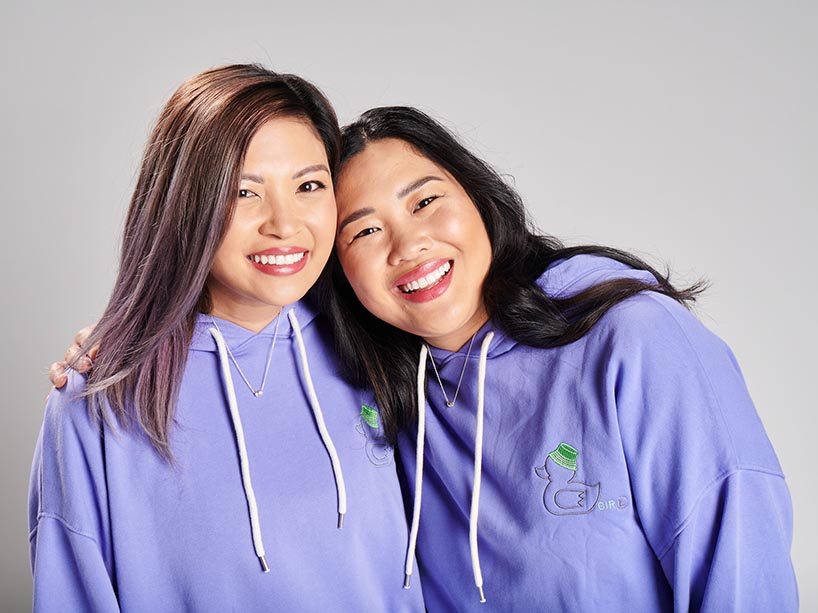 Did you know you can cheer on a Toronto Metropolitan University (TMU) grad in The Amazing Race Canada this summer?
Nella Brodett, 31, studied law and business at Ted Rogers School of Management (TRSM) from 2012-2015. She was also captain of TMU's first varsity women's ice hockey team and even established Rams Talk, external link - a mental health resilience and support award for athletes.
Today, armed with the strength, skills and strategic-know how gained at TMU, she and her sister, Franca, 32 - competing together as "Franella" - are one of 10 teams battling it out on the CTV reality TV show this summer.
"We can't believe we have the chance to do this. We're just so grateful," said Brodett.
Airing on Tuesdays on CTV at 9 p.m. ET, each episode involves teams competing in various challenges across the country. The winning team will receive $250,000, a 2022 Chevrolet Silverado and a trip for two around the world.
Three-year secret
For the TMU grad, being on the show has been a long time coming - the sisters applied to compete in 2016, but weren't selected.
"After that, we kept watching it more and more and I just thought, 'What a cool experience,'" Brodett said.

"When you're with us, you see our chemistry and our energy. We feel like we're still back in junior high or elementary. We love to be attached at the hip no matter what," she said of her sister, who is assistant dean of development at the University of Alberta.
So when applications for the show came out in 2019 for the 2020 season, they threw their hat in the ring yet again.
"Obviously, there was a different plan for the world that year," Brodett said. "So we've been sitting on this knowledge about the race anxiously for close to three years."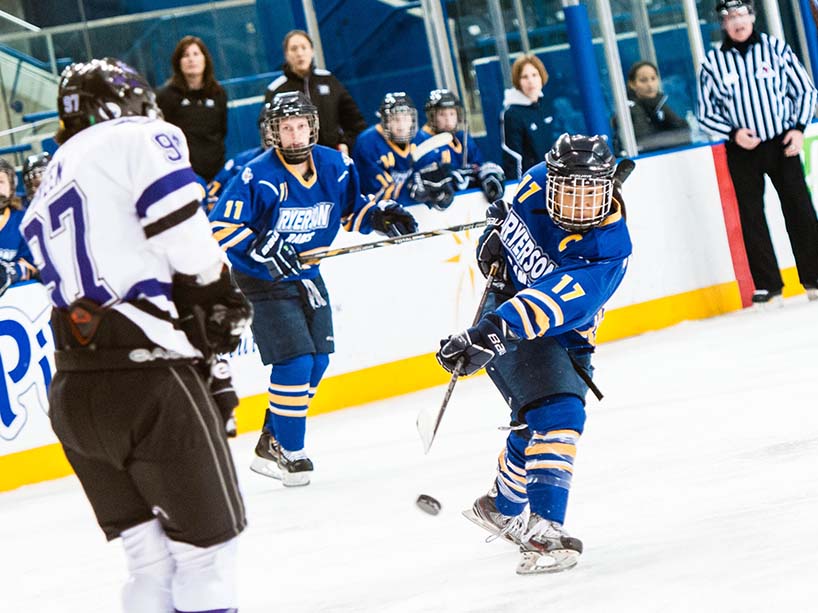 First Filipino Canadian team
Brodett and her sister are the show's first Filipino Canadian team - which is special to the duo.
"Our mom went through so much to raise us - you know, working three jobs, and sacrificing so much. But our story is just like millions of other Filipino Canadians and newcomers to Canada," she said.
"We're so proud and so fortunate to have this platform to showcase that we as a people, we're hard working, we're very, very generous, and we have dreams too, and we want to accomplish them. So we're just so grateful that we get to wake up every day and represent this community," she continued.
Representation and breaking stereotypes is important to the pair in many ways. Brodett says when the sisters are out golfing, people will often stop them to ask where the beer cart is - because they assume they're staff.
"Then we step up to the tee box and we usually crush whoever we're with," she said with a laugh, noting that they hope to help change stereotypes and diversify the sport - similar to Brodett's experience in hockey.
"People need to know that you don't have to look a certain way (to play)," she said.
'Challenges are wild'
As for being on the show, Brodett says, "The challenges are wild, because you have 10 seconds to read a clue and make a decision - and there's no turning back. It taught us that you can't have regrets - you have to keep moving forward."
She also says learning about how they can best work together has been eye-opening.
"Franca is like 5-foot-2 and like 100 pounds soaking wet. So very quickly, I realized, 'I'm gonna have to carry your backpack'," she laughed. "But it was also shocking - in a good way - to see how much she brings to the table."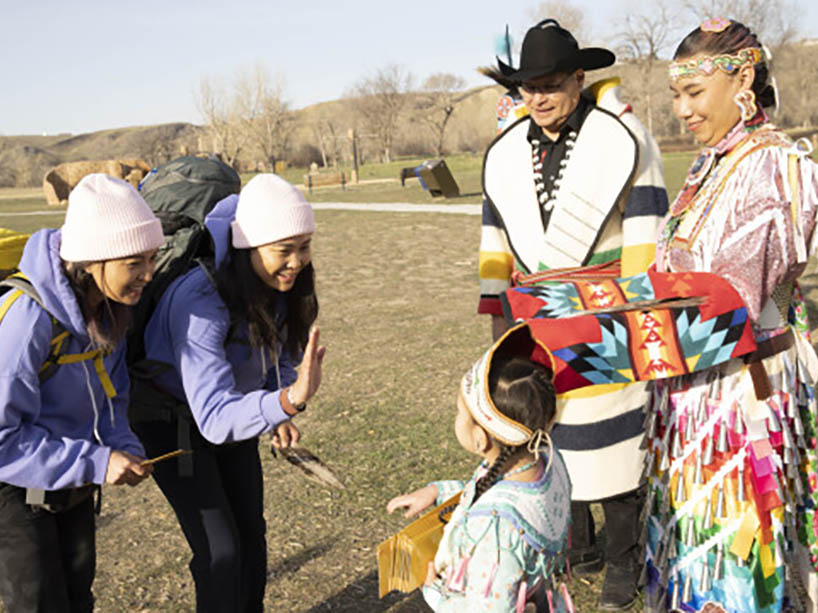 Career success thanks to TMU
To participate on the show, which filmed in April and May, Brodett had to pause her role as Director of Partnerships in health innovation. It's a position she credits to her TMU experience.
"I was able to launch my career in tech and innovation after having worked with the DMZ, and from being very connected to the previous president of the university, Sheldon Levy, who is one of my mentors," she said.
Whether through hockey or extracurriculars, she adds, "When I was at TMU, I found that I loved just connecting with people. It showed me the power of genuine relationships. Now, I'm seeing that in the stakeholder management and partnership side of things - and I think that's reflected in our strategy on the Race as well."
Viewing parties
When the show airs each week, the sisters gather with friends and family for a viewing party that supports a charity. So far, they've supported the Indigenous Life Sport Academy, external link, rescue dog organization Alberta Homeward Hound, external link and another episode will support The Golf Society, external link.
"Mondays aren't so bad anymore," she says of the excitement before each segment airs.
"My mom's probably still crying," she laughed. "We never knew that we would have this opportunity - and look where we are now. It's a testament to how strong we are as a people. We're showcasing that people who look like us can do it too."
"Our mom is just so proud and I think that's the best part for Franca and I," she added.
The season finale is set to air in September. It's no surprise what the sisters might do if they win the top prize.
"If we win, our goal is to take our mom back home to the Philippines," Brodett said. "And for us to go back and see our roots and our family.
To watch Brodett and her sister compete, tune into The Amazing Race Canada on Tuesdays at 9 p.m. ET/PT.