Learning to bring a new toy to market more than child's play
Toy Invention course series prepares students for creative innovation in booming industry
August 04, 2022
The business of toy invention requires entrepreneurial acumen as much as playful creativity, and it's this approach that defines the first-of-its-kind in Canada Course Series in Toy Invention being offered again this fall. The program prepares students to bring their ideas and innovations for toys, games and interactive experiences to market. For one student, commercial success was secured in the class itself.
Boasting a highly experiential and project-based curriculum, the program guides students through different stages of the toy concept development process including prototype design, testing with kids, pitching to industry leaders and marketing.
Major toy brand makes offer on student toy concept
Darren Kenmir, part of the inaugural 2019 student cohort, says the hands-on aspect of creating toys, combined with teamwork, made the program very engaging, while feedback from instructors and toy industry professionals offered invaluable real-world learning opportunities.
Most impressively, Kenmir experienced some commercial success within the course.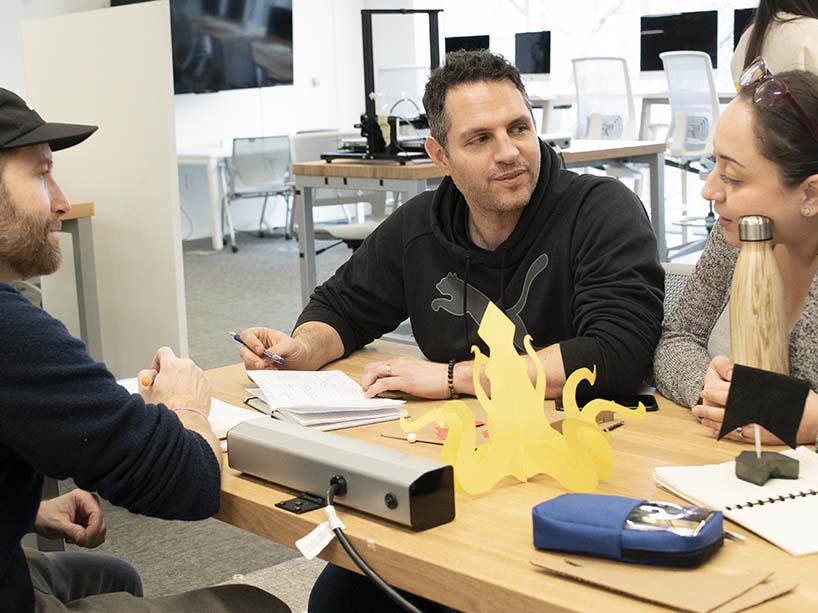 At several points during the program, students were provided the chance to pitch their toy ideas and prototypes to industry executives. In one of these sessions, Kenmir, working with a fellow classmate, captured the interest of Sago Mini, a digital games brand owned by Spin Master.
"Sago Mini produces these great monthly subscription boxes for kids that lets them build these fantastic little cardboard creations with different themes. The execs liked our concept which involved creating a playscape and toy out of what's around in the world, and they purchased it from us."
The process of selling their toy idea involved closed door negotiations with Sago Mini and will lead to a physical product for consumers some time this year.
"We're just waiting for it to hit the shelves," says Kenmir.
Program instructor Paul Reynolds, a veteran toy designer and inventor with Spin Master, says the course series is unique in that it goes beyond design training.
"In the toy industry, most of the designers are busy designing. So, many of the novel and innovative ideas come from outside inventors. We are training our students to be those inventors."
Students engage their inner child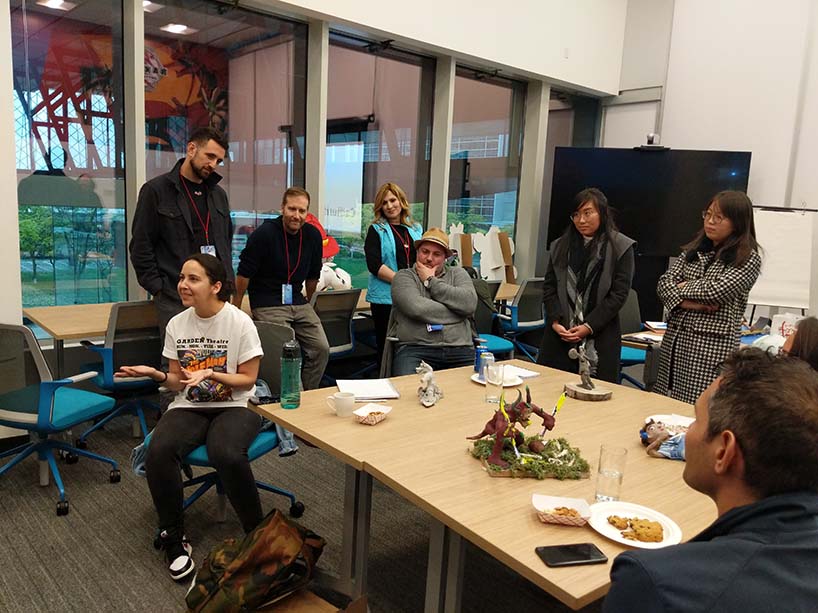 Another former student in the class, Wendy Suh, has a background in early childhood studies (ECS) and play-based learning, giving her a unique approach to toy invention. She found similarities between her ECS Masters coursework which looked at the ways children interacted with new toys and materials and the research and user-testing involved in toy production.
"In my research I explored toys that had a developmental purpose, but I quickly realized in this course that there's always some kind of learning that happens when kids just play. You're really trusting kids to make decisions about what they find joy in," says Suh.
Toy brands today
Suh says the class broadened her understanding of user experience. "I always thought user experience applied only to websites and digital applications, but toy brands can be more than just physical toys⁠—they can also have associated digital platforms and provide entertainment in the form of television cartoon series."
For both Suh and Kenmir, the course allowed their inner creatives to shine. Today, they are both part of a collective of students from the course who continue collaborating and supporting one another from early ideation to the toy shelf.
"It really did bring out our entrepreneurial spirit," says Suh
The Course Series in Toy Invention is offered in partnership with
The G. Raymond Chang School of Continuing Education
,
The Creative School
and Toronto-based
Spin Master

, external link
, the toys, entertainment, and digital games company that owns major brands such as PAW Patrol, Hatchimals and Kinetic Sand. This one-year, four course program will begin in October 2022, and will be offered during the fall and spring/summer semesters. Individuals from any educational background and experience are eligible to enroll.
Find out more about the program
.