Choose your own adventure game takes users into the lives of Indigenous youth
TMU project called 'In Their Moccasins' draws on students' experience and creativity
June 17, 2022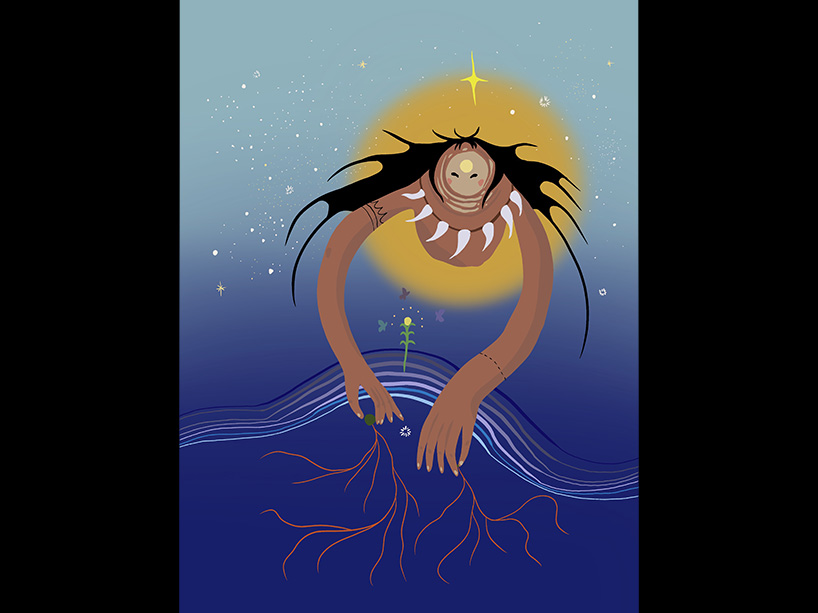 Most Canadians are familiar with the history of residential schools and the harmful Sixties Scoop era. But many non-Indigenous people are still largely unaware of the impact of these major events in Canada's history, and how they continue to affect the generations of Indigenous Peoples that came after.
Now, a new online training tool is poised to help shed some light on those stories. Developed by a team of Indigenous staff and students, In Their Moccasins is a digital tool designed for non-Indigenous faculty, administrative staff, and students at post-secondary institutions to learn about the lived experiences of Indigenous students.
"It's fiction, but it's also non-fiction, because there are elements of our stories in there," says Sarena Johnson, a former liaison with Student Affairs and the Aboriginal Student Services at Toronto Metropolitan University (TMU), who originally came up with the idea for the tool.
And with the help of a grant from eCampusOntario's Virtual Learning Strategy program and the work of Indigenous students, Johnson and her team built the choose-your-own-adventure style game to take users into the lives of four young Indigenous people. The team was made up of Indigenous staff and students from Toronto Metropolitan University, U of T, Fleming College and Trent University.
Through the stories of the four students, In Their Moccasins deals with a number of serious issues including domestic violence, substance abuse, death, and Canada's Missing and Murdered Indigenous Women crisis.
One of the characters, Chloe, is adopted out to a settler family in an event similar to the Sixties Scoop. After being apprehended and growing up with a privileged family, Chloe becomes a ballerina and struggles with eating disorders, and eventually an addiction to diet pills. "[Now] she's coming to university and doesn't really feel like she can connect with other Indigenous students who grew up on the reserves," Johnson says. "We are in an urban Indigenous community, and so there's that identity piece of her trying to connect with who she is."
Putting it all together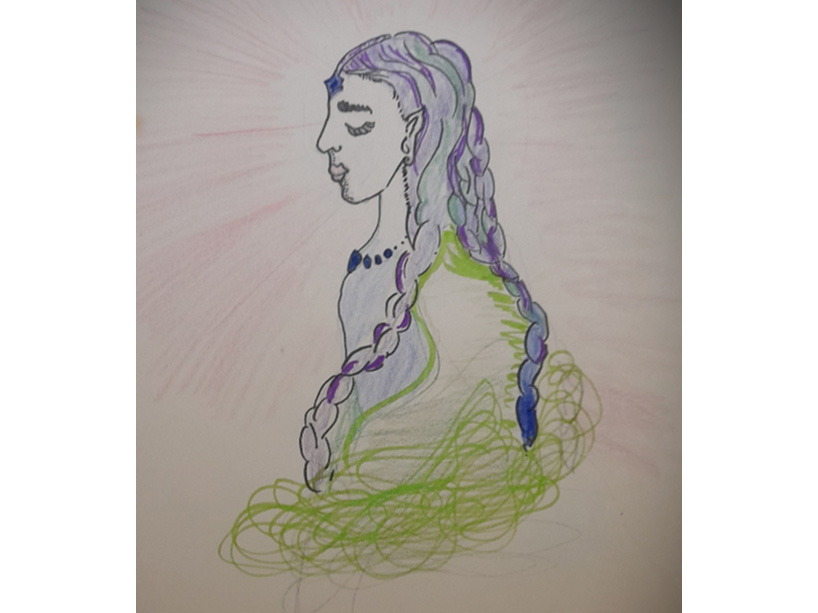 Starting last summer, a team of Indigenous students began meeting on Zoom to write the stories together. For Johnson, it was crucial that the entire process used Indigenous methodologies. "It was based on 'nothing about us without us,'" she says. "So we wanted to make sure that Indigenous students' voices were centred in the whole process."
"We also did a circle methodology – where we were all authors, there were no wrong answers and it was a safe space but also a brave space."
Hiring students to work on the project was also done through an Indigenous lens. Honouring the writers' and artists' realities as Indigenous artists living in a major city was important, Johnson says.
With that in mind, Johnson advocated for the writers and artists to be paid industry rates and an honorarium for their work and contributions to the project. "There's too much housing insecurity and food insecurity in the city to work for minimum wage, the standard payment," she says.
One of the students who participated was Kelsey Whissel, a fourth-year student at TMU and group mentoring lead for Indigenous students at the Tri-mentoring program.
She says that when Johnson first approached her to be a part of the project, she knew she had to do it. "I think it's very, very important to bring attention to Indigenous voices and Indigenous perspectives, in terms of academia," she says.
And while it was cathartic for Whissel to share her experiences with people who truly understood them, she was also greatly comforted by the use of Indigenous frameworks to run the project.
"We redistributed the power and everyone was just so impassioned. I felt so empowered," Whissel says. "Every time we would gather it just felt like chatting with a bunch of family members. It was just such a beautiful experience."