University to suspend face mask policy as of June 1, 2022
Following health guidelines, Toronto Metropolitan University will no longer require masks indoors
May 27, 2022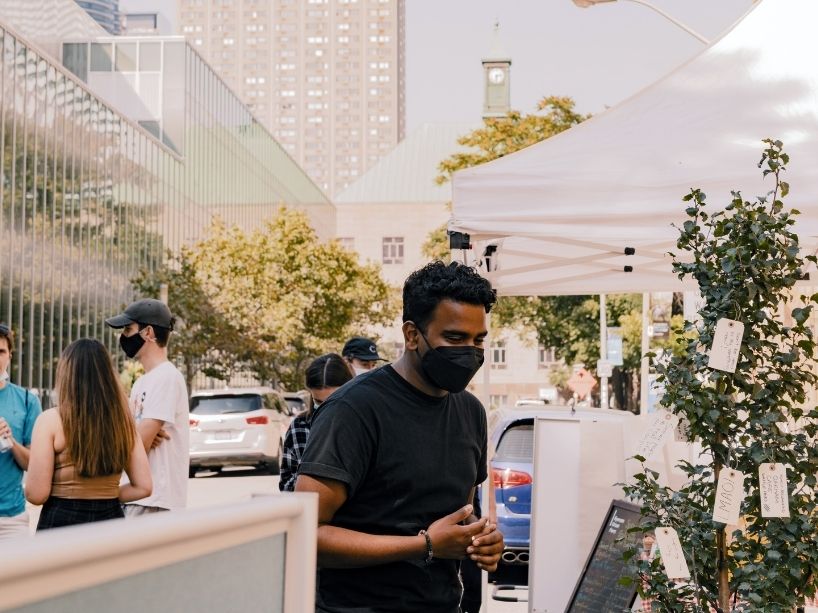 In keeping with the province's discontinuation of required masking, (external link) as well as guidance issued by Toronto Public Health (external link) , the university's Face Mask Policy will be suspended effective June 1, 2022.
Although masking will no longer be a requirement of attendance on campus, the university strongly recommends that all staff, students, faculty, visitors and contractors continue to wear a mask or face covering while indoors to limit the transmission of COVID-19.
Health-care settings on campus, including the Medical Centre and the Centre for Student Development and Counselling will continue to require that masks be worn to access services. For more information please visit the Masks and Personal Protective Equipment (PPE) page on our COVID-19 website.
The university continues to monitor the impact of COVID-19 in the city and province, and will be nimble in responding to changes and in planning for the future. The university may need to reinstate requirements for masking should public health indicators change.
We encourage all community members to continue to wear a mask or face covering while indoors, maintain physical distancing wherever feasible, to stay home if you are ill, and to practice good hand and respiratory hygiene.
Planning for our fall semester, including health and safety requirements, academic programming, and in person and virtual services and supports, is on-going. Further information will be provided in the coming weeks.