Share your ideas for the university mascot and varsity team name
Here's how you can participate in the process
May 19, 2022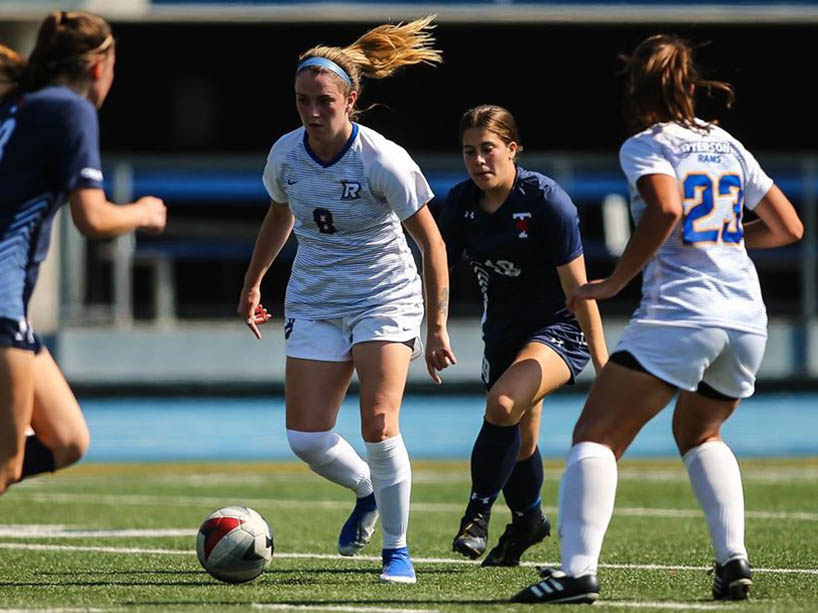 Community members are now invited to participate in a community input period by submitting ideas for a new:
mascot (currently a ram or a male sheep),
mascot name (currently Eggy); and
team name (currently "the Rams").
Building on the insights shared during the university renaming process, the Mascot and Team Name Committee will identify parameters against which all suggestions submitted by the community will be considered, to develop a shortlist of concepts.
Once the shortlist is identified, it will be shared broadly in mid-June as part of a second phase of community consultation - community members will be encouraged to share their feedback on the identified shortlist for the committee's consideration.

Following this second phase of consultation as well as careful review and research carried out by the committee, including cultural and legal checks, a recommendation will be submitted to the President for a decision.

How you can share your ideas
Until Monday, May 30, 2022, we invite all community members to share ideas for a new mascot, mascot name and athletic team name to represent the university.
The easiest way for most people to participate is through an online survey (external link) however, you are welcome to email the committee at mascot@torontomu.ca or share your thoughts on social media using the hashtag #TorontoMetMascot.
Similar to the Standing Strong Task Force approach which was guided by an understanding that "there is no one above, no one below, no one in front and no one behind", all submissions will be treated with respect and all perspectives will be valued.
Brainstorm with your peers
Are you wondering what ideas other community members have for our new mascot and team name? Consider hosting a community conversation with your classmates, colleagues, team or community group to collectively generate ideas and excitement. For guidance on hosting a conversation, a (google doc) Community Conversation Toolkit (external link) provides tips and ideas for hosts and participants.
Participate to win
By completing a survey, you have the opportunity to provide your contact information and be entered in a draw for one of 10 TMU hoodies. Full contest rules apply.
Context and timing
On August 26, 2021 the university's Board of Governors accepted the 22 recommendations put forward by the Standing Strong (Mash Koh Wee Kah Pooh Win) Task Force to guide commemoration at the university and to address the legacy of Egerton Ryerson. One of the recommendations was to reconsider "Eggy" the mascot.
Egerton the Ram, more familiarly known as Eggy, has acted as the university mascot since 1961. In addition to his name being a form of commemoration of Egerton Ryerson, our understanding is that the ram (a male sheep) was chosen to represent the university because it was Egerton Ryerson's zodiac sign.
With our new name announced and rolling out across the university, we have the opportunity to continue our implementation of the task force recommendations and identify our new mascot and team name for the 2022-2023 academic year.
For more information about the mascot and team name renaming process, please visit torontomu.ca/mascot.