Embracing the messy
School of Interior Design's year-end show celebrates authenticity and transparency
May 06, 2022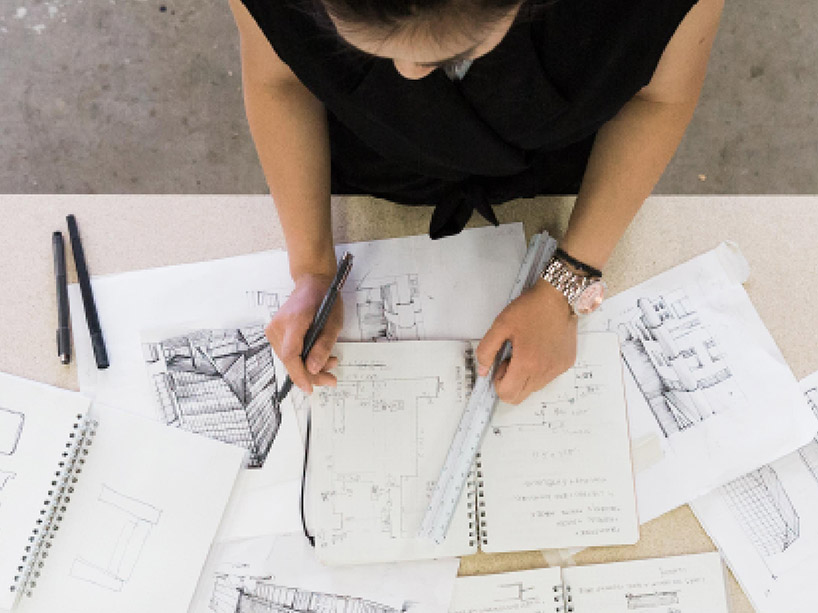 When you think of contemporary interior design, you may imagine clean lines, symmetry, innovation and minimalism. Now replace these images with sketches covering the walls around you, tracing paper on the floor and late nights drinking coffee in the studio. Enter Un/Filtered, the School of Interior Design's 2022 Year End Show, external link (YES), which invites viewers to put aside their perception of perfection and embrace the reality of the design process.
From May 13 - 15, Toronto Metropolitan University (TMU) community members and the general public are welcome to explore the three-day showcase of The Creative School student work, which provides a platform for students to celebrate their accomplishments in design, create connections, and establish themselves within the evolving industry. Sponsored by Gluckstein Home, Studio Munge, and Haworth, this year's show features both in-person and remote events, including networking for graduating students and industry professionals, and virtual workshops on topics like drafting and model-making, to name a few.
Fourth-year student Joey Chu, chair, YES, says that the candid life of interior design students was the inspiration for this year's show. "It became apparent that we needed to show our process work because that is the backbone of our designs - which is why we named our show 'Un/Filtered', to describe the organic, rough, messy, unfiltered reality of our work," she says.
"Process is such an important word in the design industry, but if you ask any designer to show you their process work, we'll usually respond with 'it's too messy'. We believe that a focus on transparency allows us to value a diverse range of perspectives and celebrate our individuality."
From a roundtable discussion on Black women in architecture and design, to a panel on sustainability, the themes of diversity, authenticity and unapologetic individuality can be found throughout the year end show's programming, external link.
"Un/Filtered allows us an opportunity to highlight issues within the industry that are often overlooked, but also create events that are safe and welcoming for those who want to learn more about design," says Chu.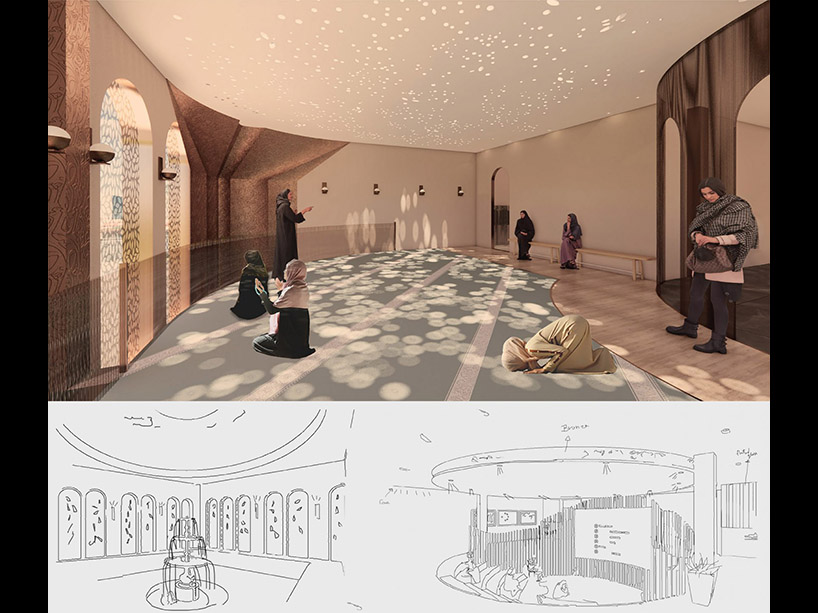 This year's show features a partnership with DesignTO, "The Un/Familiar Familiar, external link," a virtual installation that recreates a familiar School of Interior Design studio environment. Through illusions that play with light, textures and foregrounds, viewers can see students' work in the show in an "un/filtered setting."

"YES is always thinking of new ways to showcase our students' skills and virtual reality has been a fundamental skill taught during our four-year program," says Chu. "We love that a virtual reality experience is very user-friendly, so anyone is able to walk through our installation with minimal instructions. At the same time, it allows us to show the community who we are as design students."