Employee Awards ceremony celebrates a year of excellence
Honouring outstanding individuals and teams in another challenging year
April 19, 2022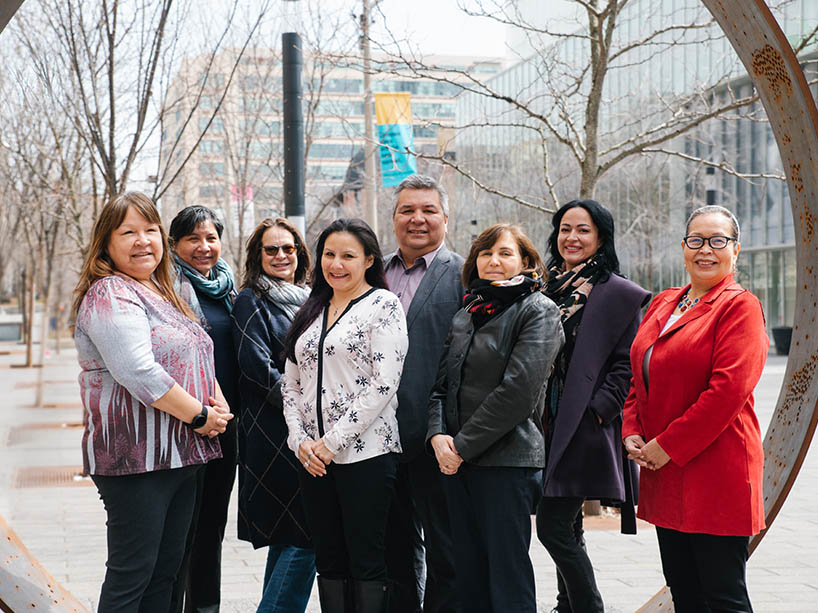 The past year has been a challenging one for Ryerson faculty and staff but April 7 marked a time to celebrate, as the Employee Awards were livestreamed on YouTube. The awards celebrate excellence in the areas of research, administration, service and leadership as part of Ryerson's recognition and awards.
This year, 62 individuals and six teams were honoured, and President and Vice-Chancellor Mohamed Lachemi congratulated all recipients in his opening remarks.
"Many of you are being recognized here for your contribution as a direct result of the pandemic," President Lachemi said. "The truth is, there are not enough awards for all the deserving staff and faculty. Your work has been nothing short of extraordinary.
"With the Standing Strong Task Force, we faced one of the university's most challenging times and now we look forward very soon to a new name and a new relationship with our Indigenous community. Thank you for showing the world what the Ryerson community can do. Today, we celebrate all of you who have a special role in making this happen."
Recipients from this year's event included Erin Ziegler, professor, Daphne Cockwell School of Nursing, who received both the Provost's Award for Teaching Excellence and the Knowledge Mobilization and Engagement Award, and the Office of Aboriginal Initiatives (OAI) team, which received the Julia Hanigsberg Make Your Mark Staff Award in the Community Engagement category.
"Being supportive and available to Indigenous students"
When nominated for this year's Make Your Mark Staff Award, the OAI team was commended for deserving "special recognition for going above and beyond in their extensive collaborative work, and for creating a more sustainable and accountable vision for decolonizing the university and writing the next chapter together."
Monica McKay, director of the OAI, in the Office of the Vice-President, Equity and Community Inclusion, is proud of how her team worked together during these difficult times – especially addressing the challenges faced by Indigenous students.
"At the beginning of the pandemic, we worked with our university partners so that we could contact every Indigenous student at our university, find out how they were doing, and let them know the kinds of support available to them," she recalled.
Among other initiatives, McKay and her team supported team member Sarena Johnson, Student Affairs/RASS liaison, who led a project to create an open-learning game called In Their Moccasins, using Indigenous methodologies and processes, to help educate non-Indigenous staff, faculty and students. The game was designed to improve on-campus support for Indigenous students.
"In their Moccasins gives participants a chance to listen to the experiences of the different folks who are highlighted in the game, to share the lived experience of people in our communities," explained McKay. "It's another opportunity to give a sense of the impact of colonization on Indigenous folks."
An Indigenous relational model
In the midst of the pandemic's onset, McKay's team also had to deal with the news of the uncovering of unmarked children's graves at the site of the former Kamloops Indian Residential School at Tk'emlups te Secwépemc First Nation in Kamloops, B.C.
"At that time, I was beginning to gather folks together in a working group, and I told them that this was not going to be a one-time-only offering of support," recalled McKay, "that we'd need to provide support for a good deal of time, because of the number of residential schools that exist in Canada, and we were just hearing from the first uncoverings. And, of course, that number has steadily risen as communities have come forward while undertaking that work."
To help support staff and students in dealing with the news of these traumatic discoveries, McKay's team worked with the Student Wellbeing team to make sure Indigenous students who preferred to talk to an Indigenous counsellor could do so.
"At the same time," recalled McKay, "we held closed Trauma Talking Circles with one of our grandmothers in the community, Dorothy Peters. We also worked with our campus partners to increase the number of student counselling sessions. We are working with them now to consider providing a longer-term solution."
McKay credits her team – Amy Desjarlais, Sarena Johnson, Samantha Mandamin, Jo-Anne Miller, Brian Norton, Sheila Saikkonen, Diane Simone and Cheryl Trudeau – for their dedication and outstanding collaborative efforts.
"The way in which we carry out our work on campus is to use an Indigenous relational model, which is about building sustainable and long relationships," explained McKay. "We support student success, and our team is quite amazing. I certainly have to echo that they have gone above and beyond during this time – reaching out and doing whatever they can to be supportive and available to Indigenous students."
Incorporating inclusivity into the curriculum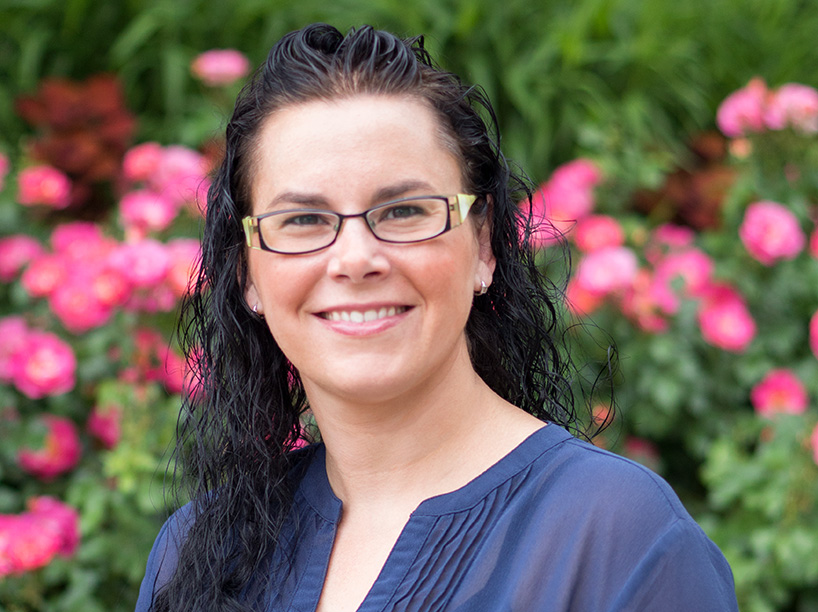 Erin Ziegler, who has been teaching nursing at Ryerson since 2013 (full-time since 2019), was recognized for consistently demonstrating her commitment to inclusivity in her teaching.
"Nurses are constantly engaged with all kinds of people from different ethnic minorities, cultures, genders, and sexual orientations," said Ziegler. "So it's really important to create a health-care culture that is open and inclusive and welcoming to all."

One of Ziegler's many inclusive initiatives is her co-leadership in the development of the Sexual Orientation and Gender Identity (SOGI) eLearning toolkit., external link The open-access kit includes five virtual simulation games on health-care interactions with LGBTQI2S individuals.
"The idea behind the project was to develop a learning resource to allow nurses and students to explore concepts like asking about sexual orientation, asking about gender identity, or preferred pronouns in a safe way, by using virtual simulation," she explained. "You're not doing it in front of a patient, which could potentially harm them."
As of January 2022, the SOFGI toolkit had been used by government agencies, educational systems and healthcare institutions around the world more than 2.5 million times.

"Understanding the health-care needs of 2SLGBTQ+ individuals and the barriers these individuals may experience can help novice nurses develop an inclusive nursing practice," said Ziegler.
Her teaching philosophy is based on the notion that her students are tomorrow's colleagues and leaders. "Setting the stage in the classroom to ensure all students feel safe is key," Ziegler explained.

"Normalizing principles of equity, diversity and inclusion in the classroom provide those teachable moments, but also provide students with the strategies to go forward as the next generation of nurse advocates and leaders."
Congratulations to all nominees and recipients, and thanks to all the nominators who submitted 156 award nominations this year. Ryerson Awards is part of the larger Ryerson employee recognition program co-ordinated by Human Resources. It celebrates the achievements of faculty and staff in teaching, research, administration, service and leadership. To learn more about all the award winners, visit Recognition and Awards.
Related stories:
- Winners of the 2022 Scholarly, Research and Creative Activity Awards
- Marty Fink defines a more inclusive future for critical thought through Trans Studies
- Ryerson Awards recognize unprecedented team efforts