Celebrating phenomenal Black women, then and now
The Viola Desmond Awards and Bursary recognizes the outstanding achievements of Canadian Black women
April 05, 2022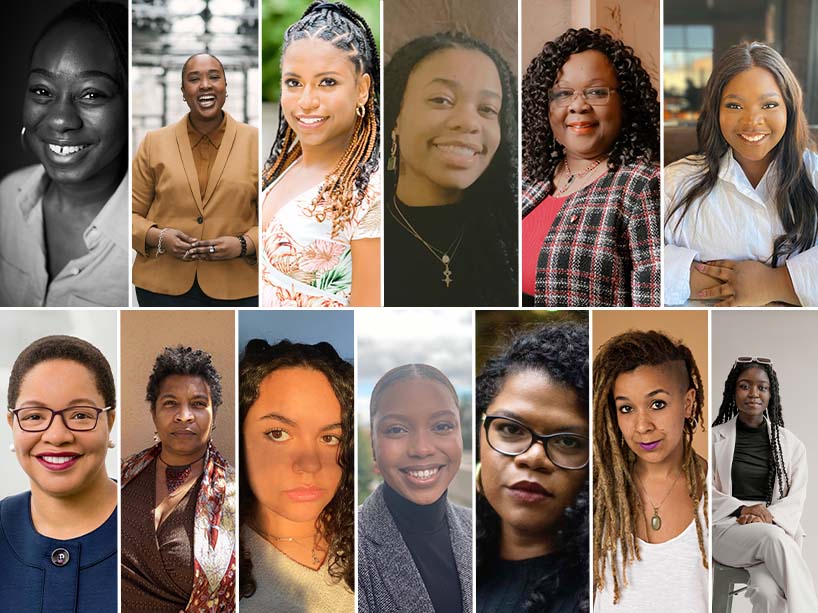 Black women at the university and beyond are transforming communities across Canada and, in some cases, the entire world. The 14th Annual Viola Desmond Awards and Bursary Ceremony celebrated the outstanding achievements of Black women and honoured the legacies of those who came before them.
On March 21, the International Day for the Elimination of Racial Discrimination, 13 Black women were recognized for keeping Viola Desmond's legacy of resistance and resilience alive. In their roles as students, staff, faculty and alumna, these phenomenal Black women are positive role models and advocates of the Black/African-Canadian community.
Viola Desmond was an African-Nova Scotian entrepreneur who challenged racial discrimination in 1946. The annual awards honour her pursuit of human rights and achievements towards desegregating public spaces for Black people in Canada. The awards are organized by Ryerson's Black History Awareness Committee and consists of students, staff, faculty, alumni and community volunteers.
"Today marks the day we recognize the contributions of the brave human rights advocates of the past and reaffirm our own commitment to creating a more racially just and inclusive future," said Anver Saloojee, interim vice-president, equity and community inclusion, at the virtual event.
"I can think of no better way to honour this moment than by celebrating the legacy and contribution of phenomenal Black women – past, present and future."
Hosted by veteran television producer and writer Fennella Bruce (journalism '93), this year's ceremony featured entertainment by acclaimed singer Quisha Wint, spoken word poet Paulina O'Kieffe and bestselling author Tiyahna Ridley-Padmore.
Find out more about this year's honourees, award and bursary recipients and their inspiring work at the Viola Desmond Awards & Bursary Program website.
Oluwapelumi Egbewumi, Ryerson student bursary recipient in honour of Viola Desmond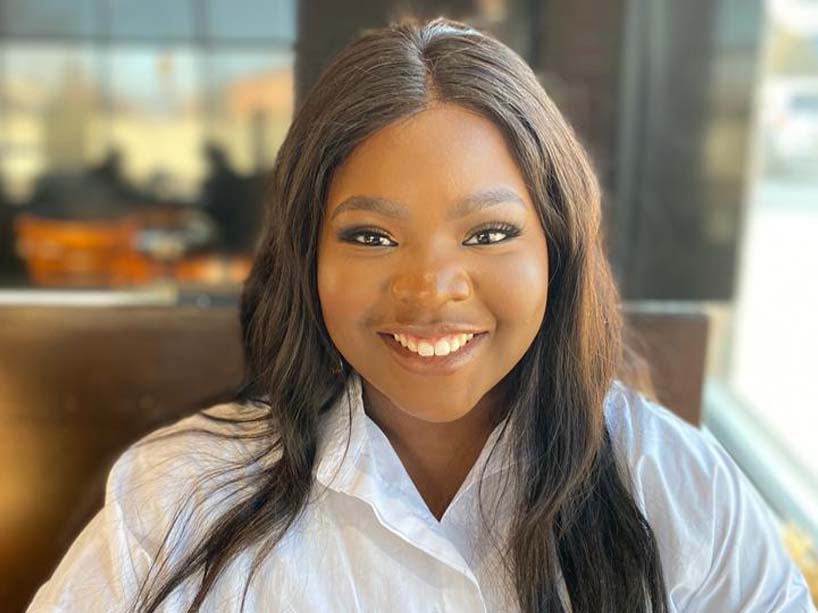 A psychology student at the university, Oluwapelumi Egbewumi is the co-founder and president of Women of Colour in Law (WOCINLAW), an initiative that supports students who identify as women of colour in their journey to the legal profession.
"The group is to create more representation for women of colour who are interested in going into the legal profession," said Egbewumi. "It's to encourage them, give them mentorship opportunities and resources that can help them in their journey to law school and even after that."
She was inspired to create WOCINLAW after her own experiences of discrimination as an immigrant. As an undergraduate student, she recognized the underrepresentation of Black women in the field of law and is now committed to helping young racialized women overcome barriers and increasing the active participation of Black women within the legal profession.
"The legal profession is very male and Caucasian dominated. You don't see people like me going into that profession and actually succeeding," said Egbewumi.
"Viola Desmond pursued her goals against all odds, and that inspires me to do the same. I want to be the person who paves the way for other people who look like me to enter the legal profession and succeed."
Janelle Brady, Ryerson faculty award in honour of Robyn Maynard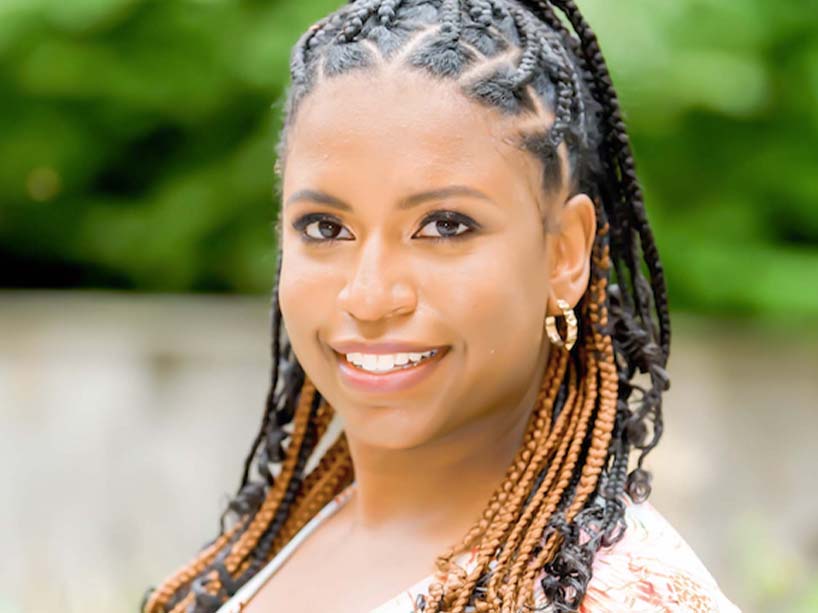 Janelle Brady is a professor at the university's School of Early Childhood Studies. She is committed to mentoring and supporting students and community members, which led to her launching an Empowerment Circle.
"I have always been interested in engaging in processes that can disrupt and challenge the status quo and I am most thrilled that my academic career can follow in that trajectory," said Brady.
She shared that Viola Desmond has been her go-to when she teaches the legacies of resistance against anti-Black racism led by Black women in Canada.
"Being chosen as a Black woman to continue this legacy is an honour, and it is only through community that I am able to do this important work. I witnessed how my late mother navigated systemic anti-Black racism, classism and sexism, with care for so many. Her teachings and that of trailblazers like Viola Desmond propel me into action," said Brady.
Brady has led research that explores anti-Black racism in early childhood, the intersections of migration and race, and youth-led approaches to childhood. She also recently defended her dissertation, Black Mothering: A Study of Anti-Black Racism and a Theory and Practice for Educational Futurity.
Brady's co-edited book, Critical Schooling: Transformative Theory and Practice, brings together multiple scholars, activists and practitioners committed to social justice in education.
Shurla Charles-Forbes, Ryerson staff award in honour of Nalo Hopkinson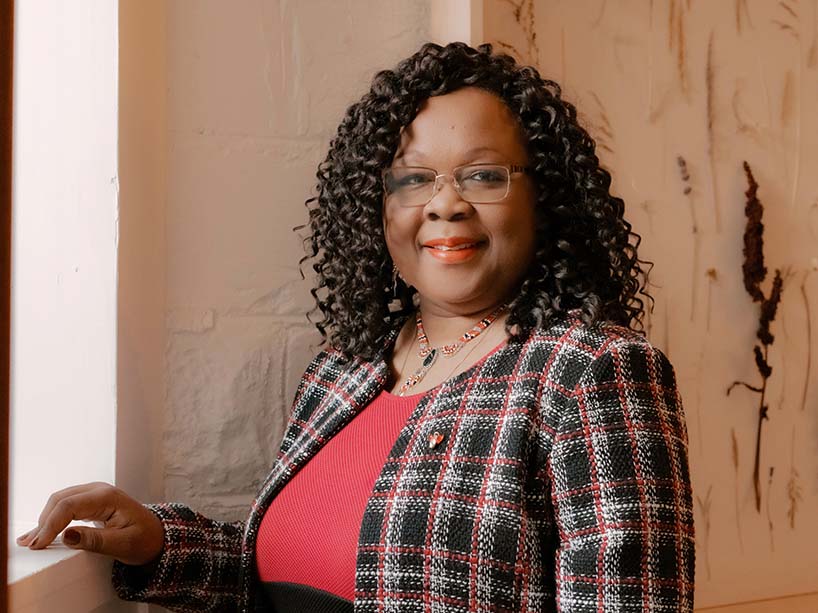 In her role at the university, Shurla Charles-Forbes is dedicated to ensuring that equity, diversity, inclusion and belonging (EDIB) as well as a collective effort to confront anti-Black racism are integrated into every facet of the employee experience.
"Being a Black immigrant woman from Trinidad and Tobago, I have experienced a lot of discrimination in every aspect of my life on a daily basis. Using my lived experience as a starting point, I work in different ways to help bring about the systemic changes that are needed," Charles-Forbes said. "I am a strong believer in identifying the root causes of racism and oppression, as opposed to merely addressing the symptoms."
In 2020, Charles-Forbes received the Larissa Allen Employee Experience Award for developing and implementing the university's Career Development Program – designed to retain, include and provide increasing opportunities for employees. She currently serves on the Presidential Implementation Committee to Confront Anti-Black Racism Working Group and the Black Faculty and Staff Community Network's leadership team.
"I feel humbled and honoured to receive this award," Charles-Forbes said. "I grew up in a culture where you are taught to do your best and help others. We do not think about gaining recognition. If the recognition comes, we say thank you and continue doing the work."
"Similarly, when Viola Desmond took a stand that day in New Glasgow's Roseland Theatre, she was not thinking about recognition, fame or glory. Viola did not live to see the huge impact that her actions had for so many of us."
Eternity Martis, Ryerson alumna award in honour of Jill Andrew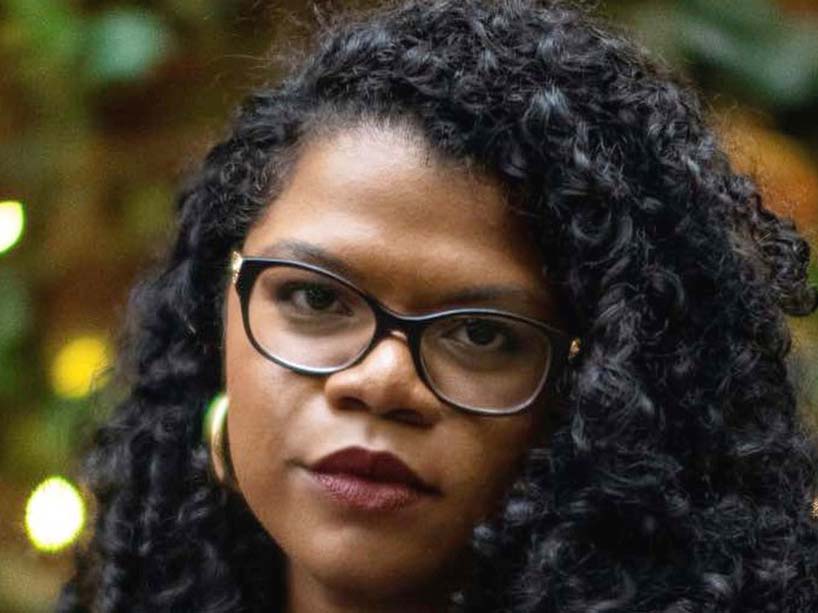 Eternity Martis graduated with a master's degree in journalism from Ryerson University, and this fall, she will come back to the university as a professor.
Her bestselling and award-winning memoir, They Said This Would Be Fun: Race, Campus Life and Growing Up, is about being a woman of colour at a predominantly white university. Now being turned into a television show that Martis is also writing, the memoir won the Kobo Emerging Writer Prize for Non-Fiction and was named a 'Best Book of 2020' by the Globe and Mail, Chapters/Indigo, Audible and Apple.
"I'm humbled by this award because I came into journalism to tell stories about race, gender and how they intersect, especially stories about Black communities and Black women," said Martis. "I never thought of myself as a role model, I just did something that's really important to me. To be honoured for that amongst all these incredible women is really humbling."
Martis also developed the Reporting on Race course in 2020 following the murder of George Floyd and a petition by the university's journalism graduates who demanded better coverage of Black people in Canadian journalism.
The course aims to analyze and smash the myth of Canada's presumption of innocence when it comes to its involvement and perpetuation of anti-Black racism. Students learn how to report on Black communities with accuracy, respect and accountability.
"Viola Desmond was a trailblazer and a powerhouse. To receive an award in her name is really an honour," said Martis.
"I grew up with a South Asian family and for a long time, I didn't ever talk about race. The work I do now has meant to expose the gaps, especially for Black women. Viola Desmond persevered in what she believed in, and that's the spirit I encompass as well."