New psychology research shows how music therapy reduces anxiety
Participants reported a 16 per cent reduction in anxiety symptoms after a single session of AI-delivered digital music therapy
March 10, 2022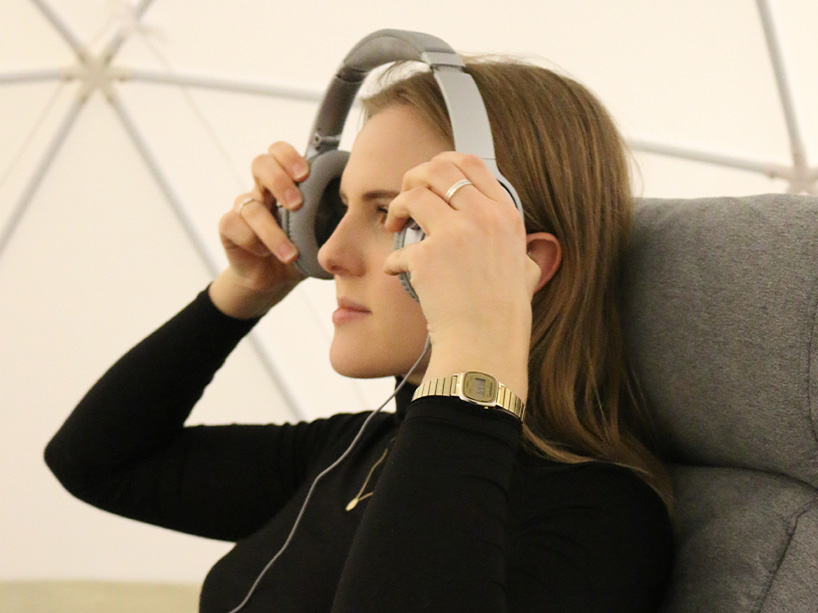 Managing anxiety is not easy under any circumstances, but having accessible solutions is even more important as we continue to live through the pandemic and adapt to a new normal.
"With the pandemic and remote work, there has been a remarkable uptick in the use of digital health tools to support mental health," said Frank Russo, psychology professor and director of the university's SMART Lab (external link) .
Russo's latest research, The Effects of Music and Auditory Beat Stimulation on Anxiety: a Randomized Clinical Trial (external link) , found that adults with moderate anxiety experienced a significant reduction in symptoms after a single session with AI-powered digital music therapy provider LUCID (external link) .
"The results of this clinical trial indicate great promise for the use of digital health tools, such as LUCID's digital music therapy, in the management of anxiety and other mental health conditions," he said.
Co-founded by Ryerson alumni Aaron Labbé and Zoë Thomson, LUCID delivers personalized therapeutic music experiences based on real-time mood assessment. Its digital music therapy technology combines AI personalization with integrated auditory beat stimulation (ABS), consisting of monaural and binaural beats.
Turning music into medicine
The clinical trial was conducted with 264 participants with moderate to severe anxiety who were taking anti-anxiety medication. The goal was to observe how their anxiety levels changed after one session of LUCID's digital music therapy technology compared to the pink noise control group, or regular music and auditory beats stimulation individually.
Participants with moderate trait anxiety who listened to a single 24-minute session with LUCID's music therapy AI reported experiencing a 16 percent average reduction in anxiety symptoms.
"These findings are remarkable when compared to the research on alternatives," said Thomson, who graduated from the university's biomedical engineering program.
"Many interventions show significant effects after extended use. Mindfulness meditation, for example, has been shown to reduce anxiety by only five per cent after one session. Benzodiazepines reduce anxiety by 20 per cent after a single use, but come with side effects and are not suitable for everyone, and iCBT reaches the 20 per cent mark after a comprehensive program. This highlights music's potential role as an effective and accessible tool which provides acute relief from anxiety symptoms."
For participants with moderate trait anxiety, LUCID's system of personalized music with integrated auditory beats stimulation was more effective at reducing anxiety compared to music or ABS individually. LUCID's patent-pending AI curates a personalized music mix for each listener based on their real-time mood state and integrates ABS within the music.
In addition, one listening session using LUCID's system was found to be significantly more effective at reducing acute state anxiety, compared to the pink noise control. The reduction in somatic anxiety was 13 per cent versus six per cent for pink noise, meanwhile the reduction in cognitive anxiety was 21 per cent versus 15 per cent for pink noise.
"With so many people struggling with anxiety right now, we're very excited to have clinical evidence for our therapeutic music technology," said Labbé.
"We've come a long way on our mission to turn music into medicine since we started our journey at the Transmedia Zone at Ryerson and my new media thesis project at the RTA School of Media. On a personal level, having experienced many hurdles with the mental health system, I'm excited to be bringing an accessible tool to the forefront."