Mandatory vaccination, masking to remain in place for the rest of winter term
Here are the health measures to follow on campus
March 17, 2022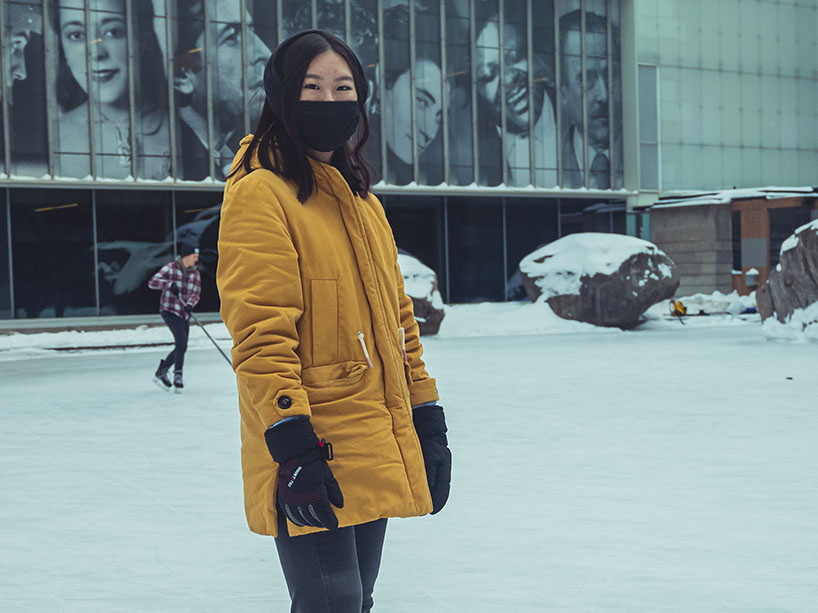 Recently, the Government of Ontario announced that masking requirements will be lifted in many indoor public settings effective Monday, March 21st; however, Ryerson University will continue to require masking while indoors until at least the end of the current term. This is in keeping with a recent communication from the Council of Ontario Universities stating that "Ontario's universities will maintain their COVID-19 vaccination and masking policies until at least the end of the current term, external link".
The health and safety of our community continues to be our top priority. The following health and safety measures will remain in place until at least the end of the Winter semester, which concludes on Saturday, April 30th.
Proof of vaccination still required
Ryerson's vaccination requirements will remain in effect. Individuals accessing campus or in-person university activities off-campus must be fully vaccinated or have received an approved exemption from the university. Individuals who have approved exemptions are still required to participate in the Rapid Antigen Testing Program.
Masking guidelines continue
A well-fitted mask or face covering will continue to be required and worn by every person at all times while indoors in a manner that covers their mouth, nose and chin as set out in the Face Mask Policy.
For more information on guidelines and exemptions, visit the Masks and Personal Protective Equipment (PPE) page.
Ongoing daily health screening
All students, faculty, staff, contractors and visitors must continue to complete a mandatory health screening before being granted access to campus buildings. Mandatory health screenings must be completed via the RyersonSafe app or the RyersonSafe Health Screening webpage.
Physical distancing
The university recommends that physical distancing be maintained wherever feasible. In work settings where masks are permitted to be removed under the Face Mask Policy (e.g. staff lunchrooms) physical distancing is required.
Visit the COVID-19 website for information on all health and safety protocols.
Planning for Spring/Summer semester continues
The university continues to monitor the situation and make decisions that prioritize health and safety in planning for our Spring/Summer semester. Any changes to any of our health policies and procedures will be communicated broadly as decisions are made.