University to host in-person spring 2022 convocation ceremonies at Mattamy Athletic Centre
Graduates from 2020 and 2021 will also be invited back to celebrate their convocation this June
March 22, 2022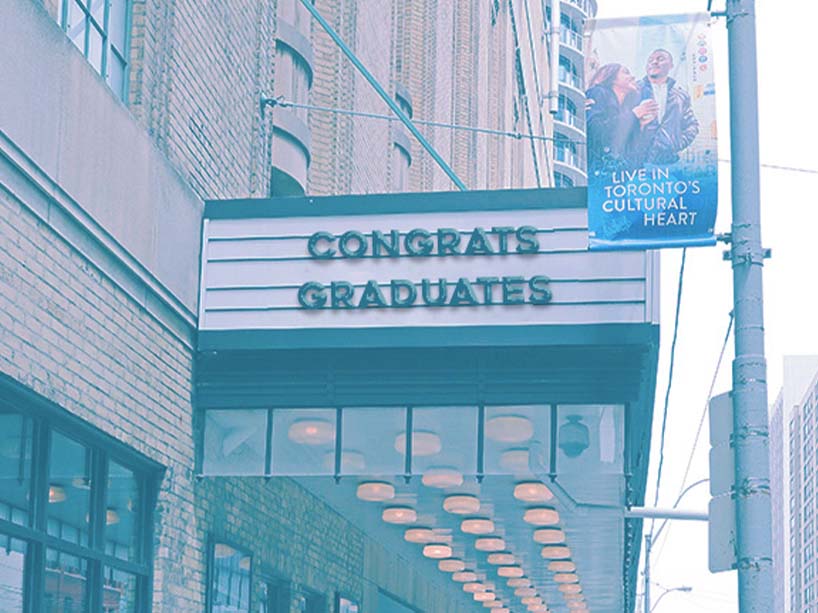 Ryerson University plans to celebrate 2022 graduates and grads from 2020 and 2021 at in-person convocation ceremonies this June at the Mattamy Athletic Centre.
More than 23 convocation ceremonies will take place from June 13 - 24, honouring more than 22,000 students.
"Convocation is a major milestone in our students' lives, it's a very special day not only for them but for their family and loved ones as well," said President and Vice-Chancellor Mohamed Lachemi. "I am looking forward to celebrating with our graduands in person this year, to see our students cross the stage for the first time since fall 2019 will be a wonderful moment."
During the past two years of the pandemic, the university organized virtual convocation ceremonies with the promise that grads would have the opportunity to cross the stage in person and celebrate with family and friends when health measures allowed it.
Mid-June, graduates from 2020 and 2021 will be invited back to campus to celebrate their academic achievements. Attending convocation is a rite of passage and the university community is looking forward to sharing this mark of academic success with graduates.
Ceremonies for 2022 graduates will also take place in June. Ryerson looks forward to celebrating our newest graduates safely and recognizing their accomplishments. Details on ceremony dates will be shared in the coming weeks. Visit the convocation website for more details.
In April, all graduates being welcomed back will receive an invitation to register for their ceremonies. At that time, the Ceremonials Office will confirm the capacity of the ceremonies, the number of permitted guests, safety protocols, and other details.
The university continues to prioritize the health, safety and wellbeing of our community and will follow guidance from public health agencies and government to limit the spread of COVID-19.