In conversation with Jennifer Simpson and Tanya De Mello: An update on the work of the University Renaming Advisory Committee
Would you like to learn more about the university renaming process? This is your chance
March 10, 2022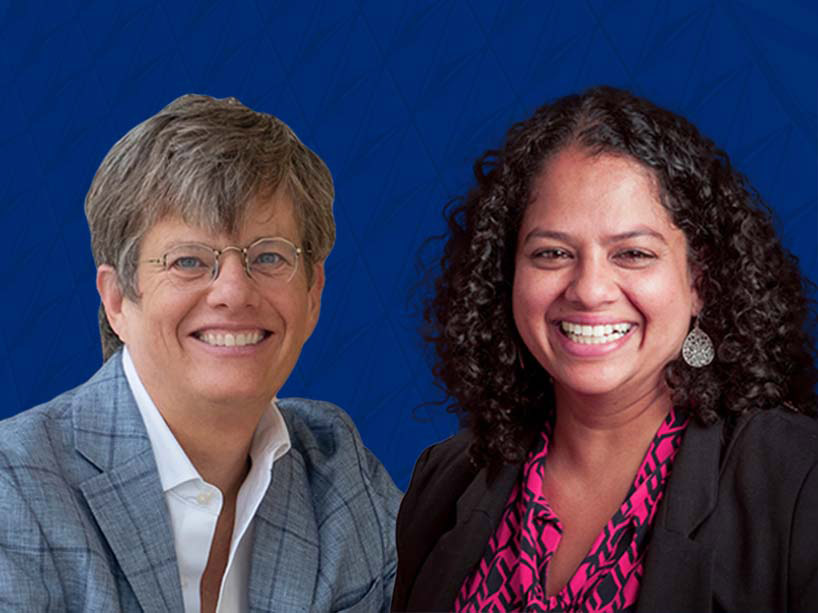 You're invited to a 30-minute virtual presentation on March 31, 2022, to hear about the University Renaming Advisory Committee's (URAC) work on renaming and answers to questions submitted by the university community. Join Jennifer S. Simpson, provost and vice-president, academic, and chair of URAC, and Tanya (Toni) De Mello, assistant dean for student programming, development and equity, Lincoln Alexander School of Law, and vice-chair of URAC, for this informative event.

Have a question about the renaming?
If you have a question you would like Jennifer and Toni to address, please submit your question via the google formQuestions on renaming Google Form, external link. The form is now open and will be accepting questions for consideration until 5 p.m. on Friday, March 18, 2022.
Event details
DATE: Thursday, March 31, 2022
TIME: 11:00 a.m. - 11:30 a.m.
FORMAT: Youtube livestream, external link
Add this event to your Google Calendar., external link
*Note: if you are unable to join the presentation, a full video of the session will be available online in the days following.
Further information and ongoing updates on the renaming and commitment to our shared future can be found on the Next Chapter Website.