University Chancellor Janice Fukakusa appointed to the Order of Canada
Fukakusa and other members of the university community received the prestigious designation in December
January 18, 2022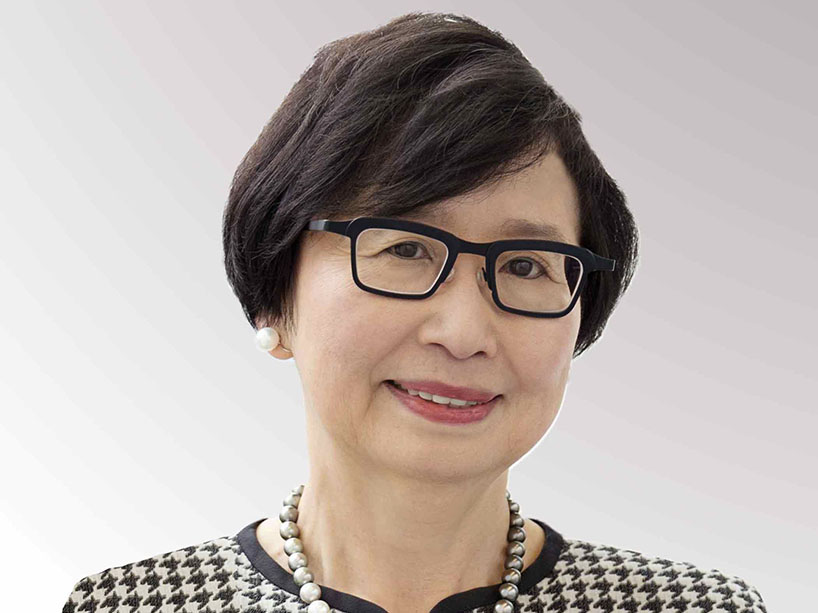 Five members of the Ryerson community have been awarded the Order of Canada.
The Order of Canada is one of the highest honours citizens can receive. Appointments, given annually by the Governor General, are in recognition of contributions to the betterment of the country.
"These most recent nominees to the Order of Canada are shining examples of the commitment and outstanding contributions Canadians have made," said Right Honourable Mary Simon, Governor General of Canada in a news release.
Below, Ryerson Today recognizes community members who were appointed in 2021.
Janice Fukakusa
Janice Fukakusa has been Ryerson's chancellor since 2018. In addition to bestowing graduating students with their degrees, she is a champion of student engagement at the university. In her role as chancellor, Fukakusa is a voice for students and shares her experience to help students expand their learning.
Experience is something Fukakusa has in spades. She spent more than 30 years in her career as a financier, including holding the chief administrative officer and chief financial officer positions at RBC. She is also an active member of many boards, including the Princess Margaret Cancer Foundation, Japanese Canadian Cultural Centre Foundation, Brookfield, Cineplex, Loblaws, Riocan.
When asked how she has been able to be so involved in the community, Fukakusa says it is because the work she does aligns with her passions. She is passionate about education because education made a difference in her life. She is passionate about health care because she is a cancer survivor. She is passionate about fighting anti-Asian racism because it could happen to her family and community.
"[Community engagement] can be effortless when there is an emotional connection," she said. "You do it because you're passionate about it."
It is these passions and contributions that led to Fukakusa being appointed as a Member of the Order of Canada for her "leadership and mentorship in banking, and for her boundless community engagement, notably in education and health care."
Fukakusa says she's humbled by the experience.
"It is an honour and privilege to think that the things I'm doing actually have an impact on Canada," she said.
The Honourable Murray Sinclair
Former judge, senator and chief commissioner of the Truth and Reconciliation Commission of Canada, Murray Sinclair was named a Companion of the Order of Canada, the highest ranking. Sinclair received an honorary doctorate from Ryerson in 2013. He also provided his expertise for the Standing Strong Task Force Report and Recommendations in August of last year.
Mohamad Fakih
Mohamad Fakih, CEO of Paramount Fine Foods, was named a Member of the Order of Canada "for his business and community leadership, and for his philanthropic involvement in his community and abroad." He received an honorary doctorate from Ryerson in 2018.
Victoria Grant
Victoria Grant was appointed as a Member of the Order of Canada "for bridging the gap between Indigenous and non-Indigenous culture, business and communities through her facilitation and mediation." Grant is chair of the Canadian Community Foundation and the board chair of the Canadian Canoe Museum. She graduated from Ryerson in 2006 with a certificate in Public Administration and Governance.
Nona Macdonald Heaslip
Nona Macdonald Heaslip was named a Member for her philanthropic contributions to Canada's arts sector and for supporting academic scholarships across the country. She has been a long standing supporter of the university, strengthening programming at the Estelle Craig Act II Studio and creating awards for students in the School of Performance. Heaslip House, the home of The G. Raymond Chang School of Continuing Education, is named in recognition of a gift from Nona Macdonald Heaslip and her late husband William Heaslip.
For more information on the 2021 Order of Canada appointees, visit the Governor General of Canada site (external link) .
Harriet Stairs
Harriet Stairs was named to the Order of Canada for her work advancing women's opportunities within the financial sector, and for creating equitable and inclusive policies within corporate and community-based initiatives. A past member of the Ryerson Board of Governor, she established the Harriet Stairs Award for students studying social work or criminology.