Ryerson University updates sexual violence policy
Two new clauses added in keeping with provincial regulations
Category:
From the Provost and Vice-President, Academic; VP Equity and Community Inclusion and VP Administration and Operations
December 16, 2021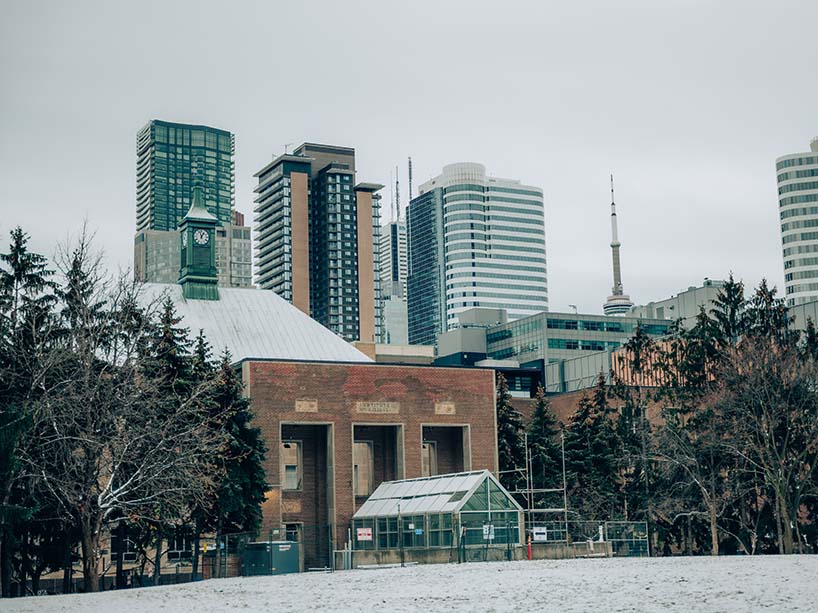 At Ryerson University, we are committed to combating sexual violence in all of its forms. The well being of our community members is one of our top priorities, and sexual violence will not be tolerated.
The university's Sexual Violence Policy states clearly that all forms of sexual violence are unacceptable. As outlined in the policy, individuals or groups that commit, or attempt to commit, acts of sexual violence will be held accountable through a process that ensures procedural fairness. The policy demonstrates the university's commitment to addressing sexual violence and rape culture through survivor support; awareness, education, training and prevention programs; the fostering and promotion of a culture of consent; and the appropriate handling of reports and complaints of sexual violence.
In keeping with regulatory requirements that the Ontario Government released in the revised Ontario Regulation 131/16, external link, Ryerson has recently updated the Sexual Violence Policy to add two new clauses that:, external link
Ensure that individuals who bring forward complaints of sexual violence can do so without fear of disciplinary action for violations of university policies relating to drug or alcohol use at the time of the alleged sexual violence.
Confirm that individuals will not be asked irrelevant questions during any investigation process by university staff or investigators, including those relating to their sexual expression or past sexual history.
Ryerson does not take disciplinary action against students, faculty or staff making a complaint of sexual violence that involves violations of drug or alcohol policies. In addition, university staff and investigators do not ask irrelevant questions of students, faculty or staff, including those regarding sexual history and expression, during the Sexual Violence Policy complaint resolution process. While both of the new clauses reflect existing practices at the university, it is important to recognize them formally in the policy.
The Sexual Violence Policy has been updated to reflect these changes. The university will continue with a thorough review of the Sexual Violence Policy in 2022.
If you have experienced sexual harassment or sexual violence, there is support for you
Ryerson is committed to promoting a culture of consent. Campus partners are working together to support survivors when they disclose sexual violence and to address sexual violence and other forms of gender-based violence. Whether or not you choose to report an incident to Human Rights Services, you have the right to access university supports and resources.
Consent Comes First provides free, confidential, trauma-informed, healing-centred support to university community members affected by sexual violence and other forms of gender-based violence. The team creates opportunities for people affected by violence to cultivate safety, healing and leadership on their own terms. Together with campus partners and the broader community, Consent Comes First provides education, programming and advocacy to foster a world free from gender-based violence. If needed, please don't hesitate to contact Consent Comes First.
Human Rights Services, as part of the Office of the Vice-President, Equity and Community Inclusion, offers free and confidential complaint-resolution services to university students, faculty, staff and community members based on the Discrimination and Harassment Prevention Policy and the Sexual Violence Policy. The team can provide information about the complaint resolution process under the Sexual Violence Policy. Once a report is submitted to Human Rights Services, the team will determine the appropriate next steps. Learn more about the Sexual Violence Policy complaint resolution process and please contact Human Rights Services if you have any questions.
Ryerson is committed to creating a bright, just and caring future. Working together to protect the well being of every member of our community is a critical part of that vision.
Jennifer Simpson, Provost and Vice-President, Academic
Deborah Brown, Vice-President, Administration and Operations
Denise O'Neil Green, Vice-President, Equity and Community Inclusion