President Mohamed Lachemi announces a measured approach to winter semester
Classes to be held virtually until Jan. 30 out of concern for health and safety
Category:
From the president
December 16, 2021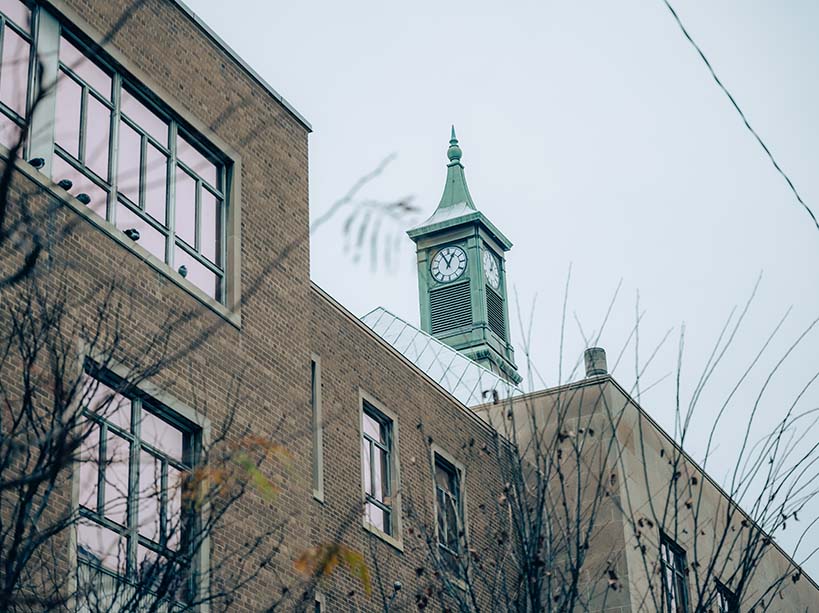 As we approach the end of our fall semester, I am sure that many of you are following the news on the rise of the Omicron variant in our province and are concerned about how this will impact our Winter 2022 semester. The university is monitoring this closely and continues to respond to guidance from our government and public health authorities in planning for January.
As you know, we have been planning for a broader in-person return for some time now, and remain committed to in-person learning, while also prioritizing the health and safety of our community. That is why, in consultation with leaders from across the university, we have made the decision to hold classes virtually until January 30.
On Monday, January 31, we will shift back to in-person learning and teaching. Wherever possible, remote work will also continue for the month of January and research activity will continue as planned.
We know the immediate weeks ahead will be critical in managing the spread of the Omicron variant; this move to a modified start of term will help ensure the continued health and safety of our community. Beginning next week, the province is ramping up their booster program - we would strongly encourage all of our community members to receive a booster as soon as they are eligible to do so.
Further guidance for students will be provided by their departments in the days to come. Faculty and contract lecturers will receive further information from the deans and/or chairs and directors. Leaders will be provided with further guidance from Human Resources shortly to support their staff. There will be some exceptions for programs that require in-person instruction and those will be handled at the program level.
Taking time to rest and recharge this holiday season
As always, Ryerson University will close for two weeks for our winter break from December 24 to January 6, 2022. These two weeks are important for all of us - whether you will use that time to rest, spend time with those closest to you, or prepare for the promise of a new year - I hope this time will allow you to recharge and reflect on what matters most to you.
As with any new year, there will be many things to look forward to; 2022 will bring a new name for our institution. This new name will be a pivotal moment in our history, and will reflect who we are as a community and a university for decades to come.
I know that this continued uncertainty and change is challenging for many of us to navigate. Thank you, as always, to all of you for your resilience, collaboration, understanding and commitment to your work and studies, and to each other this year.
From my family to yours, all the very best to you for the holiday season and 2022.
Mohamed Lachemi
President and Vice-Chancellor