New, free digital tool by Zone startup helps refugees, immigrants with PTSD
CEO and co-founder Sakeena Mihar wins $10,000 Penny Appeal award for innovative mental health platform
December 14, 2021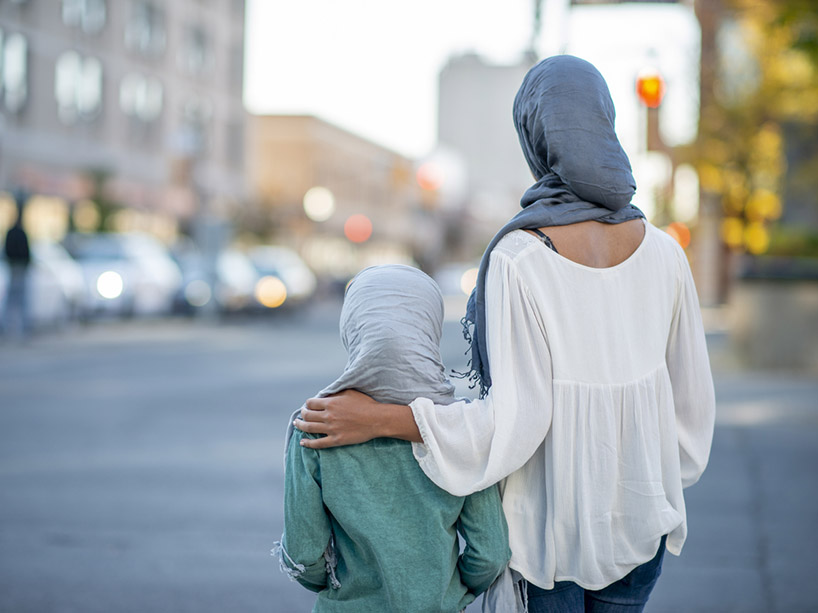 When Sakeena Mihar arrived in Canada from a war-torn country, she escaped the violence at home - but the impacts of the trauma came with her.
"The first time I moved to Toronto and I heard sirens, my heart just started beating really fast, like my brain was frozen. I felt like I was back at war. I didn't understand what I had just experienced," she said.
Years later, Mihar was diagnosed with Post-Traumatic Stress Disorder (PTSD) and came to learn that what she was experiencing were panic attacks. At the time, however, she didn't know what PTSD was and says, even if she did, as a newcomer, she didn't have access to therapy or support.
Today, she's trying to change that so other survivors of trauma don't have to go through what she did. Mihar recently launched Savyn, external link - a free, digital tool to help adults with PTSD heal and build resilience.
While anyone who has experienced trauma can use Savyn, including survivors of domestic violence or sexual assault, what makes Mihar's platform unique is that it was created with the needs of refugees and immigrants specifically in mind.
$10,000 prize
It's part of the reason that Mihar and her co-founder, Vic Chiang, recently won the first-place prize of $10,000 in the Penny Appeal Canada Social Accelerator Fund. The awards are given to socially impactful ventures by startups in the university's Zone Learning network and Social Ventures Zone.
"I'm so grateful to the judges and Penny Appeal for making this happen. The funding will help us so much," said Mihar, who now has 10 part-time volunteers working for the startup, which, in addition to the Social Ventures Zone, is also incubated in the Biomedical Zone and Ryerson Venture Zone in Brampton.
"I didn't really have expectations when I applied. I just thought, I'm going to go tell my story and what we are doing, and how much this award would mean. And when I heard that we got it - I was just thrilled - like, I was speechless."
The potential impact is huge, she says, since statistics show that 70 per cent of adults will experience at least one traumatic event in their life, and 1 in 10 Canadians will experience PTSD in their lifetime. Among them are 570,000 immigrants and refugees, 35 per cent of whom will not get better due to barriers they face in accessing care, making them 15 times more likely to die by suicide.
Overcoming barriers to support
Mihar says access to mental health support for refugees and immigrants is often a challenge due to the cultural, language and financial barriers they face.
"They are a group that gets left out of a lot of things because of their linguistic capabilities," Mihar said, noting that Savyn is in English with certain sections now available in Arabic and Mandarin. She and Chiang, who is completing his PhD in Boston, plan to expand the linguistic feature.
That part is crucial, she says, since, "When I have a panic attack, my brain doesn't think in English, it goes to my first language."
What's also critical, she says, is that many of Savyn's tools are free, since many refugees and immigrants can't afford traditional types of support. (Since Savyn will be moving to a B2B format, it should be noted that some future services will be at cost - but Mihar stresses that key offerings from the current version will always remain free).
Savyn is also a more accessible pathway, she says, by virtue of being online.
"There is a lot of stigma around mental health in a lot of cultures. By offering these tools online, users can access them with ease and often with more privacy," she said.
In addition, when refugees and immigrants arrive in Canada, they face a mountain of additional stressors: learning English, finding a job, suitable housing, affordable child care, beginning school, plus the stress of being separated from loved ones, cultural adjustments, securing residency and often, survivors' guilt, coping with racism and more.
To further illustrate the difficult circumstance may face, Mihar says 36 per cent of those in homeless shelters run by the city of Toronto are refugees and asylum claimants awaiting refugee status, which grants them access to support services related to health care, housing and jobs.
"Their life is literally in limbo. It could be for six months, it could be for one year. Our system has coverage for physical health - but it doesn't cover mental health," Mihar said.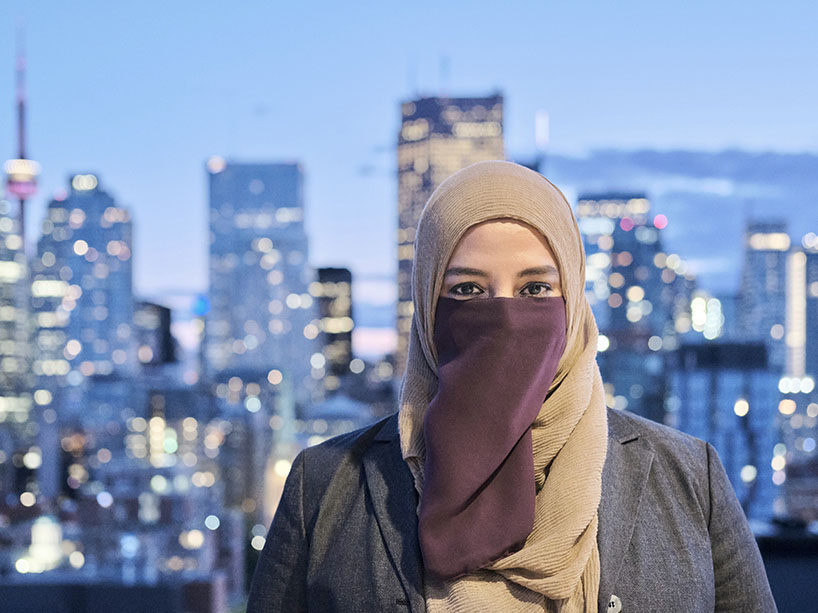 How it works
Savyn simulates PTSD therapies that are clinically proven to be effective treatments for managing panic attacks, triggers and other symptoms of trauma.
To access Savyn's services, users can go to the website and access various clinical interventions - such as square breathing, external link, visiting a calm place, external link, conducting a body scan, external link, and a guided exercise that helps users put their thoughts in containers, external link.

Each exercise helps those with PTSD respond to triggers and stressors in a more calm and grounded way.As Savyn is still being developed (the current site is the Beta version), new features are in the works. Mihar's team is working with experts from the University of Toronto, Sick Kids Research Institute and experienced trauma therapists to help users heal through written exposure therapy and eye movement desensitization and reprocessing (EMDR).
These innovative clinical therapies - recommended by the World Health Organization - have a proven track record of healing trauma over shorter periods of time and with greater efficacy than most interventions.

They're also used in refugee camps and prescribed to war veterans.These features will be released once Savyn has successfully completed clinical testing, along with the additional linguistic offerings. Mihar encourages people to sign up to stay connected and gain early access to the features as soon as they're available.

Zone support
Overall, Mihar says the mentoring advice and guidance she's received thanks to being incubated within the zones at Ryerson have been instrumental to her entrepreneurial journey.
"Being an entrepreneur is tough - sometimes I need to be the lawyer, other times I'm the HR person, or the product person or in operations. Combining all of these hats is pretty challenging - so I'm so grateful for what I've been able to learn," she said.
As for her ultimate goal with Savyn, Mihar said she and Chiang have their sights set on global expansion.
"We're starting in Toronto and Canada, but we really want to go international. That's our five-year plan - to go to refugee camps and other areas of conflict where there are lots of migrants and refugees who need this support."
Those interested in Savyn can sign up, external link for the chance to have a free 30-minute consultation, ask a question to Mihar and her team at info@savyntech.com, or learn more here., external link
Related