Update on finding a new name for the university
The community is invited to contribute ideas for names, and thoughts on guidelines for selecting a name
November 16, 2021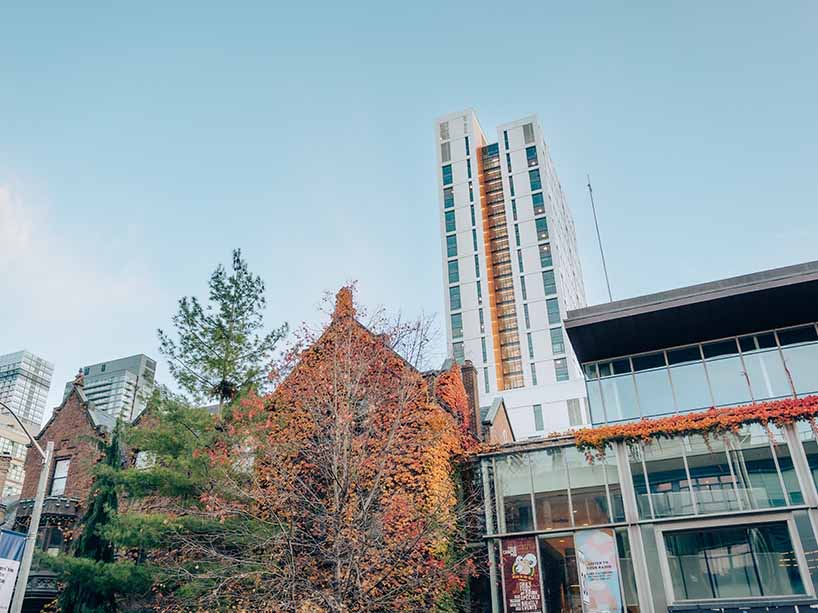 Today the University Renaming Advisory Committee (URAC) launched a three-week community input period as part of its mandate to engage with community members. The feedback and insights shared throughout the engagement period will guide the URAC through the process of developing a shortlist of potential names for the university. The shortlist, along with rationale for the selections, will be submitted to the university president and Board of Governors for a final decision by the end of the 2021/2022 academic year.
How you can participate
From today (November 16) until December 7, 2021, we invite all community members to share ideas, opinions and perspectives about the new name of the university. It is important to the committee to learn not only from current faculty, staff, students, alumni and supporters but also to hear from historically excluded community members, prospective students and employees, and family of community members.
The easiest way for most people to participate is through an online anonymous survey, external link however, you are welcome to email the committee at renaming@ryerson.ca, share your thoughts on social media using the hashtag #NextChapterName, or mail a letter to the research firm: The Strategic Counsel, 1 St. Clair Avenue West, Suite 1200, Toronto, ON, M4V 1K6.
Similar to the Standing Strong Task Force approach which was guided by an understanding that "there is no one above, no one below, no one in front and no one behind," all submissions will be treated with respect and all perspectives will be valued for their perspective. To ensure this, all identifying information will be removed from all submissions.
Context
On August 26, 2021 the university's Board of Governors accepted the 22 recommendations put forward by the Standing Strong (Mash Koh Wee Kah Pooh Win) Task Force to guide commemoration at the university and to address the legacy of Egerton Ryerson. One of the recommendations was to rename the university through a process that engaged with community members.
The recommendation to rename was contextualized by the Task Force as a necessary step to recognize "the harm caused to community members by the ongoing commemoration of Egerton Ryerson, the impossibility of upholding our institutional values while commemorating Egerton Ryerson, and the necessity of advancing reconciliation."
Advisory Committee
At the beginning of September, President Lachemi announced the establishment of the University Renaming Advisory Committee. The membership includes individuals with a variety of perspectives, experiences and identities. The mandate of the committee is to help guide the engagement process and the subsequent curation of a shortlist of possible names that will be submitted to the president.
For more information about the committee and the renaming process, please visit www.ryerson.ca/next-chapter/renaming-process.