Dan Horner and Farzin Vejdani named Fellows at Massey College
Two Ryerson professors begin prestigious research leave
November 05, 2021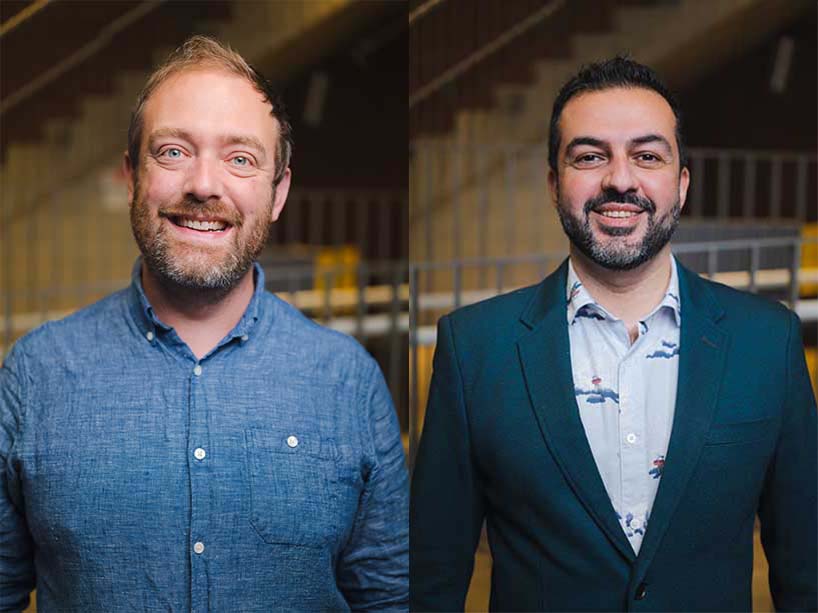 Dan Horner, of the Department of Criminology, and Farzin Vejdani, of the Department of History, have been selected as the 2021/2022 Ryerson Fellows at Massey College, external link.
Affiliated with (but independent from) the University of Toronto, Massey College brings together visiting scholars, distinguished professionals, and full-time graduate students from across disciplines into a stimulating intellectual community. The Massey Fellowship is the result of a partnership between Ryerson and the college, facilitating the annual appointment of Ryerson faculty for a one-year research residence.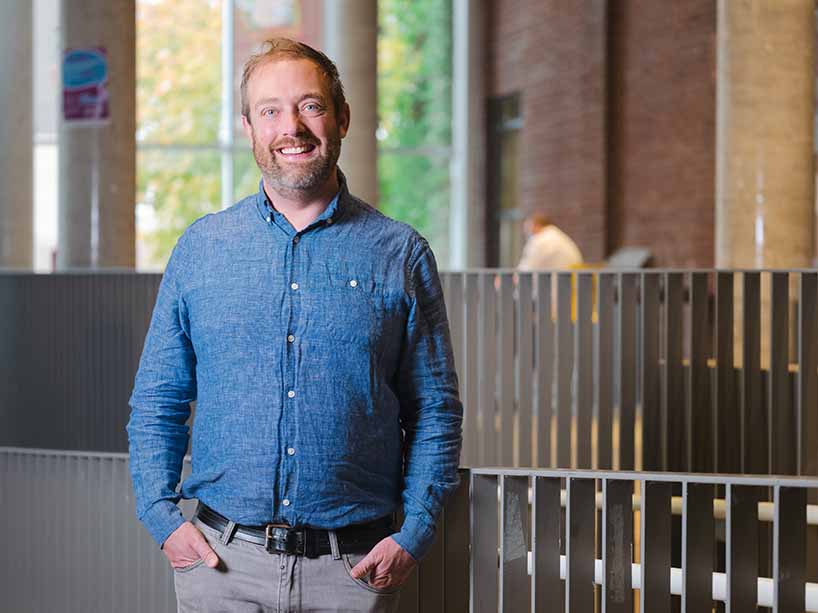 Dan Horner is a historian of nineteenth-century urban culture and governance and the author of Taking to the Streets: Crowds, Politics, and the Urban Experience in Mid-Nineteenth-Century Montreal, external link, which won the 2021 Canadian Historical Association's Clio Award, external link.
"It's a huge honour to have received this fellowship," says Horner. "I was floored when I received it because I know so many excellent colleagues at Ryerson who are doing incredible work."
In 2020, Horner received an Insight Grant of $50,000 from the Social Sciences and Humanities Research Council (SSHRC, external link) for a project entitled "On the Edge of Town: Authority, Social Change, and Environmental Upheaval on Montreal's Urban Fringe, 1830-1860." "I'm looking forward to throwing myself into research without the added obligations of meetings, grading, and lecturing," said Horner. "It's been advantageous intellectually to have this time and space to really start thinking about this project and find new ways to push myself and new ways to conceptualize things."
Horner's research will examine how communities on the margins of Montreal society, including migrants, the urban poor, Indigenous and racialized peoples, and the criminalized built community on the outskirts of town in the face of displacement, and made ends meet in a society that offered little in the way of a safety net.
In addition to the research resources afforded him by Massey, Horner appreciates meeting and building relationships with other colleagues. "The funny thing about academic life is that sometimes we have the tendency to want to bury ourselves in books and research," said Horner. "But it's in this kind of intellectually stimulating environment and encounters, that new ways of thinking can strike you and you can return to your books and your archival documents with these new ideas planted in your head."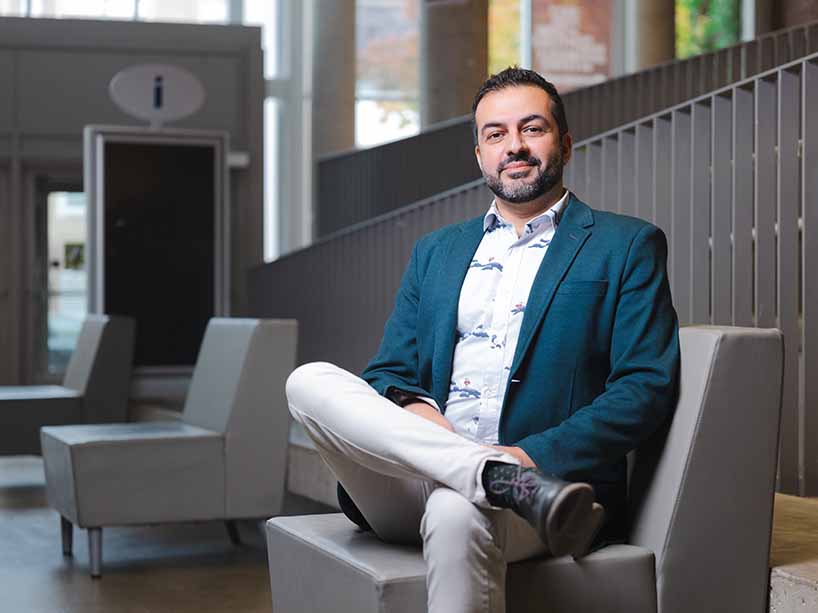 As a professor in the Department of History, Farzin Vejdani's teaching focuses on Middle Eastern History. He is the author of Making History in Iran: Education, Nationalism, and Print Culture, external link, which received an Honorable Mention for the Houshang Pourshariati Iranian Studies Book Award, external link. In 2019-2020, he was a Visiting Fellow at Harvard Law School's Program on Law and Society in the Muslim World, external link.
Vejdani is thrilled to have been selected as one of this year's Ryerson Massey Fellows as it will allow him to meet other scholars and interact with a different intellectual community that is outside his normal professional bubble. On a personal level, "one of the things that I appreciate about Massey is the space itself, it's in an idyllic setting, with an Oxbridge feel," said Vejdani "And as someone who's a new father, the prospect of having a quiet dedicated office and time for research and writing purposes is particularly enticing."
Throughout the fellowship, Vejdani's time will be concentrated on finishing his book-length manuscript, Private Sins, Public Crimes: Policing, Punishments, and Authority in Nineteenth-Century Iran which he intends to submit to a university press for publication. "I have drafts of various chapters but this is a good opportunity to bring it all together," says Vejdani. The project examines how the ambiguity in defining the boundaries between private and public often corresponded with the jurisdictional friction between government authorities and religious scholars in nineteenth-century Iran over who had the authority to police and punish public crimes.
Vejdani is looking forward to working with and mentoring graduate students and junior academics who are also attending Massey, including sharing his experience with applying for fellowships to the United States and applying for PhD programs abroad. As a founding core member of the Ryerson MENA Studies Centre, Vejdani is also hoping to build and solidify links with Massey Fellows and other faculty across disciplines to foster future collaborations for the centre, including workshops, seminars and conferences. "These types of collaborations and connections are quite useful to have and will help me professionally but also for future pedagogical connections," said Vejdani.
"It is an outstanding accomplishment that both Dr. Horner and Dr. Vejdani have been named as Ryerson Massey Fellows. Their research on nineteenth-century history and Middle Eastern history respectively have important implications for public life on the themes of marginalization in urban communities and crime and punishment," said Jennifer Simpson, provost and vice-president, academic. "This partnership with Massey College, and the ambitions of our faculty members like Dr. Horner and Dr. Vejdani, exemplifies Ryerson's commitment to fostering excellence in scholarly, research and creative activity. I look forward to seeing the great work they do over the coming months while at Massey."
Ryerson has a strong history with Massey College. Previous Ryerson Massey Fellows include Sepali Guruge from the Daphne Cockwell School of Nursing, Marco A. Fiola from Languages, Literatures and Cultures, Maria Gurevich and Frank Russo from the Department of Psychology, Michael Coutanche from the RTA School of Media, Mehrunnisa Ahmad Ali from the School of Early Childhood Studies, Lorraine Janzen Kooistra from the Department of English, John Shields from the Department of Politics and Public Administration, Anthony Bonato from the Department of Mathematics and Dae Kun (Rilla) Hwang from the Department of Chemical Engineering.