A message from President Lachemi on the winter 2022 term
University plans for a broader return with more classes, programming and services on campus
Category:
From the President
October 26, 2021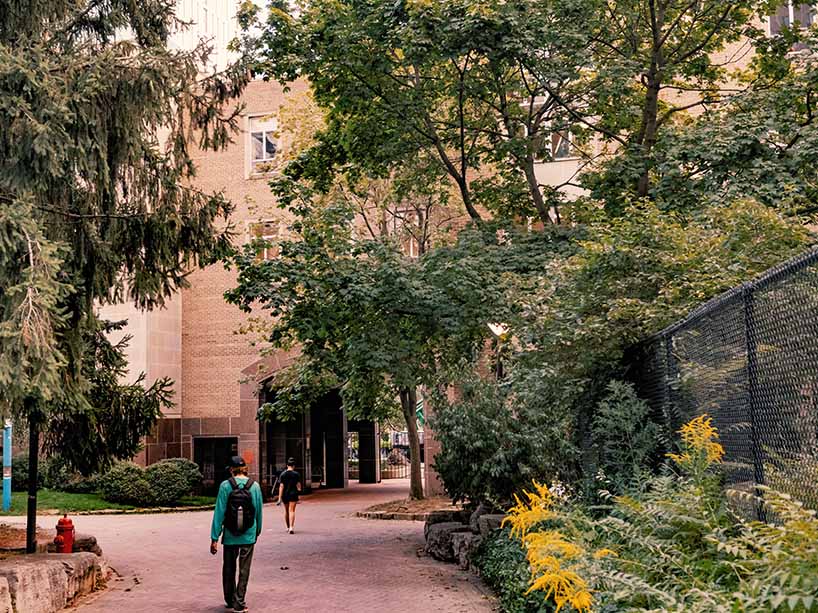 With our fall semester well underway, I wanted to share with you an update on the university's plans for the upcoming Winter 2022 semester. Our gradual return to campus this fall has gone well, and we are excited to broaden that return with increased classes, programming, services and supports offered on campus beginning in January.
Increased vaccinations, the re-opening of our province and other positive indicators demonstrate that we can continue to look forward to and plan for a return to normal.
As previously communicated, the fall was a transitional semester and the university is planning for a broader return for our Winter 2022 semester. Throughout our planning, as with the duration of the pandemic, the health and well-being of our entire community is at the forefront of all we do, and we will continue to adhere to public health guidance and government directives as we move forward.
Health and safety top priority
The university continues to place the highest importance on health and safety. Over the last 19 months we have put in place a wide variety of protocols and processes to enhance safety on campus. These protocols include our mask policy, mandatory daily health screening for all community members, enhanced cleaning protocols, ventilation and air purification best practices, and our vaccination policy.
As was shared with the community last Monday, as of October 18 all community members must be fully vaccinated or have received an approved exemption to come to campus. This is a requirement that the university takes very seriously. All remaining community members who have not yet made a submission must indicate their vaccination status in the RyersonSafe app by Monday, November 1 - including those who are not currently fully vaccinated and those who believe they may be largely virtual in the winter term.
Thank you to all of you who have submitted your proof of vaccination and are following our other established protocols in order to keep one another safe; your continued efforts and compliance enable all of us to return safely to campus in January.
The university will continue to adhere to public health guidance and government directives as we move forward, including the province's (PDF file) Plan to Safely Reopen Ontario and Manage COVID-19 for the Long-Term (external link) released on Friday, October 22nd. At this time, the provincial plan does not impact the university's many health and safety protocols, including our mask and vaccination policies.
Increased activity and a broader return to campus
We anticipate that the majority of classes will be offered in-person and we will be welcoming our eligible students to come to campus to attend class, participate in extracurricular activities, access services and supports and to build community with one another in person. A list of the services, programs and supports that will have in person, on campus offerings can be found on our COVID-19 website. Some offices will also continue to offer limited virtual services for the remainder of the academic year.
This increased activity means we will also be able to welcome many more of our faculty, instructors and staff back to campus. Plans to increase on campus activity for staff should be made within the context of the Future of Work initiative.
Further information to come
In the coming weeks, final course schedules will be available. Students who have questions after Winter 2022 scheduling is finalized are encouraged to connect directly with their course directors or departments. Faculty and instructors with questions about the winter term should contact their chairs and deans, and staff should contact their leader.
Thank you
Thank you, as always, for your resilience, patience and commitment. Regardless of your role at our university, there is no doubt you have been presented with challenges and changes that none of us could have imagined. Please remember that supports continue to be available for all of our community members. Students can learn more about services available to them at the Ryerson Centre for Student Development and Counselling. Employees are encouraged to review the resources made available on the COVID-19 website regarding Wellbeing as well as the Ryerson Recharge campaign.
Your dedication to your studies, your work, your students and your colleagues has not gone unnoticed. I am so proud of the way this community has navigated this time and I look forward to seeing many of you back on campus in January.

Mohamed Lachemi
President and Vice-Chancellor