International students are overcoming many challenges to arrive on campus
More international students are coming to Canada despite delayed study permits, travel restrictions, quarantine and vaccination protocols
September 30, 2021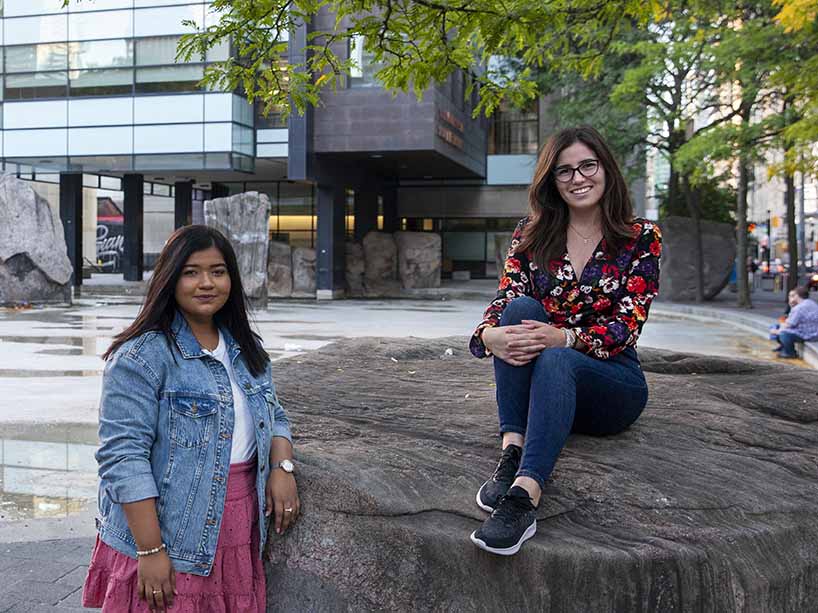 In the fall of 2020, there were 13 per cent more international students studying at the university than in the previous year. Preliminary numbers indicate that the trend is expected to continue this year, although final enrollment numbers for this fall are still being determined.
There seem to be many factors driving students to pursue an international education despite remote learning and pandemic restrictions around traveling and socializing.
For Marcela Jimenez, a first-year graduate student from Mexico studying biomedical engineering, the pandemic presented an ideal time to finally fulfil her goal of pursuing a master's degree.
"Many people started exercising or taking up different hobbies during the pandemic. I thought this was the right time to get my master's and gain more knowledge in the field of medical devices. Being at home in Mexico allowed me to work full-time while studying, save money and practice my English language skills before moving to Canada," Jimenez shared.
Kimberlee Kohilal, a second-year business management student from Trinidad and Tobago, didn't let the pandemic deter her from pursuing a degree in Canada because she wanted access to a particular type of education and the opportunities it would create for her future.
"The biggest thing that attracted me to studying abroad was the mixing of majors and minors. At home, if I was pursuing a business management degree, I could not have minored in politics. I want to go into that field and this country allows me to do that. There are a lot of programs here," Kohilal said.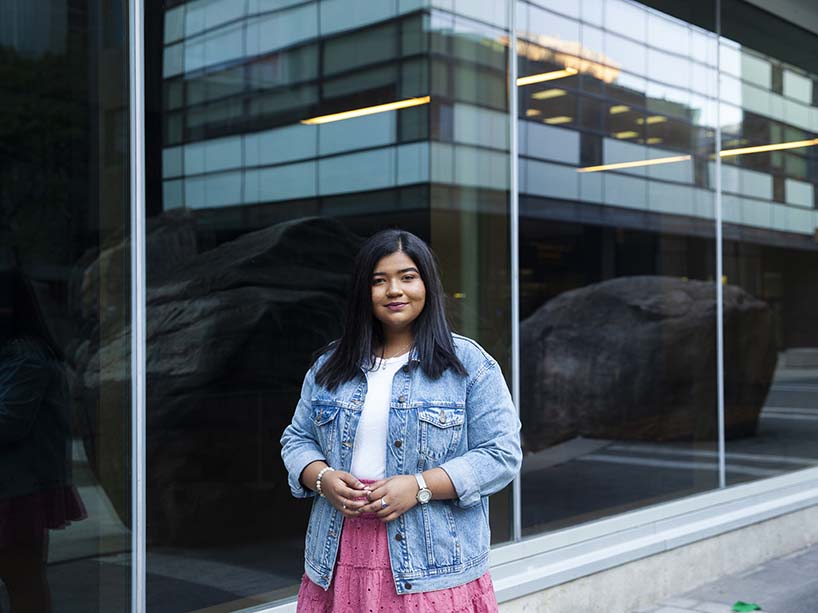 After starting her undergraduate studies and finishing her first year at the university remotely from her home country, Kohilal moved to Toronto in August. She believes that studying remotely was ultimately a blessing in disguise as she was able to save money, spend time with her family during a difficult period and get to know herself better.
"The time at home allowed me to figure myself out before I entered a completely different culture in Toronto. But now that I'm here, it has definitely hit me that I'm actually in university, living in a big city," Kohilal said.
Jimenez agreed that the pandemic allowed her to ease into a new culture and gave her more time to prepare for her move to Canada.
"A great thing is that I had the opportunity to make connections online with people who I can actually call friends now. I can finally meet them in person and I don't feel as lonely as many people feel when they move to a new country," Jimenez said.
Arriving on campus
The journey to Canada, however, was not an easy one. From figuring out how to get a study permit and gathering other important documents to keeping track of travel restrictions, quarantine protocols and vaccination requirements, both Jimenez and Kohilal found it challenging to navigate the constantly changing situation.
"I had to travel to the U.S. to get my study permit because the Canadian embassy in Mexico was closed. I also had to renew my travel visa because the affordable flights from Mexico to Toronto are via the U.S. and that took a lot of time because the U.S. embassies were also closed," Jimenez shared. "I got vaccinated in Mexico, but my vaccine was not approved by WHO so I had to quarantine for two weeks after arriving in Toronto, find a place to stay and make sure I had groceries and other necessities. I spent a lot of time and money on all of this."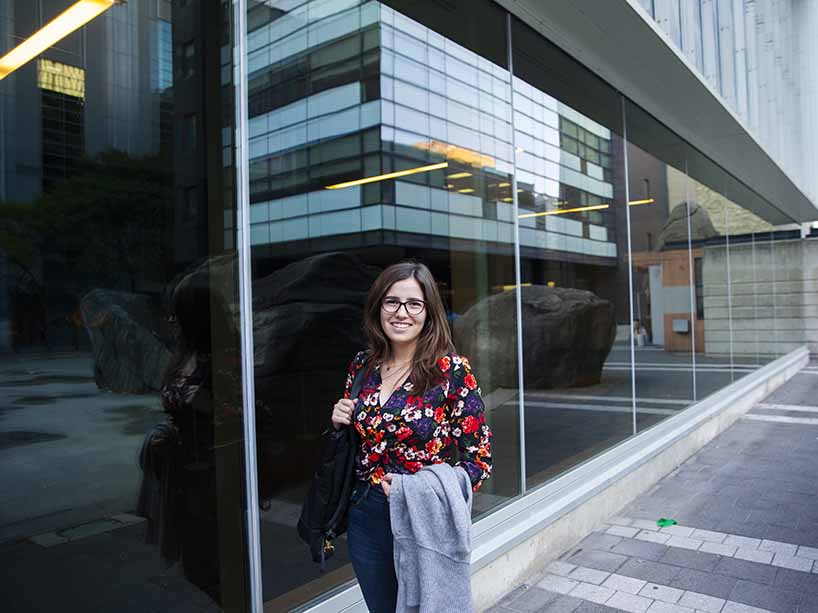 Kohilal also decided to face the obstacles and risks of traveling without a WHO-approved vaccine, since the dose she received in her home country hadn't been given approval. She was able to get fully vaccinated after arriving in Toronto.
"The biggest help was the Canadian government's website. They had a checklist of all the things you need before you come in. Immigration itself is a bit scary and one of the biggest things is actually getting access to that permit once you arrive, so it was important to have all the documents like your negative COVID-19 test, proof of enrollment, proof of funds and other documents from the government. It also helped to speak with friends and family already in Canada," said Kohilal.
The International Student Support (ISS) team has been working closely with incoming students to make it easier for them to navigate all the rules and requirements. The office has been sending international students regular updates that could affect their travel plans or student experience, in addition to relevant resources they can use to navigate the process.
"Students isolating meet with our staff daily during the quarantine period for brief check-in calls. This allows them to have a connection with someone each day, whether it's to answer any questions they have or just to chat and make sure they are doing well," said Lyn-Marie Farley, senior manager at ISS. "Our team has been guiding students through the travel restrictions and helping them navigate the important decision of whether they should come to Canada, can they in fact come, what they need to be prepared for safely making it to a port of entry with as few challenges as possible."
A team of international student advisors is available to field questions from students, offer one-on-one appointments and drop-in advising to help address any concerns students may have.
Related stories: