Join Indigenous education week and Pow Wow Sept. 20-25
Check out nearly 20 online events, a live-streamed Pow Wow and a physically distanced, outdoor community celebration
September 16, 2021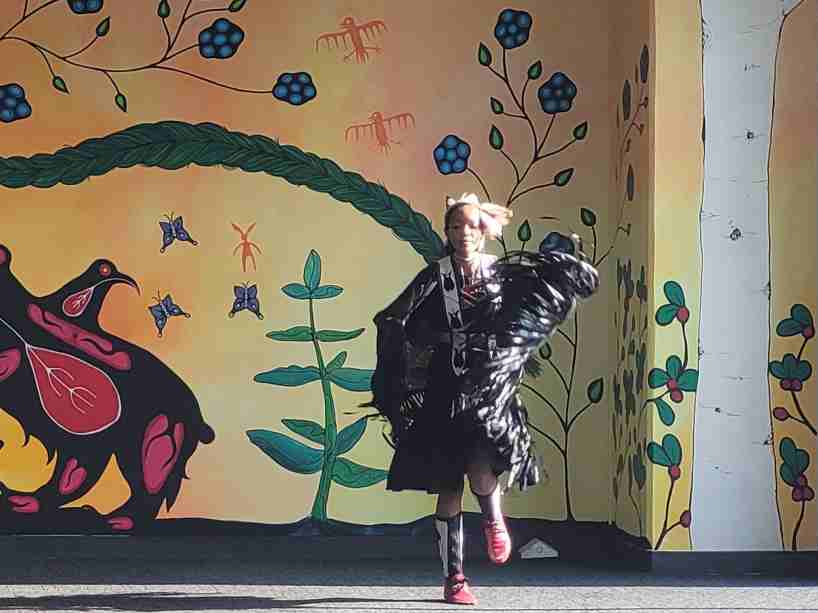 Join the annual, student-led Indigenous education week and Pow Wow Sept. 20-25, featuring educational panels, hands-on workshops and entertaining events, a virtual Pow Wow, and celebration for community members and their families.
All are welcome to attend, including both Indigenous and non-Indigenous community members.
The event features nearly 20 online sessions spanning a wide range of both science and arts-based disciplines, workshops focused on community building and support, accessibility, wellness, resilience, and more.
The education week concludes with a digital presentation of the Pow Wow on Sept. 24, and an outdoor, physically distanced, in-person community celebration in the quad on Sept. 25*.
'Something for everyone'
York University student Emma Litshcko (she/they), who is one of a few organizers joining from an outside institution, says the team made a concerted effort to ensure the programming includes "something for everyone".
"We really did our best to get a huge variety of events," said the 22-year-old, who is leading the Education Week programming. "For instance, we have a caribou tufting workshop, there's plant medicine-based discussions, Afro Indigenous talks, sessions on health and nutrition… I think everyone can come and learn something."
Mindful of "Zoom fatigue", organizers were sure to also include light-hearted ways to connect.
"My favourite event, which I'm really looking forward to, is a variety show with drag, burlesque and comedy." -Emma Litshcko, lead organizer
Pow Wow Sept. 24
Videographer Shannah Williamson (she/her) is a member of the Anishinaabe Ojibwe from the Chippewas of Georgina Island First Nation, and fourth-year student in the university's RTA media production program. She's the lead producer and video editor of the Pow Wow, which was filmed at the university and will be presented virtually in a livestream on Sept. 24 from 12-1:30 p.m.
"Our goal was to create an introduction sequence that welcomed our viewers back to campus, as many of us have been away from the school for the last year and a half," she said.
"It's also a beautiful statement to have the dancers walking the land in their regalia, and dancing across the spot where the Egerton Ryerson statue once stood. We're reminding people that we're still here standing strong and dancing together in the face of adversity. It's a visual representation of our resilience as Indigenous people." -Shannah Williamson, lead producer and video editor of the Pow Wow
Williamson says she's most proud and excited to "share the talent of so many wonderful Indigenous folks from across Turtle Island," and to have had the opportunity to help bring the community together in such a special way.
She says viewers can expect to feel the experience of a Pow Wow along with thoughtful teachings and lessons.
"For any non-Indigenous people who haven't experienced a Pow Wow before, our virtual Pow Wow is a great way to learn and experience, and it will prepare you to visit a Pow Wow in person someday," she said.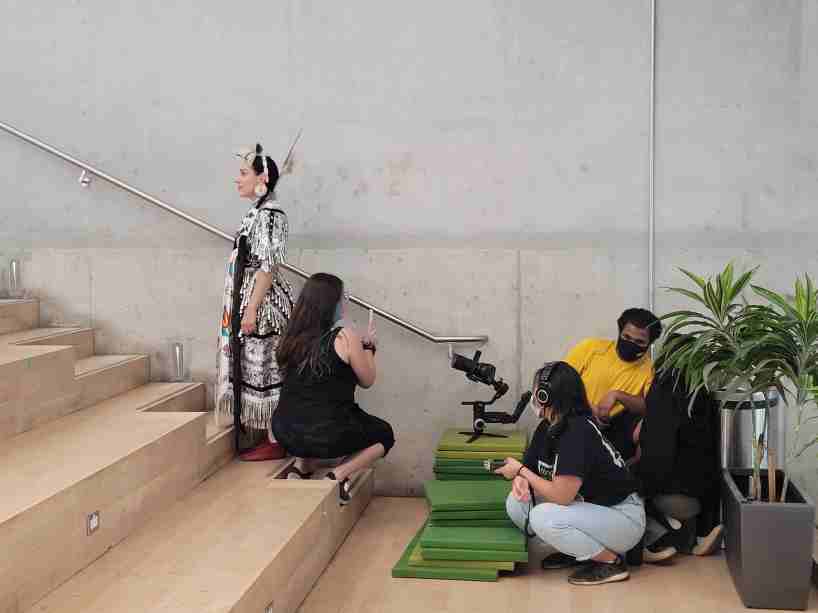 Many benefits of being online
While organizers hope next year will mark a return to in-person activities, they're quick to point out the number of "pros" of being online.
For instance, Litshcko says that since it's virtual, people can participate from anywhere, and access more events more easily than if they were on campus. By being online, organizers were also able to offer even more events, which gives the chance to appeal to more people and a wider range of interests.
Litshcko says the virtual event has also lent the opportunity to attract facilitators from across the province and even outside of Ontario.
"They wouldn't normally be able to participate, so it's really given the chance to offer quite a bit more," she said.
In-person celebration Sept. 25
In addition, organizers will welcome community members and their families for a physically distanced, in-person celebration in the quad on Sept. 25*.
While the purpose will mostly be to come together and enjoy the day, participants can also join educational walks, and browse creations from Indigenous vendors. Organizers may also have iPads for people to view sessions from the education week.
Click here for more information and a full schedule of events., external link
*In-person event on Sept. 25 is subject to change pending COVID-19 health and safety updates. Please check Twitter, external link or Instagram, external link for any updates on event status.


Hosted by Saagajiwe, a transdisciplinary Indigenous centre for research and creation based in The Creative School, Ryerson's annual Pow Wow event was one of the recommendations of the university's community consultation report, created in response to the Truth and Reconciliation Commission of Canada.
Related