Deborah Brown to move on to new opportunities in 2022
Search begins for VP, Administration and Operations role
September 23, 2021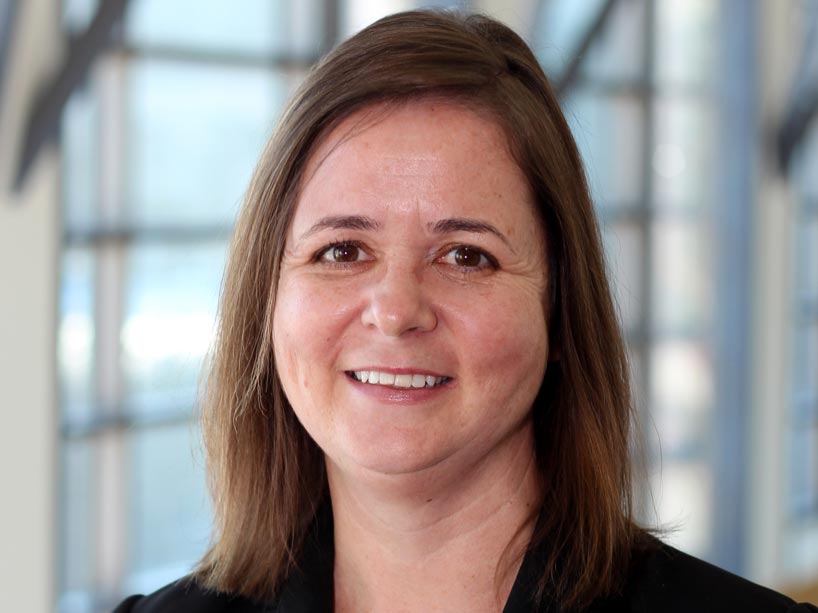 After four years leading the Administration and Operations portfolio, Deborah Brown has decided to complete her tenure in mid-January 2022. Brown joined Ryerson University in January 2018 after holding leadership roles in post-secondary and government. A graduate of Ryerson's journalism program, Brown considered it an honour to work at the university that provided her with her education. In particular, she was pleased to find that Ryerson is just as focused on innovation and entrepreneurship as when she was a student.
During her tenure at Ryerson, Brown led her teams through significant campus-changing initiatives. The Campus Master Plan was established, giving the university a 10-year roadmap to build inclusive, vibrant spaces that support learning, teaching, living and working. Two new buildings were added to campus – the Daphne Cockwell Health Sciences Complex and the Centre for Urban Innovation. The pedestrian-only zone in the heart of campus became permanent through the Campus Core Revitalization project, enhancing the quality, safety and accessibility of the outdoor heart of our campus.
"It is hard to believe how quickly four years have passed since Deborah joined Ryerson. In such a short time she has made a tremendous positive impact on so many aspects of our university," said President Mohamed Lachemi. "Deborah's work has demonstrated an outstanding commitment to our students, staff, faculty, and alumni and I am grateful for all that she has done for our community."
Future of work
Under her leadership, a risk management framework was developed to identify, monitor and respond to the impact of current and emerging uncertainties, which couldn't be more timely. Brown has worked with each of her teams to support the university throughout the pandemic, including both the shift to remote work and learning, as well as health and safety measures to enable ongoing on-campus activity where needed. Harnessing the lessons learned throughout the pandemic, Brown and her teams have led us to the future of work at Ryerson with a hybrid workforce model, introducing new values, principles and ways of working for our community.
Brown has been a champion of equity and inclusion, especially in relation to the employee experience and support services for students. When asked what she will take with her into her next role, she explains, "Our university community provided me the environment and the opportunity to identify and continually check my privilege, to focus on my own learning and unlearning, to listen, and to always strive to do better."
She adds that she felt honoured to have been a co-chair of the Presidential Implementation Committee to Confront Anti-Black Racism, and is grateful for everything she learned from the staff working group who volunteer their time and efforts to advance the critical recommendations from the report.
These are values she will bring with her into the next phase of her career, as she has indicated she plans to find new ways to contribute to her community, and be active with not-for-profit organizations. As part of this, she has recently joined the board of the Joseph Brant Hospital in Burlington, and will participate in more community work.
Staying connected
Brown is excited to watch the university's continued progress on the implementation of its Campus Master Plan, the introduction of a medical school and more. She's confident the administration and operations team will support the university as it continues to grow and adapt to the needs of the community.
"The administration and operations team has a broad mandate, and I've learned a great deal from them," she says. "I've been proud to work with such a student-focused team that partners across the university to develop creative solutions to complex situations to support student, faculty and staff success."
While Brown is leaving her role as vice-president, administration and operations, she will remain connected to the community, as both a former employee and alumna. "This university is very much an organization that shaped me as a student and helped me find my voice. It has been a privilege to learn here and work here. It will always have a place in my heart."
A search for the next vice-president, administration and operations, will begin immediately. Updates will be shared with the community as the process moves forward. Brown will remain until a new vice-president is in place.