Art exhibitions are back on campus this fall
Public art installations by Canadian artists and photographers showcased in many outdoor spaces and RIC galleries
September 17, 2021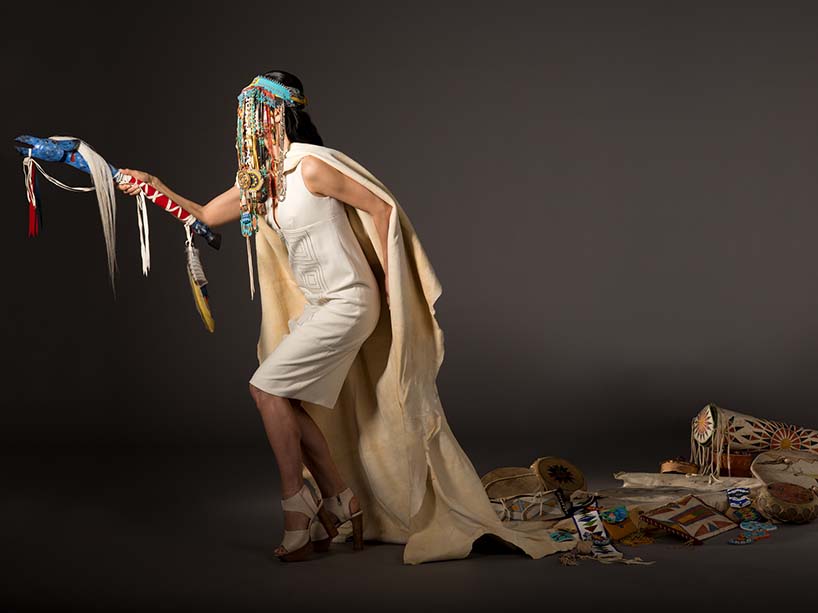 The Ryerson Image Centre (external link) (RIC) has opened its galleries this fall for exhibitions and outdoor art while adhering to public health regulations. In collaboration with the Scotiabank CONTACT Photography Festival (external link) , the ongoing exhibitions feature works by artists Dana Claxton, Susan Dobson, Emmanuelle Léonard and Rana Nazzal Hamadeh.
"We're so pleased to open our galleries once again after a long closure," said Paul Roth, director of RIC. "Our team has worked hard to create a safe and welcoming gallery environment so our guests can experience these remarkable exhibitions by renowned and emerging Canadian artists, along with a number of free online events for our community."
The Main Gallery exhibit celebrates the career of Vancouver-based artist Dana Claxton, winner of the 2020 Scotiabank Photography Award (external link) .
A Hunkpapa Lakota photographer and filmmaker, Claxton examines stereotypes and representations of Indigenous peoples in popular culture. The exhibition showcases artworks that confront issues of colonialist appropriation and commodification through an exploration of the artist's family and community in the Great Plains, Saskatchewan.
"This exhibition offers a glimpse into Claxton's identity as both an Indigenous woman and an artist by highlighting the landscapes, people and cultural objects connected to her background," said Gaëlle Morel, exhibitions curator at the RIC. "We collaborated with Claxton to determine how best to showcase each work or series, often in unexpected ways, and we are especially excited to share a number of her never-before-seen photographs."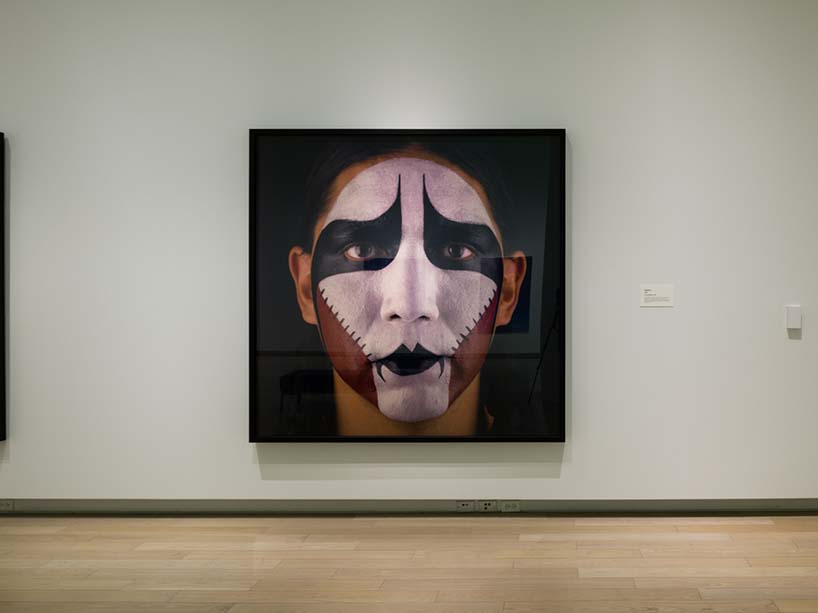 Additionally, the University Gallery features Slide / Lecture (external link) by Guelph-based photographer Susan Dobson, whose work reconsiders the materiality, physicality and meaning of abandoned university slide libraries, originally used in art history lectures. Her images expose the dominance of Western male artists in traditional visual culture, while hinting at more diverse and inclusive representations.
Montreal-based artist Emmanuelle Léonard's two-channel video Deployment (external link) will be shown on the Salah J. Bachir New Media Wall, which is accompanied by photographic portraits.
Filmed during a 2018 residency, Deployment captures the passage of time experienced by soldiers posted to the Canadian Arctic, showing everyday moments against a backdrop of snow and northern night.
A multimedia exhibition by Rana Nazzal Hamadeh, 1/1000th of a Dunam (external link) is on view in the Student Gallery until Oct. 23. Using photography, video and installation, the artist explores Palestinian assertions of belonging through the site of soil, that symbolizes memory and takes on new meaning as it travels from one occupied land to another and takes new forms.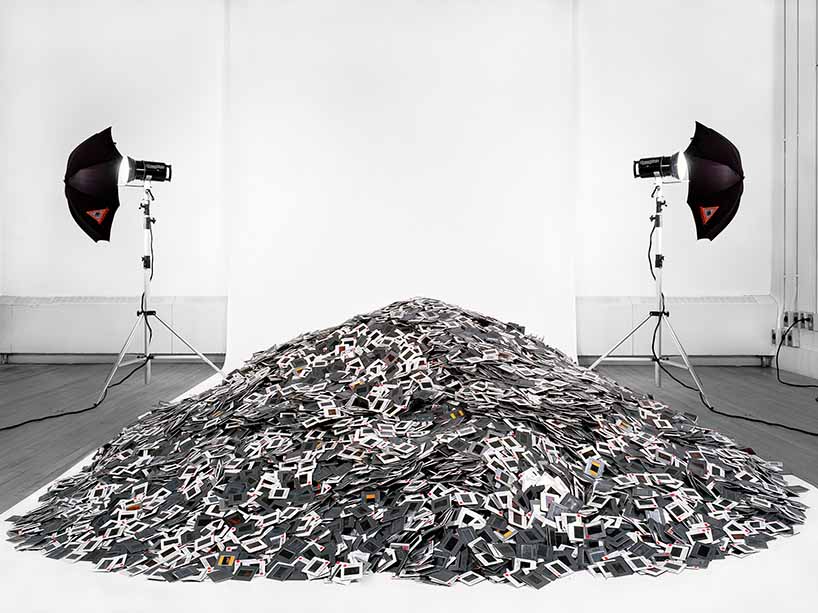 Two other public art initiatives are happening on campus through Nov. 14.
Maximum Exposure 2021 (external link) is the university's annual showcase of multidisciplinary work produced by emerging Canadian and international artists studying photography, film and integrated digital media in the School of Image Arts.
This year, an outdoor display featuring a selection of photographic work is mounted along the facade of the Image Arts Building on campus, facing Bond Street at the corner of Gould Street.
An outdoor exhibition at the university has been organized by the National Gallery of Canada in partnership with Scotiabank, the Scotiabank CONTACT Photography Festival and the RIC – featuring work by the 2020 and 2021 winners of the New Generation Photography Award (external link) that recognizes outstanding photographic work by emerging Canadian lens-based artists, aged 35 and under.
This free public exhibition is showcased along Gould Street, mounted on the exterior of the RIC and surrounding buildings.
A full schedule of this season's online public programming is available on the RIC events page (external link) .
To protect the health of community members visiting the RIC, a number of changes have been made to gallery operations that ensure a safe and enjoyable experience for all. Find the most current information on exhibition dates and COVID-19 guidelines on the RIC website (external link) .