Update on the fall term as province issues new guidelines for universities
University plans for increased access to campus and in-person extra-curricular activities, supports and services for students
Category:
From the president
July 21, 2021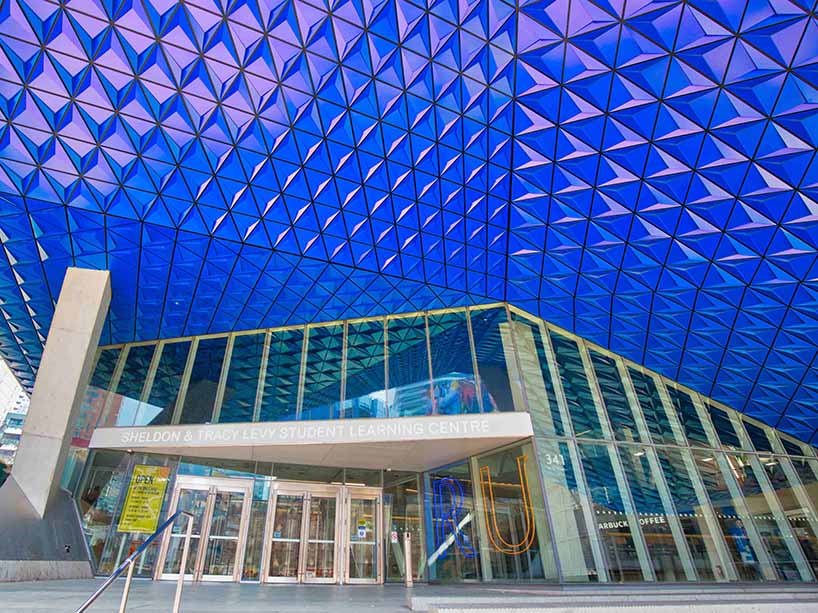 Summer is upon us and signs that our province is moving into a stage of recovery from the COVID-19 pandemic surround us. It is so reassuring to see that, on a per-capita basis, we have one of the highest vaccination rates in the world. I hope that you, like myself, are encouraged by the positive progress that's been made and that you are enjoying your summer months.
On Friday, July 16, the Ontario Ministry of Colleges and Universities provided updated guidance regarding fall 2021 for all of Ontario's post-secondary institutions.
Given the progress of province-wide vaccination rates and continued improvements in key public health and health care indicators, the Ministry anticipates that all in-person instruction and on-campus activities at post-secondary institutions in Ontario will be permitted to resume without capacity limits or physical distancing requirements this fall.
The new guidance maintains that masks and face coverings will still be required for indoor settings and all institutions are required to continue to follow provincial and federal public health and workplace safety requirements.
As always, the health and safety of our community remains a top priority; while it is likely that physical distancing and capacity limits will no longer be in place, we will continue to adhere to our mask policy and procedure and continue to follow the safety protocols we have put in place on campus, including enhanced cleaning, ventilation and air purification, in order to make our campus as safe and welcoming as possible for all of you.
Limited in-person learning and teaching for transitional fall semester
As we increase the number of on-campus classes and activities, fall 2021 will continue to be a period of transition at our university as we prepare for a full return to all activities on campus in January 2022.
Faculties have identified which classes will have in-person options this fall, and class schedules will be available to all students on their RAMSS portal on August 5. Once course enrolment opens, students will have the option to select certain courses that have an in-person section, within the specified capacity limits. Detailed information regarding start of term information will be circulated to all students by the Office of the Vice-Provost, Students shortly. On-campus learning will continue to be prioritized for courses that require in-person instruction or access to on-campus physical resources for students to meet their academic requirements, for example, labs, clinical instruction and certain performance programs.

Increased in-person extra-curricular activities, access to campus buildings and on-campus supports and services
With the easing of physical distancing and capacity restrictions, the university plans to have greatly increased extracurricular activities and non-academic programming this fall. For community members who are eager to return to campus, connect with peers, and access services and supports in-person this fall, the university will be offering the following:
Orientation - For our newest students, our orientation team will be offering a wide variety of virtual and in-person opportunities to connect with one another and get to know your new school. In-person opportunities will include campus tours, coffee houses, scavenger hunts, self-care activities, a campus street fair and more. To learn more about all that orientation will have to offer this fall, visit the student life and learning support website.
Athletics & Recreation - The Mattamy Athletic Centre will re-open on Monday, July 26, and the RAC will re-open in late August. Many of our Rams varsity athletes will be returning to competition this fall, external link; all home game schedules can be found online, external link.
Student Wellbeing - Counselling, individual and group therapy, expanded hours and appointments at the medical centre as well as increased health promotion programming will all be available this fall. Students can learn more through the Student Wellbeing website.
Academic Accommodation Support (AAS) will continue to provide support for students with disabilities at Ryerson, emphasizing accessible and inclusive service. Through fall 2021, students can continue to connect with AAS remotely, and expect gradually increasing availability of in-person service. AAS will ensure appropriate accommodations are implemented, so students can more fully participate in both synchronous and asynchronous learning.
Individual and group study spaces - Increased access to individual and small group study spaces will be available on campus this fall. This includes individual study carrels, small group study rooms and touchdown space at The Sheldon and Tracy Levy Student Learning Centre. Study spaces in various faculty buildings will also be available, students are encouraged to connect directly with their faculties to learn more about available spaces.
University Library - The University Library will continue to provide both safe onsite services and robust virtual services to ensure that academic support is available to students, instructors and researchers regardless of their location or program delivery mode. The Library will be expanding onsite access to learning and study spaces throughout the fall, including computer and interdisciplinary research labs, and specialized experiential learning programs. The Library will continue to add services, programming and learning resources to meet all teaching, learning and scholarly, research and creative needs. Library renovations are also underway to update and renew spaces that will improve access as well as learning and research experiences for all.
More information on increased in-person supports and services and on-campus activities will be confirmed as we approach September.
Staff necessary to support increase of in-person activities will return to campus
At this time, staff who are needed to support the increase of in-person activities will be prioritized for a phased and gradual return to campus. Many staff will continue to work remotely into the fall and managers will provide staff notice if they are required to return to campus. Senior leadership approval continues to be required for any return to campus planning.
As fall will be a transition period, leaders can also begin developing plans to return additional staff throughout the fall semester to support operational requirements. In the coming weeks, leaders will be provided with guidance on the future of work at Ryerson, as we plan to incorporate new ways of working together that prioritize varying degrees of remote work where possible.
We continue to be thankful to those who have come to campus to support university operations throughout these challenging times.
Thank you
As always, I want to send a very sincere thank you to our entire community for persevering through this last year and a half of uncertainty, challenge and change. Regardless of your role at the university, these have been trying times and I am always very grateful for the way our community has taken care of each other. Your shared tenacity, patience and compassion have demonstrated what it means to be a part of this incredible community.
I know there will be other changes and challenges along the way as we navigate through the COVID-19 pandemic. With that in mind, please remember that there continue to be supports available to all of you at this time. Students can learn more about services available to them at the Ryerson Centre for Student Development and Counselling. Employees are encouraged to review the resources made available on the COVID-19 website regarding wellbeing as well as the Ryerson Recharge campaign.
Communications from the university will be on-going throughout the coming weeks, please continue to check our COVID-19 Updates page for the latest information.
I hope you enjoy all that this summer has to offer you and that you are able to spend time with those most dear to you. For those of you that will be coming to campus for the first time, and those who are returning, I truly look forward to seeing you there.
Mohamed Lachemi
President and Vice-Chancellor