Two first-year law students are first to receive Torys full scholarship
Scholarship recipients aspire to give back to their Indigenous communities
July 05, 2021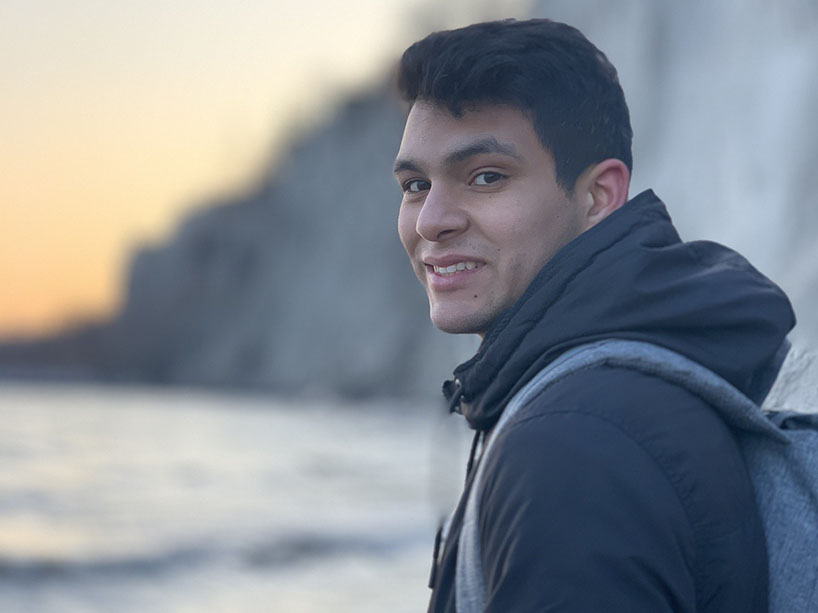 When Kyle Kahgee told his family he was one of two recipients of the full Torys LLP Scholarship for Indigenous law students, they asked if it was real. They thought he was playing another one of his quarantine pranks. But this time, he wasn't joking around.
"My family was so happy for me," says Kahgee, who just finished his first year at the Lincoln Alexander School of Law at Ryerson University. "When I first heard the news I was shocked and didn't know how to react. It really feels like a great accomplishment and I'm so grateful for the opportunity to share how far I've come with my family and friends."
Growing up in the Saugeen First Nation community, Kahgee knew that whatever career he decided to pursue he wanted to give back to the community and use his degree to give the Indigenous people a voice. He said, "I hope my journey demonstrates to Indigenous youth that education is a way forward for our people to advocate for our rights and to help foster reconciliation."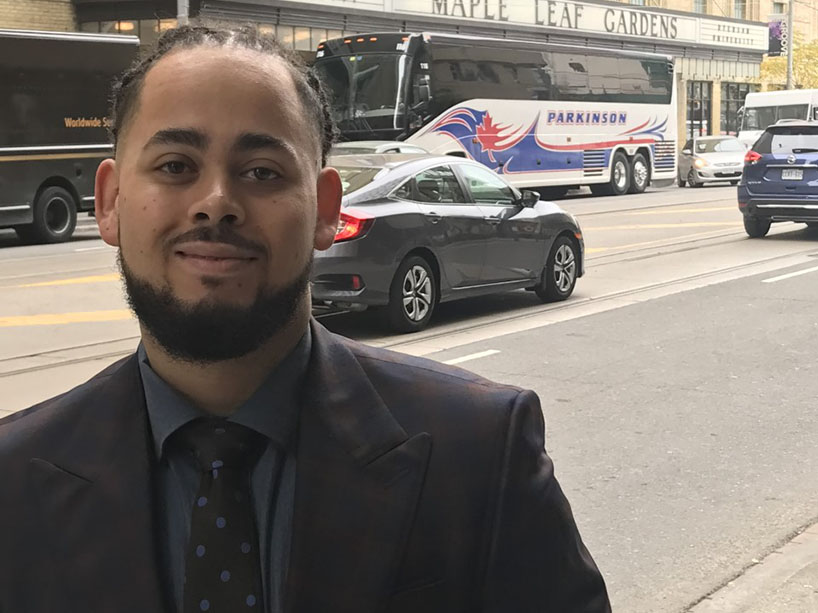 Devlin Williams, also in his first year of law at Ryerson, received the second scholarship. Williams is pursuing his law degree at Ryerson because he wants to "curate pathways for Indigenous and Afro-Indigenous students to pursue a career in the legal field."
"By going into this field, I want to show the people in my community that law school is not unattainable and the possibilities are there," says Williams. "There is a bit of a mystification of the legal field and I am working on taking this away."
In the next two years, four more first-year law students who are Indigenous will receive the full scholarship covering tuition for the three years of the program, supported by Ryerson and Torys as part of Indspire's Building Brighter Futures program.
Since 2004, Indspire has provided over $115 million in financial support to more than 37,500 First Nations, Inuit and Métis students. All Building Brighter Futures donations are matched by the Government of Canada which allows Indspire to be double the impact for students.
"This new commitment from the Lincoln Alexander School of Law is both meaningful and timely," said Mike DeGagné, president & CEO of Indspire. "Not only will it enable even more First Nations, Inuit and Métis students to embark on law- and justice-related studies, it also represents a renewed commitment to creating safe and vibrant spaces for Indigenous learners to pursue their dreams with a renewed emphasis on reconciliation in post-secondary settings. We are very pleased to acknowledge and celebrate this commitment."
Matt Cockburn, managing partner of Torys, congratulated Kahgee and Williams on receiving the scholarship and wished them well as they embark on their journey through law school and into the legal profession.
"Law school can open doors to a vast range of opportunities," said Cockburn. "The firm created this scholarship because we believe society is best served when these opportunities are available to everyone. The future of the legal profession relies on bright and talented individuals having the opportunity to pursue legal careers, making their own contributions to—and unique marks on—the profession and their communities."