Ryerson offers new fellowships for Indigenous and Black graduate students in engineering
Applications for the fellowships, valued at $30,000 per year over four years, are now open
July 26, 2021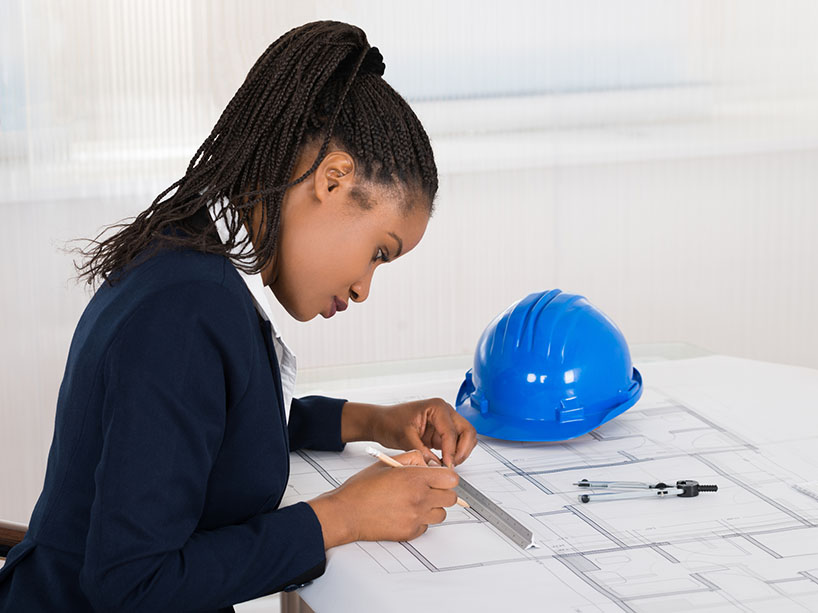 Institutions across Canada have recognized the urgent need to increase representation of Black and Indigenous experts in the field of engineering. Ryerson is one of eight universities in Canada who are now offering the Indigenous and Black Engineering and Technology (IBET) Momentum Fellowship to Black and Indigenous-identifying full-time PhD students in the Faculty of Engineering and Architectural Science (FEAS).
The fellowship is valued at $30,000 per year over four academic years. Up to two full-time FEAS PhD students each year will be awarded the IBET Momentum Fellowship.
"It was set up to address the fact that we have a lack of Indigenous and Black scholars in the engineering community," said Tom Duever, professor and FEAS dean.
Duever says the fellowship will help create educational pathways and better reflect the nation's demographic within engineering. And while the fellowship is new, Duever hopes that in the future it will be a national program.
While offering the opportunity to Black and Indigenous students to pursue graduate studies, the new fellowship will also improve the ability of engineering schools to recruit Indigenous and Black faculty members.
Duever says that, by the end of the program, 10 Indigenous and Black scholars with PhDs will have graduated. Eight engineering schools offer IBET Momentum Fellowships and at least eight more have expressed interest in participating.
"Let's say we get 16 or 20 schools on board, and there are about 43 engineering schools across the country," he said. "If we get even half of them, all of a sudden you have a pool of 200 Black and Indigenous scholars that could potentially be interested in faculty positions."
In addition to providing financial aid, the IBET Momentum Fellowship recipients will also receive access to mentorship, training and networking opportunities.
Applications opened in June and are open until 5:00 p.m. on Sunday, August 15, 2021.
Applicants must self-identify as Indigenous or Black and meet the minimum admission requirements for their chosen FEAS PhD program. Applicants must also be admitted into the first year of a FEAS PhD program in fall 2021 or later and remain in good standing for the duration of the fellowship.
For more information, visit the Indigenous and Black Engineering and Technology Momentum Fellowship page.