Ryerson University to present Malala Yousafzai, notable recipients with honorary doctorates
Yousafzai, a Pakistani-born activist for girls' education, Anishinaabe journalist Tanya Talaga and Justice Gregory Regis are among leaders to be recognized
May 06, 2021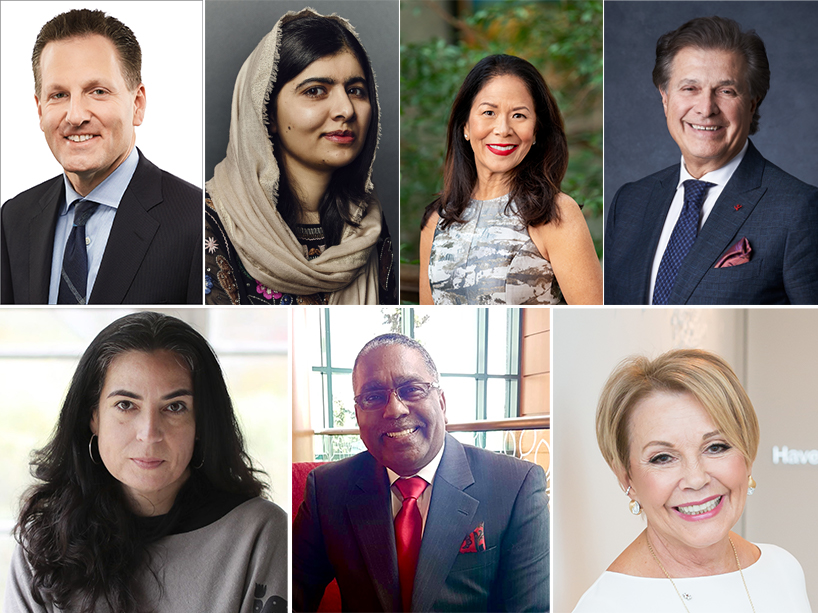 Girls' education and human rights advocate Malala Yousafzai is among seven extraordinary figures to receive honorary doctorates from Ryerson University this spring.
The degrees will be bestowed in a virtual honorary doctorate ceremony on June 21 at 2:30 p.m.
Along with Yousafzai, recipients include Donette Chin-Loy Chang, Mitch Frazer, Silvio De Gasperis, Emmanuelle Gattuso, Gregory Regis, Tanya Talaga.
Ryerson awards honorary degrees to those who have made extraordinary contributions to:
Academia and/or society in Canada or internationally, particularly in fields of interest to Ryerson;
The development of Ryerson University;
The betterment of culture, society or the local community.
Read below to learn more about the extraordinary achievements of this year's honorary degree recipients - and tune in on June 21 to hear them speak.
For more information about Ryerson's Spring 2021 convocation ceremonies, please visit Ryerson's convocation website.
Spring 2021 Honorary Doctorate Recipients
Below, meet Ryerson's 2021 honorary doctorate recipients:
Donette Chin-Loy Chang
Doctor of Laws, Honoris Causa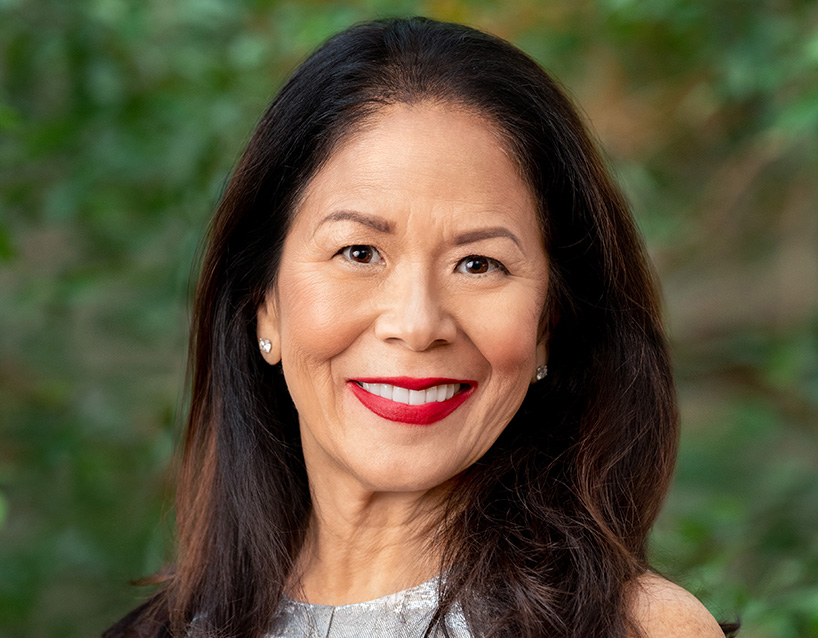 Donette Chin-Loy Chang graduated from Ryerson University's School of Journalism in 1978. She went on to work as a reporter and producer for CBC Radio before joining the global public relations firm Ruder Finn & Rotman as a consultant. Her role involved providing counsel to Jamaica's prime minister, Crown corporations and the media.
In 1990, Chin-Loy Chang founded the public relations firm Donette Chin-Loy and Associates in the Caribbean. Later, she became a partner in La Grassa Chin-Loy Communications, a Toronto-based public relations agency.
Chin-Loy Chang is a prolific philanthropist. Together with her late husband, G. Raymond Chang, OJ, OC, chancellor emeritus, Ryerson University, she has made transformational investments in the areas of education, health, social justice and the environment.
The recipient of an honorary degree from the University of the West Indies (UWI), Chin-Loy Chang and her family have led the UWI Toronto Benefit Gala Awards for over a decade. The gala is Canada's largest fundraiser for Caribbean student scholarships.
Committed to supporting inclusion, Chin-Loy Chang is a board member of the BlackNorth Initiative and an advisory board member of the Onyx Initiative. She also serves on the National Coalition of Canadians Against Asian Racism Committee.
Mitch Frazer
Doctor of Laws, Honoris Causa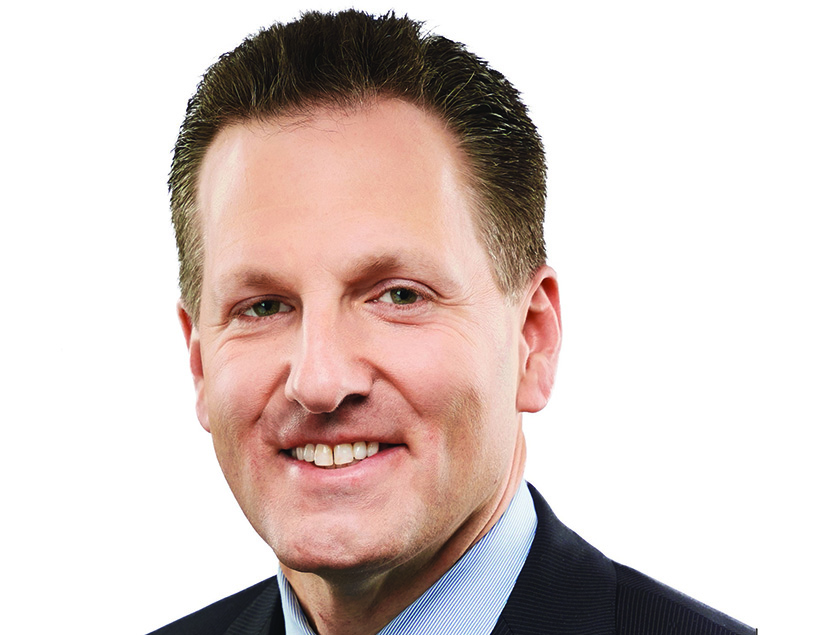 Mitch Frazer is a partner and the chair of the Pensions and Employment Practice at Torys LLP. His law practice focuses on all aspects of pension, benefits and employment.
Frazer was named chancellor of Ontario Tech University in 2020. He has also served as an adjunct professor at the University of Toronto's Faculty of Law and Osgoode Hall Law School at York University.
A strong supporter of Ryerson University, Frazer is the immediate past chair of the Ryerson Board of Governors. In addition, he founded the university's National Institute on Ageing and is a senior advisor to the dean of the Ted Rogers School of Management.
Frazer currently serves as chair of the Toronto French School (TFS) Foundation board of directors. A former member of the board of trustees of the Ontario Science Centre, he is also the immediate past chair of the TFS board of directors and the North York General Foundation board of governors.
Frazer has received a number of awards and honours. They include a Queen Elizabeth II Diamond Jubilee Medal and the Ontario Bar Association's Award of Excellence in Pensions and Benefits Law. In 2019, Frazer was named one of Canada's top 25 most influential lawyers by Canadian Lawyer magazine.
Silvio De Gasperis
Doctor of Engineering, Honoris Causa
Silvio De Gasperis came to Canada from Italy when he was just six years old and went on to study civil engineering at Ryerson University. Today, as the founder, president and chief executive officer of the TACC Group, he leads one of the largest privately owned employers in the construction and land development industry in the Greater Toronto Area.
The TACC Group consists of several vertically integrated companies which includes TACC Developments, TACC Construction, Trans Power Utility Contractors Inc., DECAST Ltd., DiCrete Construction Ltd. and DECO Homes.
The TACC Group has developed and built many communities in the GTA where families desire to live, work and play. De Gasperis is committed to ensuring their continued success in the future and has served on many not-for-profit and public boards while continuing to support numerous philanthropic causes.
Emmanuelle Gattuso
Doctor of Laws, Honoris Causa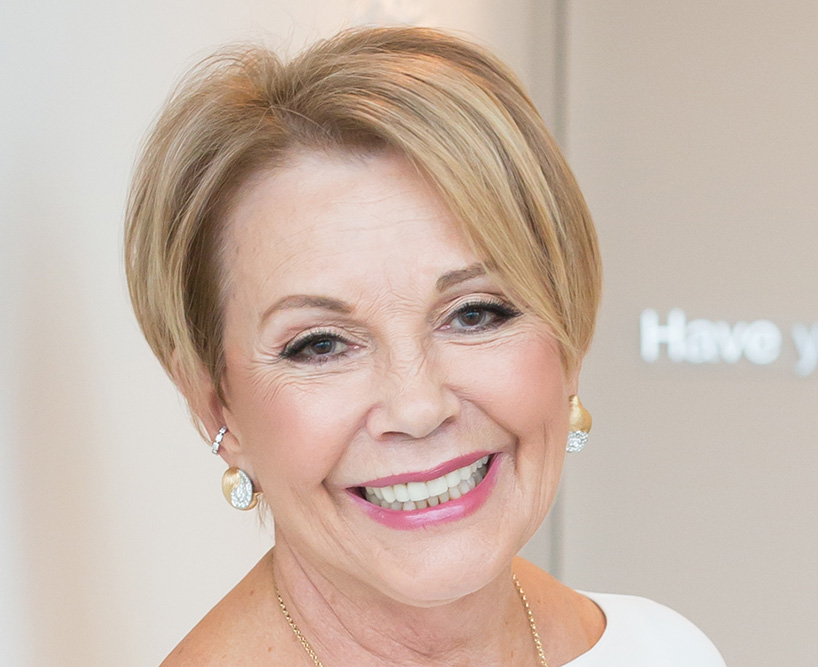 Emmanuelle Gattuso began her career in Montreal before launching a communications consulting firm in Vancouver. Fluently trilingual, she served as a press attaché, and later the director of communications, for the Office of the Commissioner of Official Languages in Ottawa.
A co-founder of the national non-profit organization Canadian Women in Communications, Gattuso is currently a member of the board of trustees of the Art Gallery of Ontario. She has been inducted into both the Order of Canada and the Order of Ontario.
A committed philanthropist, Gattuso spearheaded the development of the Gattuso Rapid Diagnostic Centre at the Princess Margaret Cancer Centre. In addition, she and her husband, Allan Slaight, have established a "superfund" to help the centre attract the world's top cancer scientists and doctors.
Gattuso has supported many organizations through her charitable foundation, La Fondation Emmanuelle Gattuso. They include Camp Oochigeas, a camp for children affected by cancer, the National Ballet of Canada and a number of museums and galleries. She has also raised several millions of dollars for the Ontario Veterinary College.
Most recently, Gattuso supported the creation of the Gattuso Centre for Social Medicine Innovation at the University Health Network. The centre implements and evaluates new models of care to improve health outcomes among Toronto's vulnerable populations.
Gregory Regis
Doctor of Laws, Honoris Causa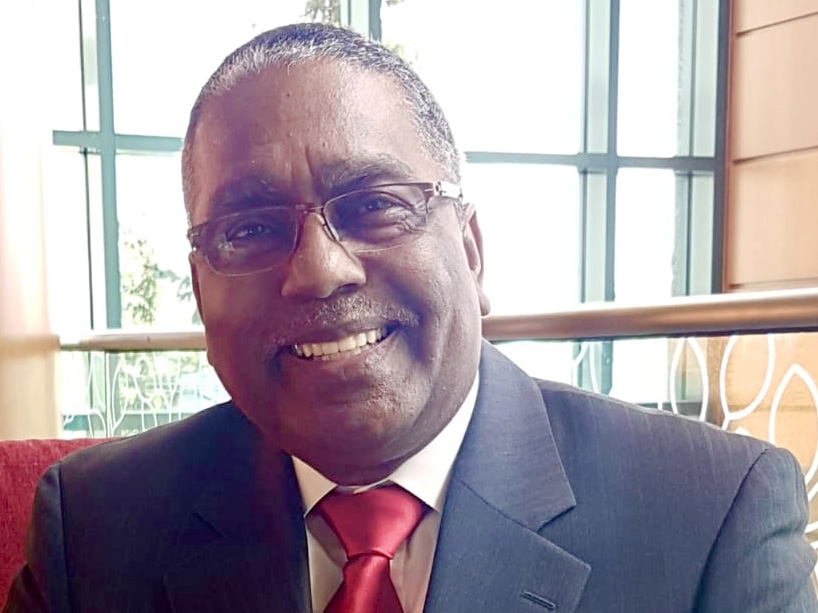 Gregory Regis was born in St. Lucia and began his journalism career with the country's national newspaper, The Voice. He later joined Radio St. Lucia and was a correspondent for several media outlets, including the Associated Press, the Trinidad Express and Radio Antilles. After immigrating to Canada, he worked as an editor for CBC.
Regis graduated from Ryerson University's School of Journalism and Osgoode Hall Law School at York University. He was an assistant Crown attorney in Durham (Oshawa) before his appointment to the Ontario Court of Justice in 1999.
The first Saint Lucian to serve as a judge in Canada, Regis was appointed regional senior justice for the Central East Region in 2007. He was the first non-white person to hold the office and completed the maximum two terms in 2013. Now retired, he continues to serve as a judge part-time.
Appointed a Ryerson distinguished visiting professor in 2017, Regis is a former member of the Black Community Consultative Committee of the Toronto Police Services Board. As a volunteer, he has held leadership positions with numerous groups, including the Caribbean Cultural Committee and the Canadian Council for International Cooperation.
Regis has received many distinguished honours. They include a Queen Elizabeth II Golden Jubilee Medal, the St. Lucia Governor General's Award, the Harry Jerome Lifetime Achievement Award and the African Canadian Achievement Award.
Tanya Talaga
Doctor of Laws, Honoris Causa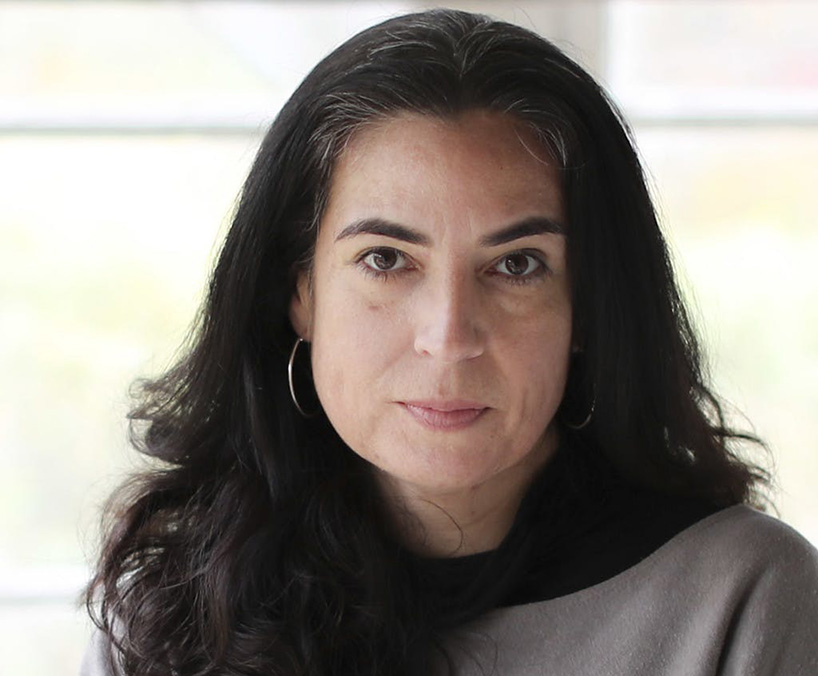 Tanya Talaga is an Anishinaabe journalist and speaker. Her mother's family is from Fort William First Nation and her father was Polish-Canadian.
For more than 20 years, Talaga wrote for the Toronto Star, covering everything from health and education to investigations and Queen's Park. A five-time nominee for the Michener Award for Public Service Journalism, she was a member of two teams that won a National Newspaper Award for Project of the Year.
The first Anishinaabe woman to deliver the CBC Massey Lecture Series, Talaga was the 2017 - 2018 recipient of the Atkinson Fellowship in Public Policy. Today, she is president and chief executive officer of Makwa Creative Inc., a media production company that amplifies Indigenous voices.
Talaga has written two national bestselling books. The first, Seven Fallen Feathers, won the RBC Taylor Prize, the Shaughnessy Cohen Prize for Political Writing and the First Nation Communities Read Award: Young Adult/Adult. The book was also a finalist for the Hilary Weston Writers' Trust Prize for Nonfiction and the BC National Award for Canadian Non-Fiction.
Talaga's second book is All Our Relations: Finding The Path Forward. It was a finalist for the Hilary Weston Writers' Trust Prize for Nonfiction and a finalist for the British Academy's Nayef Al-Rodhan Prize for Global Cultural Understanding.
Malala Yousafzai
Doctor of Laws, Honoris Causa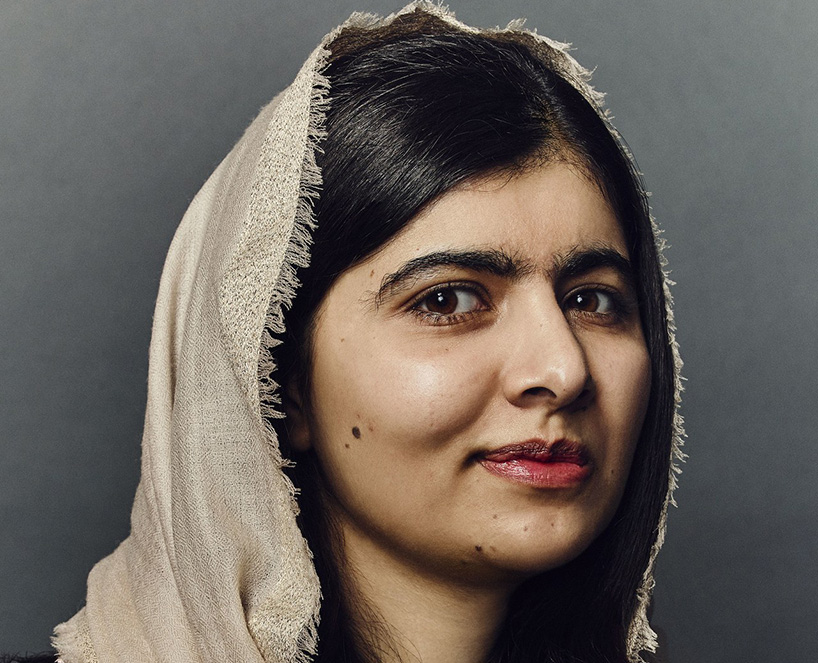 Malala Yousafzai is a Pakistani-born activist for girls' education. At age 11, she became an anonymous blogger for the BBC, detailing life in her Taliban-occupied hometown and the group's restrictions on female education. After Yousafzai's identity was revealed, she and her father, Ziauddin, continued to speak out about the right to education.
In retaliation for her activism, the Taliban shot Yousafzai in 2012 as she was returning home from school with her friends. The assassination attempt was widely condemned and brought global attention to Yousafzai, who was then just 15 years old.
After recovering from the attack in the United Kingdom, Yousafzai became a public advocate for girls' education. Together with her father, she co-founded the Malala Fund, which highlights the social and economic impact of girls' education and empowers girls to demand change.
In 2014, Yousafzai became the youngest person to receive the Nobel Peace Prize. She and co-recipient Kailash Satyarthi, a children's rights activist from India, were honoured for their efforts to ensure all children have access to free, safe and quality education.
In 2017, Yousafzai was named a United Nations Messenger of Peace to raise awareness of the importance of girls' education. Last year, she graduated from Oxford University with a bachelor's degree in philosophy, politics and economics.
---
Related stories: