Ryerson researchers working with NeuronicLABs to develop portable, rapid COVID-19 testing device
Technology can be used in congregate settings to allow for reopening public settings
May 28, 2021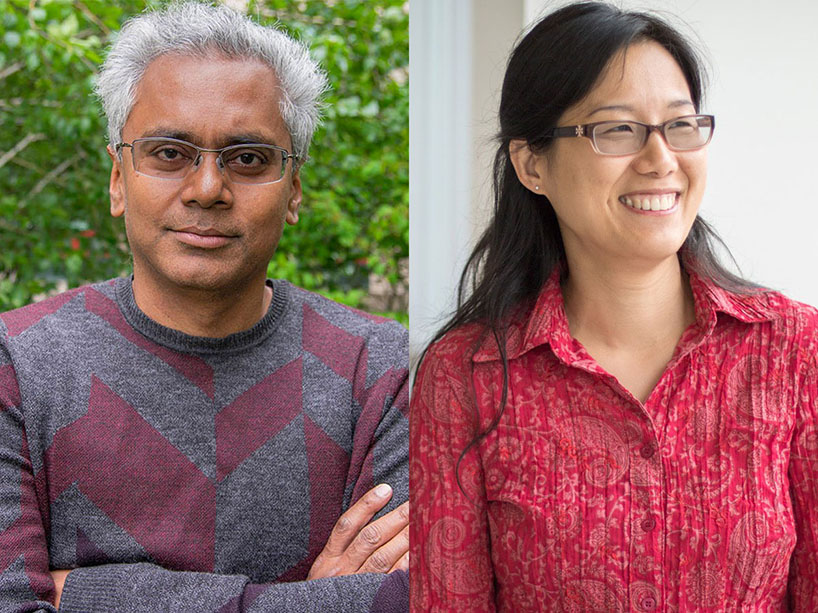 Ryerson researchers have designed nanosensors that can facilitate rapid testing of saliva samples to detect COVID-19, a technology which has been licensed by a medical device startup for use in a portable molecular diagnostics platform.
Engineering professors Bo Tan and Krishnan Venkatakrishnan and their team had been researching the use of nanosensors for molecule detection. After the first pandemic lockdown in Ontario began in March 2020, they were approached by Simona Botos, the CEO of Toronto-based NeuronicLABs, whose idea that nanotechnology and artificial intelligence could be used to develop a rapid and reliable COVID-19 test led her to connect with the researchers.
Professors Tan and Venkatakrishnan adapted their molecule detection technology work with nanosensors for COVID-19 testing. They had designed and fabricated nanonsensors to amplify the signal from a Raman spectroscope, which uses photons for molecular analysis, making it sensitive enough to test for cell components – and now, viruses. Using saliva samples, the technology can produce a test result for COVID-19 in about two minutes.
"Our objective is to have this tool in schools, or we can go back to travel," said professor Tan. "That's our targeted application area, in those congregation places, reopening public facilities."
Industry partnership
The licensing deal with NeuronicLABs offers the prototyping and mass production capacity needed to take the research from the lab to the market, as well as navigating the Health Canada approval process, says professor Venkatakrishnan. "It's a different ball game when you need to go to a complete, commercialized product," he said. The collaboration has received support in the form of an Alliance grant from the Natural Sciences and Engineering Research Council of Canada. While the company is leading the development of the device for approval for use in the marketplace, they are working closely with the Ryerson researchers for testing and validation.
"This technology, complemented by our engineering expertise in creating and designing a fully automated system to perform mass testing, can lead to a remarkable, scalable testing solution. We are excited by the possibilities ahead and look forward to working together. At this juncture, it is very important to accelerate research and development in technology that can save lives," said Botos.
Future applications
In addition to using these sensors for COVID-19, professor Venkatakrishnan says there is a huge potential for application with other diseases, now that a platform has been created.
"We can easily adopt it to any different type of virus. Even if there's a mutation, we should be able to detect mutations," said professor Venkatakrishnan. They plan to tackle HIV detection, as well as other viruses, in collaboration with NeuronicLABs in the future.
Related stories: