$1M gift from Ryerson's chancellor establishes Racial Justice Scholar-in-Residence
New Faculty of Law initiative will advance critical research and scholarship in racial justice
April 30, 2021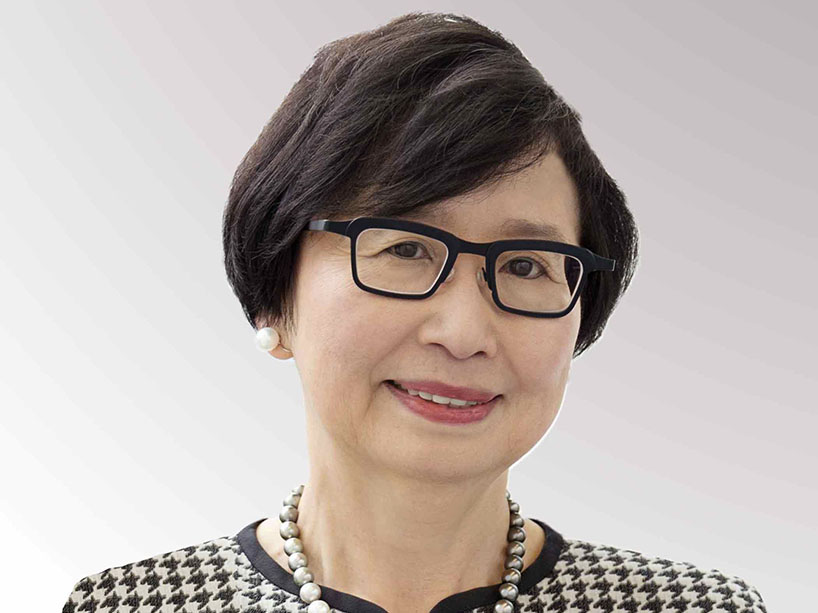 May is Asian Heritage Month, and Ryerson's Chancellor, Janice Fukakusa, has given the university added reason to celebrate with a gift to the Faculty of Law to advance racial justice. The gift furthers Chancellor Fukakusa's ongoing commitment to transform Canadian institutions and shape a more inclusive and just society.
"Over my career and in other work in the community, I have tried to support the aspirations of diverse professionals through mentorship and advocating for systemic change," says Chancellor Fukakusa, who is the former chief administrative officer and chief financial officer at RBC. The chancellor was named one of the 25 Most Powerful Women in Banking from 2012 to 2016, in part in recognition of her willingness to use her position and voice to champion equity, diversity and inclusion in corporate Canada.
Last year, as incidents of violence and hate towards Asian Canadians began to rise with the onset of the COVID-19 pandemic, Chancellor Fukakusa and other members of the Ryerson Advisory Committee to Combat Anti-Asian Racism launched the Responding to Hate Toolkit. The resource aims to improve the reporting of incidents of hate or discrimination, and ultimately to change the narrative, speaking to the positive contributions of Asian Canadians.
This spring, with researchers from Ryerson's Faculty of Community Services, the chancellors will also help launch a project sharing the personal experiences of Asian Canadians who have experienced racism during the pandemic, including frontline workers. "We are seeing an increase again recently in anti-Asian racism," says Chancellor Fukakusa. "So we are raising our collective voice in this way to call for social justice."
Racial Justice Scholar in Residence program
This desire to pursue a more just society is what attracted Chancellor Fukakusa to Ryerson's Faculty of Law generally and to the Racial Justice Initiative in particular. "It's the first new law school in Toronto in over a century so there is an exciting opportunity to do things differently, make the legal profession more accessible and equitable, and equip students to respond to evolving societal challenges such as issues of racial justice. Social justice, diversity and inclusion are core values for me and my family, and I saw alignment in the work of the Racial Justice Initiative at Ryerson Law."
The Belbeck-Fukakusa Family Foundation is contributing $1 million to establish the Chancellor Janice Fukakusa Racial Justice Scholar in Residence program, through which Ryerson Law will attract and nurture leading scholars in critical race theory, conduct innovative research, and share that knowledge widely through lectures, conferences, and judicial training for students and practitioners.
In the coming years, the Chancellor Fukakusa Racial Justice Scholars will weave racial justice throughout the school's curriculum, help to develop a racial justice legal clinic and a program of funded internships, mentoring and experiential learning opportunities for students. The named position will play a key role in the overall Racial Justice Initiative, which will serve as a critical bridge between scholarship, law, policy and practice.
Shaping a more just and equitable future
"Chancellor Fukakusa's care for our community is inspirational," notes Ryerson President Mohamed Lachemi. "Her gift to create the Chancellor Janice Fukakusa Racial Justice Scholar in Residence program is in keeping with values she has lived throughout her life and career. It fuels Ryerson's mission around inclusivity, and will form a cornerstone of Ryerson Law's work to shape a more just and equitable future."
"On behalf of our faculty, staff and students, l want to express my deepest thanks to Chancellor Fukakusa for collaborating with us to kickstart Ryerson Law's Racial Justice Initiative," says Donna E. Young, founding dean of Ryerson Law.
"This visionary investment will not only advance critical research and scholarship in racial justice, it will accelerate our engagement in focused programming, advocacy and policy dialogue. This gift is emblematic of our vision to achieve meaningful and lasting change in the justice system for racialized communities in Canada."
The gift to Ryerson Law is only the most recent contribution to Ryerson from the chancellor and her family. In 2016, as chair of the Ryerson Board of Governors, Chancellor Fukakusa and her husband Greg Belbeck made a $1 million gift through the Belbeck-Fukakusa Family Foundation to Ryerson's Brookfield Institute for Innovation and Entrepreneurship to launch Digitally Lit, a digital literacy and coding project for school-age children. The chancellor is also co-chair of the Faculty of Science Mentoring Program, where she participates as a mentor.
On April 7, Ryerson announced that the Faculty of Law will be renamed the Lincoln Alexander School of Law at Ryerson University. The renaming will be made official at an inaugural year-end celebration (external link) , which will take place virtually on May 6, 2021.