New and accessible mental health resources for frontline workers
Ryerson researchers are developing tools to help those most vulnerable to mental health struggles
April 22, 2021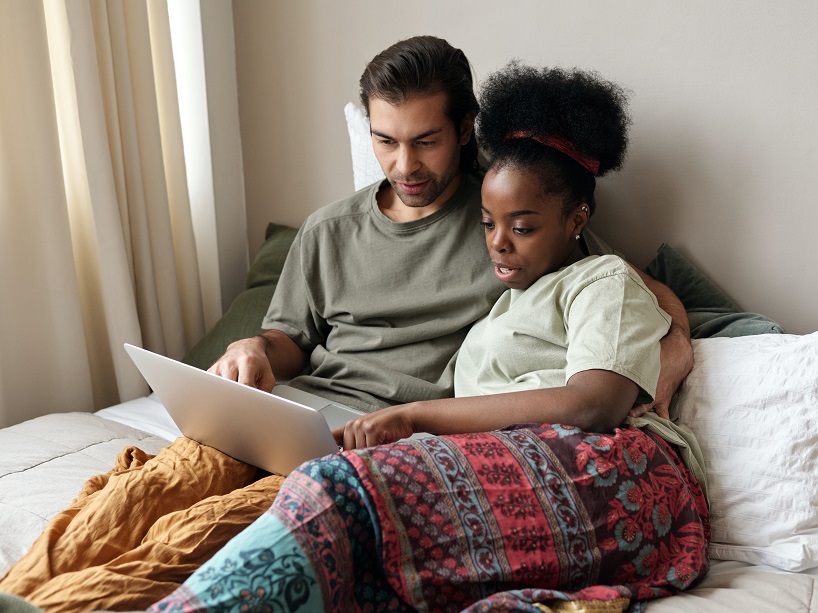 For more than a year now, we've been living through constant stress and uncertainty. A recent Statistics Canada, external link survey found that one in five Canadians are experiencing symptoms of depression, anxiety or post-traumatic stress disorder (PTSD).
The pandemic is taking an even greater toll on the mental health of frontline and essential workers. Some researchers at Ryerson have pivoted their studies to help develop resources that are easy to access and can meet the unique needs of this time.
"There are so many barriers to people getting good treatment and as someone who's been promoting couple and individual therapy for PTSD for a long time, I wanted to develop a program that we could take directly to the people, that could actually reach people where they're at," said Candice Monson, psychology professor and director of IMPACT Lab at Ryerson.
Monson co-developed Couple HOPES, external link (Helping Overcome PTSD and Enhance Satisfaction), an online guided self-help intervention that helps couples enhance their relationship functioning when a partner is experiencing symptoms of PTSD.
Convenience and accessibility
Originally designed to help those who are at a higher risk of PTSD, such as military personnel, veterans and first responders, Couple HOPES is now a helpful tool for all frontline health-care workers affected by the COVID-19 pandemic.
"The program helps combat the stigma associated with seeking mental health services and also addresses the logistical, economic, geographic and social barriers to help. It's a free resource that couples can access through their tablets or laptops in their own time," Monson said.
The online guided intervention consists of seven interactive modules that are about 30 minutes each and include engaging videos as well as activities and practice assignments that couples can do together.
Although couples don't have to be experiencing relationship troubles to participate in the program, Monson acknowledged that even people who have otherwise healthy relationships might be struggling right now as the COVID-19 lockdowns force us to be in perpetual contact with our loved ones.
For individuals and couples who aren't sure what symptoms they should be looking out for, Monson pointed out some of the telltale signs of PTSD.
"A person with PTSD is going to be reliving the trauma – thoughts and images will come back, nightmares about what happened, smells and sights will trigger the reminders. People might also have trouble sleeping, have a big startle response, be irritable and edgy," Monson said.
As a partner or loved one, "avoidance, emotional numbness and detachment are the signs you would pick up on most," Monson added.
To learn more about the Couple HOPES program and to participate in the research study, visit the Couple HOPES website, external link.
Personalized wellness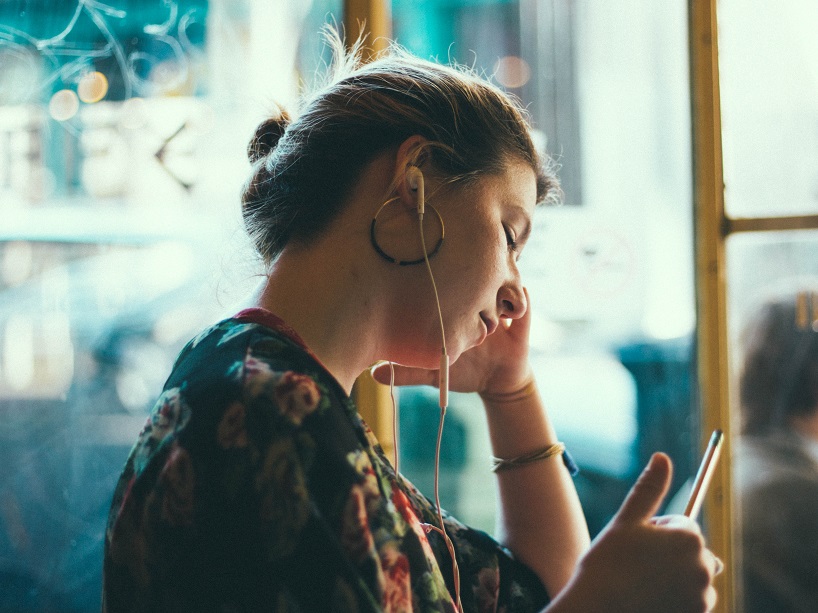 Ryerson's SMART Lab, external link is also helping people take control of their mental health through research and resources that focus on music as a tool to enhance mental and emotional wellbeing.
"I've been doing research on music and emotion for about two decades now. One of the things we've found strong empirical support for is the idea that listening to music can regulate stress," said Frank Russo, psychology professor at Ryerson and director of SMART Lab.
Russo is also the scientific advisor for LUCID, external link, a Ryerson startup that focuses on turning music into medicine and providing evidence-based digital music therapy.
"In the past, we've researched what kind of music, not genre but the emotions in music, causes people to regulate stress," Russo explained. "Calming music is really effective in getting people's heart rates and breathing back to normal after a stressful event. They report feeling calm quicker than they do with other kinds of music, no music, or white noise. With LUCID, we are looking at whether this process can be optimized through AI optimized playlists."
LUCID delivers personalized music sessions through its free mobile app called Vibe, external link. Playlists are tailored to each person's unique cognitive response and desired outcome – whether it's reduced stress, better sleep, or enhanced energy and focus.
Harnessing the power of music to address growing levels of stress and anxiety disorders, the playlists curated by Vibe are optimized by cognitive science, music theory and artificial intelligence. The playlists are also intuitive – they dynamically adjust, in real time, as the app observes a user's response to the music.
"Anxiety is one of the most pressing problems in our world today, and not everyone has access to talk therapy. Not everyone has the willingness to do meditation training. Medication is another mechanism, but it's not for everyone and of course it comes with side effects," Russo said.
The most recent study, external link published by SMART Lab and LUCID shows that music can be more effective in treating moderate anxiety than other forms of sound-based therapy. These findings suggest that music is an important, easy to access resource that helps combat stress and anxiety.
---
Vibe is available for download on the App Store, external link and Google Play, external link.
Related stories: