Honouring George Floyd
The global push for accountability, justice and change
Category:
From the Vice-President, Equity and Community Inclusion
April 23, 2021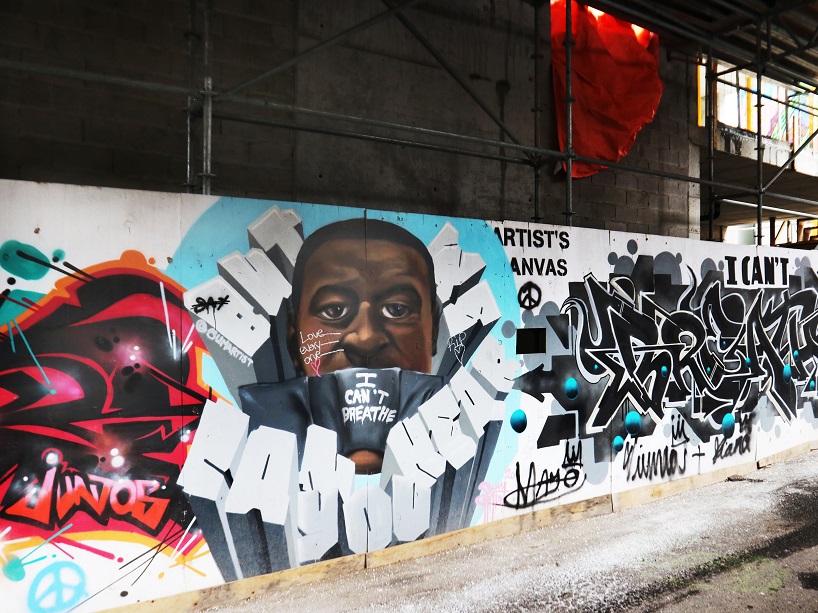 Last week, communities around the world waited with bated breath for some semblance of justice for George Floyd. When ex-officer Derek Chauvin was found guilty of his murder, many of us exhaled a sigh of relief, cried exasperated tears of joy and were grateful that the jury didn't take long to do the right thing.
The fact that there was ever any doubt is telling.
Though this tragedy took place in the U.S., it sparked fury and action around the globe because it was a jarring reminder that systemic racism is alive and well; that law enforcement in a number of countries can snatch away the lives of civilians with impunity.
In 2021, Black people everywhere still fight to be seen as human, as worthy and as deserving of safety from those institutions meant to protect all people. A recent report (external link) from the Ontario Human Rights Commission (OHRC) found that Black people are more likely than others to be arrested, to be charged and over-charged, and to be struck, shot or killed during interactions with the Toronto police.
What happened to George Floyd is happening daily to marginalized groups the world over, and while this has been a particularly emotional year against the backdrop of the COVID-19 pandemic, the realities of racial injustice aren't new.
And so, we must keep going. We may be frustrated, angry and tired, but the work must continue. Everyone has a role to play in dismantling the systems and structures that were born of white supremacy. Postsecondary institutions – hubs of innovation, possibility and hope – must act as leaders and facilitate new ways of thinking and driving systemic change.
At Ryerson, we've put several measures in place in support of our racialized community members, such as providing safety and security personnel training in equity, diversity and inclusion and anti-Black racism; creating committees and networks dedicated to knowledge sharing and collaboration in safe spaces; seeking engagement opportunities across different areas to promote authentic cross-cultural relationships; and offering dedicated counselling support to those in need. As part of the university's Presidential Implementation Committee to Confront Anti-Black Racism, Ryerson's senior leaders and campus partners are unified and working hard to bring to life the recommendations of the Anti-Black Racism Campus Climate Review Report. Our efforts are works in progress and the solutions are sometimes unclear, but one thing is certain: we must be unified in our fight for true inclusion, equity and justice.
At its core, last week's verdict was about accountability in the absence of justice. True justice would have been George Floyd being treated humanely in that moment, and going on to live a long and happy life. Instead, he has become an international symbol of discrimination at its ugliest, but we must remember that he was a man before he was injustice personified; he was someone's son, father, brother and friend before he was a catalyst for change.
Derek Chauvin's fate has yet to be determined, but we've caught a glimpse of what's possible when we speak up, protest and take collective steps in the right direction. Families and loved ones will continue to grieve, but there is hope – almost one year later – that we are headed down the right path.
As we remember George Floyd, and as we feel the weight of his loss and the losses of those who came before and after him, my hope is that we are compelled to do the right thing in our own lives. We have enough examples now; how we honour the regrettable legacies of those gone too soon is up to us.
Denise O'Neil Green
Vice-President, Equity and Community Inclusion, and Co-Chair, Presidential Implementation Committee to Confront Anti-Black Racism