Virtual learning and teaching, remote work to continue for Spring and Summer 2021
Our priority remains the health and safety of our community
Category:
From the President
February 04, 2021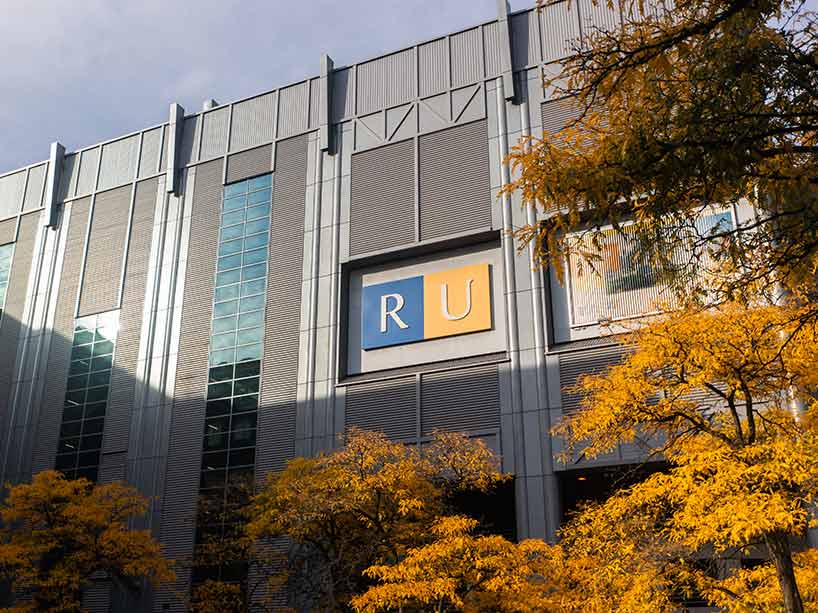 As the COVID-19 pandemic continues in our city and province, and in the best interests of our students, faculty and staff, Ryerson University courses will be delivered remotely this spring and summer.
A limited number of programs will continue to offer in-person instruction as allowed by government and public health guidelines, while adhering to mandatory mask requirements, physical distancing and capacity limitations in each instructional space.
Remote work for the majority of our employees will also continue until at least the conclusion of the spring and summer terms on Friday August 13, 2021. A sincere thank you to our faculty and staff who are required to continue coming to campus to ensure the continuation of critical services.
I recognize that many of us are looking forward to a time when we can be together on campus again. I want to thank you for your continued patience, resilience and commitment to one another in adapting to our current way of living and learning. A continued remote learning environment will limit the spread of COVID-19, and we all must do our part to keep each other safe.
Spring Convocation
As the winter term is the final semester for our students graduating this spring, special attention will be paid to ensure academic requirements are met to allow those students to graduate on time.
We have once again made the decision to postpone in-person convocation ceremonies, our June convocation will be held virtually. I want to reinforce that all 2020 and spring 2021 graduates will have the opportunity to participate in a future ceremony in-person and to cross the convocation stage, if they choose. We know that this is a major milestone in our students' lives and an event when they can fully celebrate with their family and friends; please know that we will make arrangements for graduates to come back to formally convocate once it is safe to do so.
Coming to campus
With the current provincial Stay-at-home order in effect until at least February 10, we ask all of you to please continue to stay at home whenever possible. Information on the current stay-at-home order for students, faculty and staff can be found on the university's COVID-19 website.
For our community members that are approved to come to campus, please continue to refer to the guidelines and processes that Ryerson has implemented to limit the spread of COVID-19:
Planning for Fall 2021 continues
Our priority remains the health and safety of our community; the university continues to follow and adhere to evolving public health advice and government directives in planning for the fall 2021 term. We will not ask anyone to come to campus until our government and public health agencies have told us it is safe to open and that the safety and well-being of our community can be assured. This will likely mean a gradual return, prioritizing areas that would most benefit from in-person interaction. The university is actively planning for a number of scenarios in advance of the 2021-22 academic year and we will keep you informed as decisions are made.
My thanks to all of you for your continued strength, resilience and commitment to your work and education.
Mohamed Lachemi
President & Vice-Chancellor