Update on Ryerson's financial health – looking to the future
President Lachemi explains university's status and plans
Category:
From the President
February 09, 2021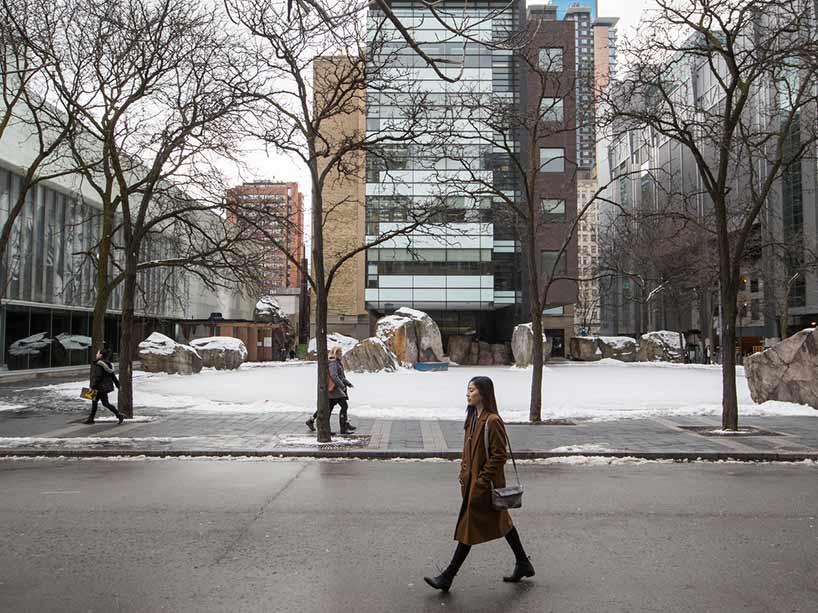 It is undeniable that the COVID-19 pandemic has negatively impacted the financial stability and earning power of organizations across Canada. I know that many of us have seen the businesses in our neighbourhoods shutter and have been following the news coverage of the impact the global pandemic continues to have on our economy.
Understandably, some of you may be interested in Ryerson University's fiscal health. As with all sectors across the province, country and the world, Ontario's universities are feeling the impacts of the pandemic; one need look no further than the challenges facing Laurentian University in Sudbury. Our institutions are experiencing broad and increasingly complex financial repercussions that will have long-term implications for our sector, our students and the communities we serve.
I am pleased to share with you that, despite many of these new challenges, Ryerson remains in good financial standing. The university has a long history of strong governance and forward looking budgetary and sound financial management practices. Our Board of Governors requires the university to develop an annual budget that does not result in a deficit, and the university has presented balanced budgets every year for the last decade. Ryerson University is committed to a transparent and open budget process, which includes broad and accessible consultation with our community.
Since Ryerson University's inaugural private debenture offering in 2017, Ryerson is required to undertake periodic credit rating reviews. Ryerson University currently has a Aa3 credit rating (external link) as issued by Moody's Investor Services. Annual credit ratings are a standard measure of financial health and a valuable tool in objectively monitoring and analyzing Ryerson University's credit worthiness.
Budget planning during a global pandemic
In response to the arrival of COVID-19 in our province last winter, Ryerson established several working groups comprised of senior leadership from across the university to respond to the challenges created by the COVID-19 pandemic; this included evaluation, analysis, and the development of mitigation strategies for COVID-19 related costs.
While we have been operating under a remote model since last March, the university's usual expenses have not changed due to the pandemic. All teaching, learning, instruction and support services that students would normally receive if they were on campus continue to be available remotely.
At the same time, the university has incurred additional costs and losses in direct response to the pandemic. We have invested in emergency student bursaries, provisions for learning and teaching remotely, new software licences, electronic library materials, the development of online courses and increased hours for teaching assistants. These are just a few of the additional costs required for Ryerson to continue to deliver the quality of education that our university is known for.
In addition to these expenses, we have also experienced a decrease in ancillary revenues that are normally generated by parking, food services, retail sales, residence fees, and theatre and venue rentals. The university has also faced a 10 per cent reduction in domestic tuition, which was put in place in 2019-20. This has frozen tuition rates at a time when our annual expenses continue to grow by approximately three per cent.
In order to maintain a healthy, financially sustainable university system that is vital to Ontario's economic and social well-being, many universities are seeking additional revenue flexibility to ensure that our institutions are supported and are able to recover from these financial challenges.
2021-22 budget planning process
While the university is in a good financial and budgetary position we are not without our challenges and the university must continue to be strategic with our budget management.
The university's fiscal year ends on April 30th, and we have just begun the budget cycle for 2021-22. The university will be looking at numerous ways to address reductions in funding, reduced revenues, and increased expenses. As always, our budget planning process will take into consideration the university's strategic planning framework, while addressing the current environment, and will reflect the university's core values and will be guided by the following principles:
Priority on students
Protection of Ryerson's core business
Fairness and transparency
Forward-looking
Wide consultation with the community
Providing access to a high-quality post-secondary education is an important institutional value, and the university remains committed to funding activities that allow us to be bold in our thinking, actions and decisions.
As always, our budget process for this year will include opportunities for broad community consultation, including virtual town halls. Dates and details for these consultations will be shared in Ryerson Today soon.
In the meantime, if you wish to learn more about our budget process and priorities, I encourage you to visit the university's budget website.
Mohamed Lachemi
President & Vice-Chancellor