Urban planner makes the case for a human rights approach
Ryerson graduate believes effective community planning incorporates justice, accessibility and affordability
January 21, 2021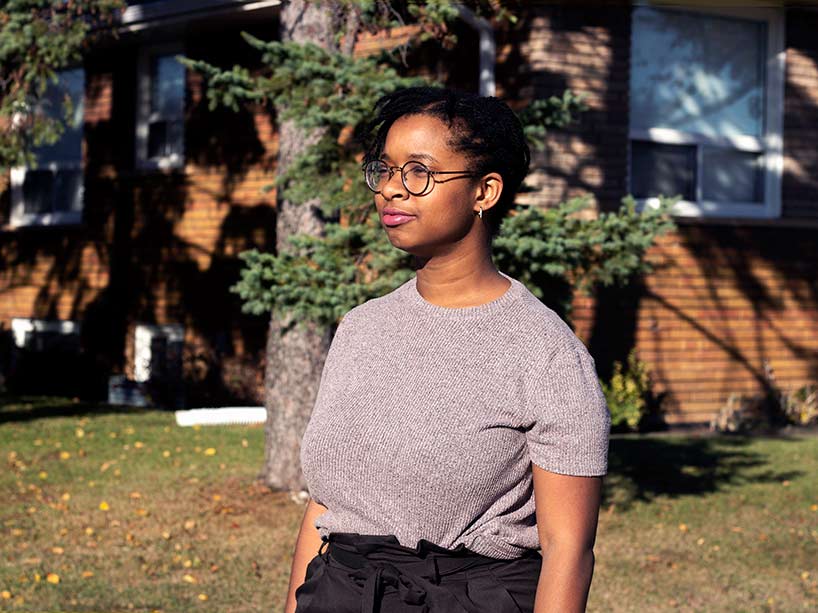 For Cheryll Case (urban and regional planning '17), urban planning is about people, not buildings. As the founder and principal urban planner of CP Planning (external link) , an organization that specializes in community planning, she helps communities reimagine spaces and make them work better for the people.
"I feel like a lot of times in urban planning, there's a lot of attention on the final product and what it's going to be – and not enough focus on the people, the conversations that need to take place and the relationships that need to be formed," said Case.
Since co-authoring a 2017 report titled Protecting the Vibrancy of Residential Neighbourhoods (external link) , Case has been a strong advocate for affordable housing, inclusive planning and applying a human rights lens to planning projects.
She believes that at the core of a human rights-based approach is an understanding that inequality and marginalization denies people their rights and keeps them in poverty.
A firm believer in the power of planners to shape how cities work, she says there's a shift in how the industry views affordable housing – citing the federal government's National Housing Strategy Act, which in 2019 recognized adequate housing as a fundamental human right.
Engaging residents in the planning process
Through her firm, she prioritizes cultivating relationships with marginalized communities, nonprofits and community groups before building and reimagining their neighbourhoods to ensure their input.
For example, one of the many things the COVID-19 pandemic highlighted was the issue of food insecurity. Case is a big supporter of FoodShare Toronto (external link) 's push to convert the city's golf courses into urban farms, which would allow community members to grow their own produce.
"What really drew me to planning specifically is its role as a facilitator," says Case.
Last year, she also held a workshop that envisioned a city through feminist perspectives, addressing questions like "what would a city look like if it was told through a feminist narrative and was built with feminist intentions and feminist interests?"
She believes that planning needs to evolve from the concept of planning in the public interest because "public interest has traditionally meant the interests of the white homeowner, the white male homeowner with the wife. Not the single woman, not the immigrant."
A human rights approach, Case says, can change planning processes that have discriminated against women and people with disabilities. The legacy of applying this approach to improve health, equity and inclusion shows that planning is a "powerful space" that can make cities better places to live.