Remi Warner named director, Human Rights Services
Warner brings extensive experience in education and human rights
Category:
From the Vice-President, Equity and Community Inclusion
January 26, 2021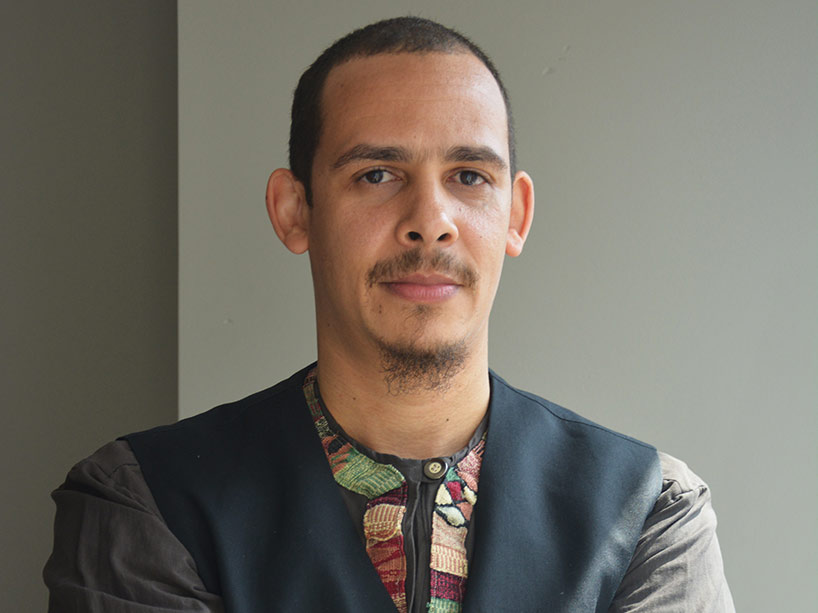 I am pleased to announce the appointment of Remi Warner as director of Ryerson's Human Rights Services. Before taking up his role in January 2021, Remi worked to advance human rights, equity and inclusion at the Ontario Human Rights Commission, the Ontario Public Service Cabinet Office and the Toronto District School Board.
As manager of the Anti-Racism Directorate (ARD) at the Cabinet Office, Remi led the development of the Ontario Government's (PDF file) A Better Way Forward: Ontario's 3-Year Anti-Racism Strategic Plan (external link) . He also played a lead role in drafting Ontario's 2017 Anti-Racism Act, the first anti-racism legislation of its kind, and in developing Ontario's Data Standards for the Identification and Monitoring of Systemic Racism.
Most recently, in his role as senior manager of the TDSB's Human Rights Office, Remi oversaw the complaint resolution process, designed and delivered human rights education, and developed a greater focus on proactive, systemic human rights promotion. He also expanded the TDSB's human rights data collection, analysis and reporting capacity, and outreach and engagement.
Remi has shared that his human rights work was a natural and logical extension of his academic studies, while earning both his master's of Culture, Race and Difference from the University of Sussex, UK, and his PhD in social anthropology at York University.
"My studies were focused on critical race theory and racialized identities, which inherently raise questions of human rights and social inequity faced by a range of historically disenfranchised groups," he says. "As a racialized person of African descent myself, with roots in Trinidad and Britain, I had always grappled with issues of racism and marginalization. Entering into human rights work allowed me to be an agent in that space in a proactive way, creating conditions for every person to realize their full capacity without discrimination."
A hallmark of Remi's career is bridging the education and public service spheres, his contributions in each informing and enlarging the other. He is currently a Senior Fellow at Massey College at the University of Toronto. He also taught part-time at York University in the Department of Social Anthropology while working as a human rights policy consultant for the Ministry of Community Safety and Correctional Services and as a research consultant and coordinator for the Centre for Addiction and Mental Health.
"I've never lost my passion for education," he says. "Not only is academia a space for critical dialogue and reflection, but education is a path to liberation, playing an essential role in realizing our humanity to its fullest. Human rights work, similarly, seeks to create the conditions for self-realization and social progress by addressing exclusion, inequity and discrimination. Both sectors play key roles in determining people's life chances."
With his extensive understanding of human rights legislation, case law and policy, Remi is excited to join Ryerson, which he views as a leader in equity and inclusion that is also known to welcome bold and innovative thought and practice. He plans to build on the proactive and systemic approach that the Office of the Vice-President Equity and Community Inclusion takes to promoting a human rights centered campus community that values the integrity of human rights for all of its members.
We are fortunate to have Remi as our new director of Human Rights Services, and we welcome him warmly to Ryerson and the OVPECI team.
Remi is looking forward to getting to know the Human Rights team and further advancing its work toward equity, human rights and the dignity of every member of the Ryerson community.
I would like to thank the members of the search committee who offered their valuable time and expertise:
Ahmed Ahmed
Strategic Advisor and Senior Resolution Officer, Human Rights Services
Cheryl Manning
Duplicating and Printing Services, University Business Services and OPSEU representative
Christa Hinds
Manager, Labour Relations, Human Resources
Darrell Bowden
Executive Director, Office of the Vice-President, Equity and Community Inclusion
David Cramb
Dean, Faculty of Science
Heather Willis
Accessibility Coordinator, Office of the Vice-President, Equity and Community Inclusion
Giselle Basanta
Former Senior Legal Counsel, Office of the General Counsel and Secretary of the Board of Governors
Maddy Fast
Vice-President, Equity and Campaigns, Continuing Education Students' Association of Ryerson (CESAR)
Jesmen Mendoza
Psychologist, Centre for Student Development and Counselling and Grievance Officer and Chair of the Grievance Committee, Ryerson Faculty Association (RFA)
Joanne (Sloan) Miller
Interim Aboriginal Academic Support Advisor, Ryerson Aboriginal Student Services (RASS) and First Nations Metis and Inuit Community Group representative
Marcelle Mullings
Director, Student Housing and Community Care
Shurla Charles-Forbes
Manager, Learning and Development, Organizational and Employee Effectiveness, Human Resources and Black Faculty and Staff Community Network representative
Siddhanth Satish
Vice-President, Education, Ryerson Student Union (RSU)
Tanya Poppleton
Former Director, Community Outreach and Special Projects, Community Safety and Security
Denise O'Neil Green
Vice-President, Equity and Community Inclusion and associate professor, Child and Youth Care, Faculty of Community Services
Human Rights Services is available to all Ryerson students, faculty and staff to provide human rights and equity consultation, coaching as well as information about complaint resolution processes. Learn more about Human Rights Services on their newly relaunched website.