New journalism course tackles anti-Black racism, bias in news reporting
Students petitioned for action on systemic racism in media - here's what Ryerson did
January 28, 2021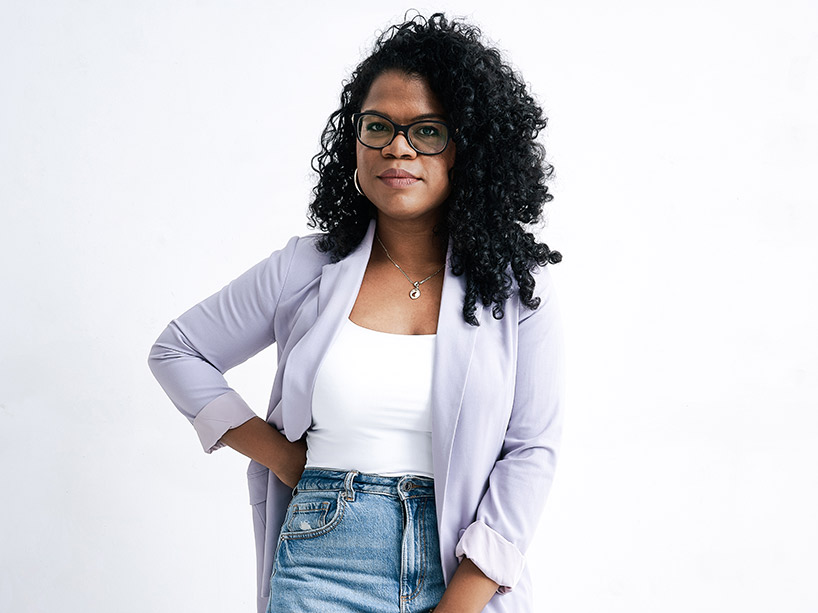 Corporations and other institutions, in the wake of George Floyd's murder, were deploying their empty platitudes in the face of social unrest: the black boxes on Instagram, the re-commitments to diversity, the promises to listen more closely. A revolution was unfolding in the streets and the professional response was comfortably lethargic, all these oaths to "have more conversations" sounding more like pledges to inertia than to material, actionable change.
Ryerson's School of Journalism tried a different approach. Janice Neil, chair of the program, saw these criticisms of institutional passivity and, sensitive to their gravity, wrote an email to students asking how the program could be improved.
"I felt the most realistic answer was to have some sort of class, some real education on how racism works in the media," says Breanna Xavier-Carter, who, at the time, was in her final year. "I thought we should learn how to identify and change the narratives in how Black people and our communities are being reported on in Canada."
Xavier-Carter had long witnessed the mainstream media's active perpetuation of racial biases and systemic racism, and named it a symptom of white reporters, who make up the better part of Canada's media sphere, lacking a vital sense of compassion and an understanding of anti-Black racism.
"It's just not in their psyche," she says. "They're living in their whiteness and have certain biases that may eventually turn up in their reporting."
Petition launched
Worried that her voice might not be enough, Xavier-Carter reached out to a few other students— Tiffany Mongu, Rosemary Akpan and Sara Jabakhanji— to ask how they felt about Neil's email. The four began texting, then FaceTiming, then wrote a letter outlining their shared concerns with the program and some strategies for redress.
Then, they published a petition.
"We demand that a Black-Canadian reporting course be implemented into the journalism curriculum at Ryerson," the petition read.
To illustrate the urgency of the situation, it cited a 2010 Ryerson study which found a wealth of racist, stereotypical narratives in national print media and a dearth of Black journalists in leadership roles.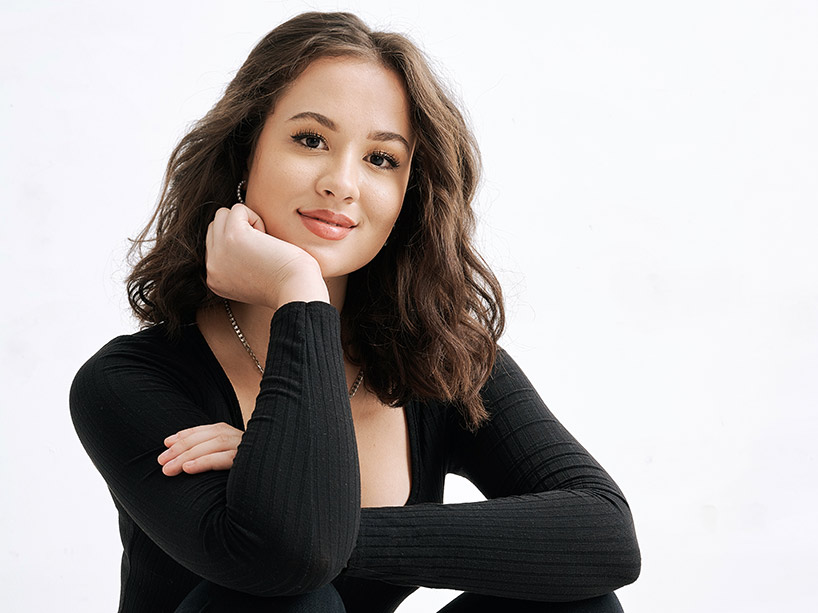 When I first saw the petition, about an hour after it was published June 9, 2020, on change.org, it had already amassed 1,000 signatures; days later, it had rocketed past 3,000. It was viral on Twitter. Several big-name journalists and alumni of the program were sharing and signing it.
Former students, from Ryerson and elsewhere, were leaving comments beneath the petition about their own experiences in school, with many describing the course as "long overdue."
Mongu wasn't surprised by the response. "There's such a lack of care in how our stories are so often reported," she explains, before launching into a catalogue of recent examples.
'Black people shouldn't be the only ones telling these stories'
When Kobe Bryant died in a plane crash last January, Breakfast Television mistakenly reported it using images of LeBron James. When a friend of hers, a young Black man named Mohamed Sow, was killed in a drive-by shooting last summer, CP24 chose to run a contextless mugshot of the victim rather than wait for a more appropriate image, criminalizing him even in death.
"What will people think about this young man when they see that?" Mongu asks. "That he deserved to die because he supposedly had a criminal record?"
And when the 21-year-old rapper Houdini was shot and killed in May, the Toronto Sun fashioned his murder into a winking headline: "WHO MADE HOUDINI VANISH?"
"None of this is new," Mongu says. "And each year, we're educating students who will be the future of journalism, who are going to go out into the field and actually do this work. So it's important to properly train them so they don't make these same mistakes. Black people shouldn't be the only ones telling these stories."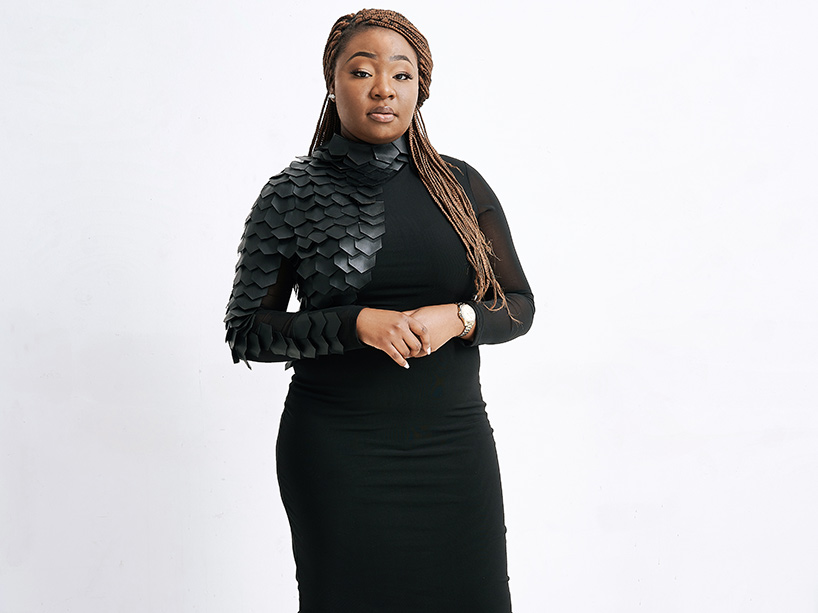 Reporting on Race course created
Ryerson's response to the petition was swift. A few days after it went up, the school announced that award-winning journalist and bestselling author Eternity Martis would be developing and teaching a new course called "Reporting on Race: The Black Community in the Media," which began in fall 2020. The course will next be offered in fall 2021.
"Journalism can be a tool to affect change, and by understanding the complexities of systematic racism and its roots here in Canada, I think students taking this course will be better equipped as storytellers to do their jobs and understand the history of injustices in this country," says Neil.
The ambition of the course, according to its syllabus, would be not only to examine how the media produces and upholds negative stereotypes about Black people that can irrevocably shape the public imagination, but also to disabuse students of the pervasive myth that Canada has no history of racism and slavery.
"Ideally, Black students will leave this course feeling seen and validated." -Eternity Martis, professor of Reporting on Race: The Black Community in the Media
Martis says she hopes everyone in the class will come away with the confidence, accountability and critical lens to examine and report on Black communities ethically, and "with the analytical and practical skills to see when something isn't right".
A 2016 graduate of Ryerson's Master of Journalism program, Martis admits she wishes this course had happened sooner. As a burgeoning journalist armed with an undergraduate degree in women's studies and feminist research, and English language and literature, she always knew she wanted to write about identity, but constantly found herself the subject of bewildered, incredulous gazes from an industry that regarded her focus as bias, rather than actual expertise.
"I had an internship where I wasn't allowed to write about Black Lives Matter because I was Black, nevermind the many white conservative columnists who can freely deny the existence of racism or discuss why people of colour should be deported without that being considered as bias," she says. "It's like, you are so politicized being Black, being a woman, being queer. That isn't bias, it's an expertise that can be used to responsibly report on these communities. But there were few people to tell me that these stories mattered."
Xavier-Carter and Mongu both completed four years of the program without seeing a single Black journalism professor. They often felt invisible.
"It's frustrating to be at one of the busiest intersections in Canada, in one of the nation's most diverse cities, and not see that reflected in the student body or the faculty," says Xavier-Carter. "When you're coming into university, you want to feel validated, and that wasn't available to any of the Black students in the program."
Hopefully, Martis' presence and her teaching can begin to correct this. She developed the course to fill the gaps in public knowledge she's observed; Patricia Hill Collins and Robyn Maynard are required reading in her syllabus. Libaan Osman, a fourth-year student, says taking the course was a "no-brainer."
Though the journalism program does offer a mandatory class that covers some material related to anti-Black racism, he never saw it pierce as deeply as he'd hoped it might.
Plus, there were never any Black professors around, so as one of the few Black students in the program, he often felt his experience went unconsidered.
"At times, I've wondered whether this program actually sees me as a student, moments when I've looked around and haven't felt recognized," he says.
The "Reporting on Race" course is one of the first times he has felt seen, and he's found himself consistently impressed with the reading materials and guest speakers.
"It's the one course I'm always excited to go to. If you look at the world's landscape right now, this whole [Black Lives Matter] movement is probably bigger than it ever has been. And even though it might seem like it's dying down a bit now, I think this course helps to keep that conversation going. It keeps it alive," he said.
'Faculty a blur of white'
It wasn't too long ago that I, myself, was a journalism student at Ryerson. Some moments were precious to me, but others I spent in classrooms where white professors admitted they didn't know racism existed in Canada, or where entire lectures about photography could pass without the acknowledgement that subjects with darker complexions require different lighting. I don't recall any substantial lessons about anti-Black racism.
The faculty is mostly a blur of white. It's difficult to summarize the vast and many-headed consequences of this alienation: how it produces a profound sense of imposter's syndrome, how it makes you feel perpetually out of place, how unwelcoming these rooms feel, how it obscures whatever future you might have. When I admitted to Martis that, in spite of all this, I failed to act, she commiserated with me, lamenting that acting and bringing attention to the problem never crossed her mind, either.
"But we're in this revolutionary moment of the anti-Black racism movement right now where everyone is a whistleblower —where everyone is demanding accountability not just from police but from other institutions, too," she says. All of these calls to action are exciting.
That Ryerson even heeded the recommendations of its students, she says, speaks volumes. But there's still more room to grow. Courses like this are still elective. The faculty is still disarmingly white.
"This," Martis says, "is just the beginning."
Related