How a Ryerson-led team is developing an ultra-sensitive testing technology for COVID-19 and beyond
Professor John G. Marshall and YYZ Pharmatech Inc. have created a new detection method
January 12, 2021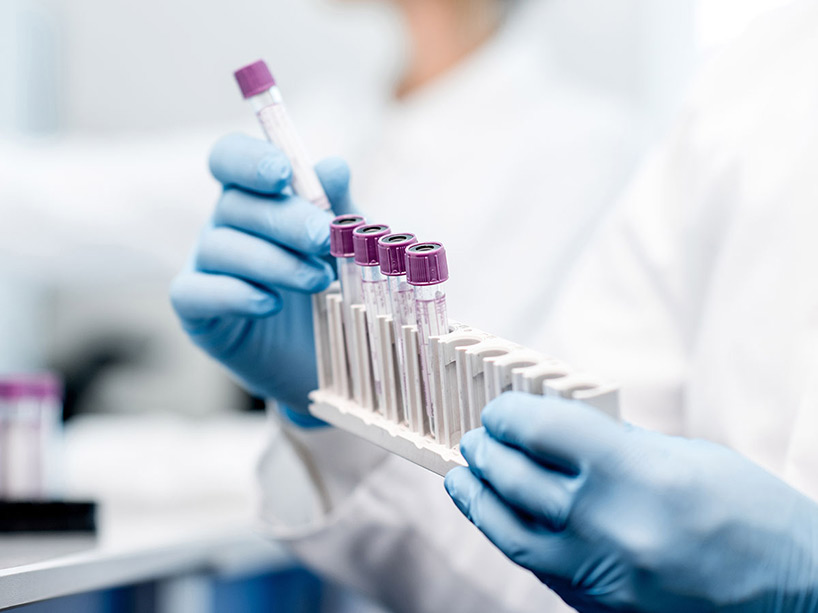 The development of an ultra-sensitive and reliable COVID-19 testing method is being led by Ryerson University professor John G. Marshall. The technique, which can be applied to other infectious diseases, provides patients with a highly accurate assessment of whether they have COVID-19 or have had it in the past.
Professor Marshall and members of his lab in the Department of Chemistry and Biology are collaborating with the Toronto-based company YYZ Pharmatech Inc., National Taiwan University (NTU) and St. Michael's Hospital, a site of Unity Health Toronto. The team is adapting a patented detection method called Enzyme Linked Mass Spectrometric Assay (ELiMSA™), which was invented by professor Marshall and YYZ Pharmatech Inc. in previous research.
So far, initial demonstrations with laboratory samples have shown that ELiMSA can detect extremely small traces of SARS-CoV-2, the virus that causes COVID-19, as well as the associated antibodies. The researchers have also found that their system works without using large quantities of the expensive substances that are required for clinical testing. Professor Marshall and his team are now in the early stages of demonstrations with human samples.
Professor Marshall says that developing a more accurate and sensitive COVID-19 test is critical to help labs avoid incorrect results, known as false negatives and false positives. Such results give patients the wrong information on whether they have the disease or have had it before and can lead to people spreading the virus without knowing it or quarantining unnecessarily.
"While news of vaccine development is encouraging, COVID-19 has exposed the challenges for accurate and cost-efficient disease testing with existing technology," said professor Marshall. "Our results so far have shown that ELiMSA is extremely sensitive when trialled alongside other detection methods. The technology can detect and quantify the presence of as little as a single molecule with good statistical confidence.
"That extra sensitivity means we can afford to rigorously test samples to ensure there are no false positives, while still having the detection power to avoid false negatives, even in trace samples."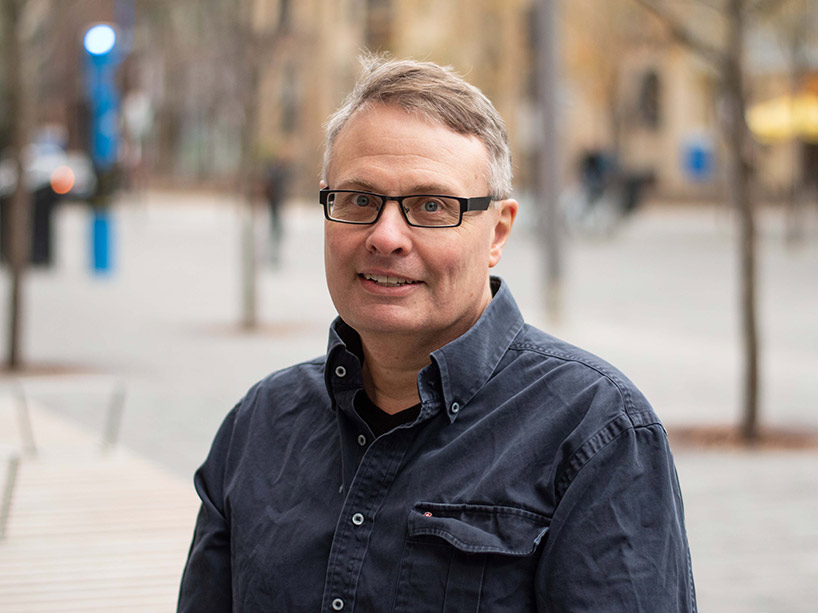 How ELiMSA works
When the COVID-19 outbreak began, professor Marshall was working with YYZ Pharmatech Inc. to apply ELiMSA as an HIV diagnostic test, while attending NTU as a visiting scholar. But they decided to contribute to global action on the pandemic by investigating whether their method could identify SARS-CoV-2.
The ELiMSA system is innovative because of its combined use of enzyme-based techniques and a device called a mass spectrometer, which is one of the most sensitive technologies available for substance analysis. Mass spectrometers are common in hospitals, universities and clinical labs around the world, making them suitable for use in virus testing on large scales. ELiMSA also has comparable speed to existing clinical tests that are used for COVID-19, such as polymerase chain reaction (PCR).
To perform a test using ELiMSA, scientists add a powerful solution of enzymes and other chemicals to a sample of blood or saliva. This solution binds with any SARS-CoV-2 virus particles or antibodies that are present and produces a signal that can be easily detected and measured by the mass spectrometer. After the sample is run through the mass spectrometer, the device provides a reading to show the amount of virus particles or antibodies that are in the sample. This ability to indicate the severity of an infection in detail, instead of a simple positive or negative reading, is unique.
"With ELiMSA, you have the power of the enzyme amplification plus the sensitivity of the mass spectrometer," said professor Marshall. "We had the idea of putting these two things together, which no one had ever done before, and it worked like a charm."
Creating a new standard for COVID-19 testing
Due to the ultra-high sensitivity of ELiMSA, samples do not need to be processed multiple times in order to provide a clear outcome. The system therefore does not use large quantities of the required testing substances, such as reagents, which have proven costly and in short supply during the pandemic. This means that ELiMSA could provide a relatively inexpensive method that could also increase the testing capacity of health-care services.
"ELiMSA has potential to become the next generation of molecular and serological testing," said Mike Badeau, chief operating officer of YYZ Pharmatech Inc. "Our team is pressing to validate and deploy ELiMSAin a clinical setting as soon as possible. Should demonstrations continue to trend well, ELiMSA stands to improve testing accuracy for COVID-19 and other diseases in the future."
In previous research, published in the peer-reviewed journal Analytical and Bioanalytical Chemistry, professor Marshall and his co-researchers showed that ELiMSA was more sensitive in detecting the protein linked with prostate cancer than the current gold-standard testing methods. The most common existing techniques are PCR, enzyme-linked immunosorbent assay (ELISA) and electrochemiluminescence (ECL) tests.
The current research project is ongoing and professor Marshall says that more demonstrations of ELiMSA are required before it can be proven to be a leader in COVID-19 testing.
"We're trying to do the fundamental hard work that will result in the best possible use of this new and powerful technology," said professor Marshall.
Related links:
Read more about the Ryerson Analytical Biochemistry Lab.
Meet professor Marshall's collaborators (external link) from St. Michael's Hospital, a site of Unity Health Toronto.